Why Caitlin Jenner Can't Stand Joe Rogan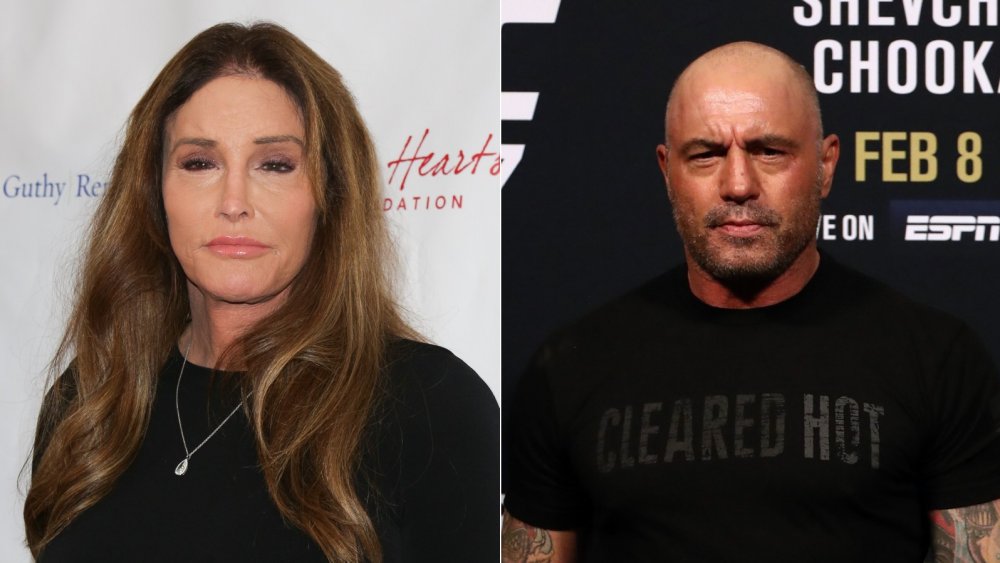 Paul Archuleta, Ronald Martinez/Getty Images
Podcast titan Joe Rogan has acquired a number of enemies in Hollywood over his comments on The Joe Rogan Experience. One famous face who has taken a serious disliking to the standup comedian is Olympian Caitlyn Jenner.
It all started in 2016, when Rogan made a joke about Jenner In his Netflix standup special "Triggered." The former gold medalist had come out as publicly as a transgender woman the year prior. Rogan referenced this during his special when he referred to the Kardashians as "crazy b***hes" and claimed they were the ones who prompted Jenner to transition. "You show me a man who's lived with the Kardashians for 10 years who didn't become a chick and then we'll have some data," Rogan sniped. "I've got a close eye on Kanye West and I don't like what I'm seeing."
Rogan reignited his tirade against Jenner on a September 2020 episode of his podcast, standing by his previous remarks. "People were saying, 'He was always a woman, he was born a woman.' Maybe. Or maybe if you live with crazy b***hes long enough, they f**king turn you into one," he said (via Fox News). "Maybe you go crazy." 
After years of bearing the brunt of Joe Rogan's controversial jokes, Caitlyn Jenner finally clapped back.
Caitlyn Jenner isn't afraid of Joe Rogan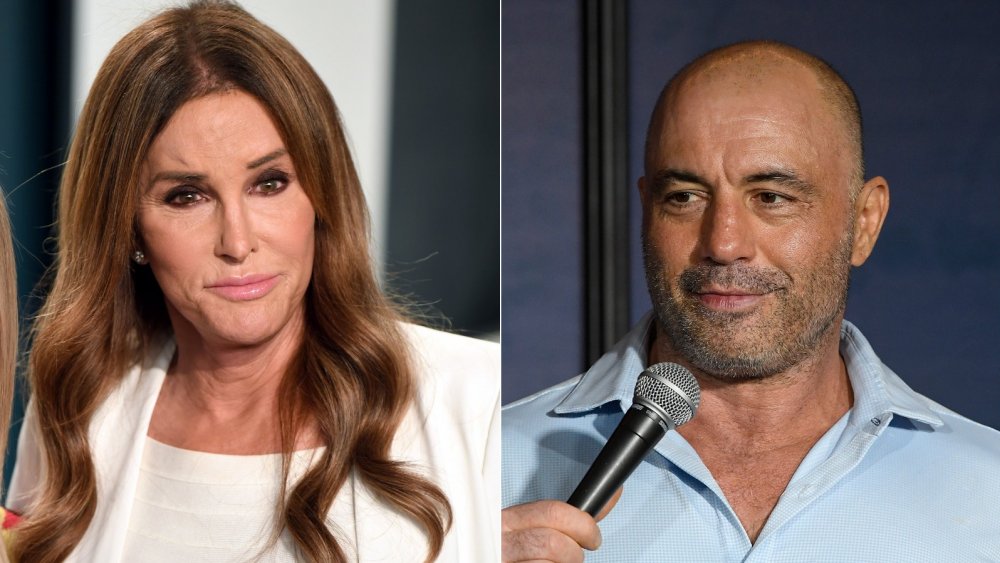 Karwai Tang, Michael S. Schwartz/Getty Images
Caitlyn Jenner spoke with TMZ a few days after Joe Rogan talked about her on a September 2020 episode of The Joe Rogan Experience. The Life of Cait star accused Rogan of being "a homophobic, transphobic a**." She also called him out for calling members of her family "crazy b***hes." She went on to blast the MMA commentator by adding some perspective to his digs. "Let's get real here. My daughters have obviously done extremely well," Caitlyn declared. "They're more famous. They have more money than he has. They have just about everything more than he has."
While her family has risen to fame through its success in reality TV, Jenner accused Rogan of getting "his fame by putting other people down and making jokes about it." She continued, "My family has done it through hard work. My girls have worked their tail off. They've been smart businesswomen. They are intelligent, they're extraordinarily hardworking, and that's how they've made their businesses and their fame," the former E! star explained. 
It's clear that Jenner won't be stopping by the JRE anytime soon, but according to her, she's "not afraid of anybody."