Who Blake Shelton Asked For Permission Before Proposing To Gwen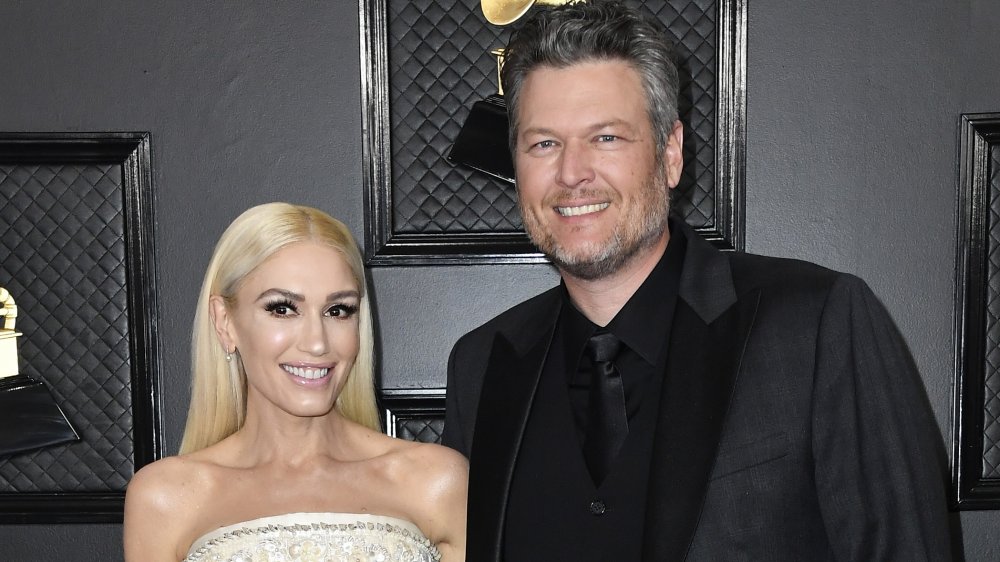 Frazer Harrison/Getty Images
After five years of dating and endless speculation about marriage, Blake Shelton proposed to Gwen Stefani, which they announced in October 2020. As of this writing, the couple hasn't shared too much about the engagement or their impending wedding plans, but Us Weekly reported that Shelton asked Stefani's father for permission before he popped the question. 
A source told the magazine: "It meant so much to Gwen that Blake was so traditional about it." He wasn't the only guy that the country singer got a blessing from, though. People shared that he got the seal of approval from her three sons – Kingston, Zuma, and Apollo — who she shares with ex-husband Gavin Rossdale. According to a People source: "Blake told her boys that he wanted to propose and asked their permission." Additionally, Stefani's "family very much approves of him. He's an amazing partner and a great extra dad to the boys. Gwen is ecstatic. The proposal was a surprise."
Although the proposal may have been a surprise, it's not shocking the Oklahoma native involved the No Doubt front woman's kids in the engagement. Stefani remarked, "He is a good dad, actually," during a 2019 Today interview (via Us Weekly). The singer revealed, "He's been helping me out a lot. I literally get to the point where I'm like, 'You've got to get home. Come help!' It's hard. I have three boys." That wasn't the only time she referred to Shelton as a "dad." In 2020, she dedicated a Father's Day post to the country music star on Instagram.
Blake Shelton said it was 'scary' to take on responsibility with Gwen Stefani's sons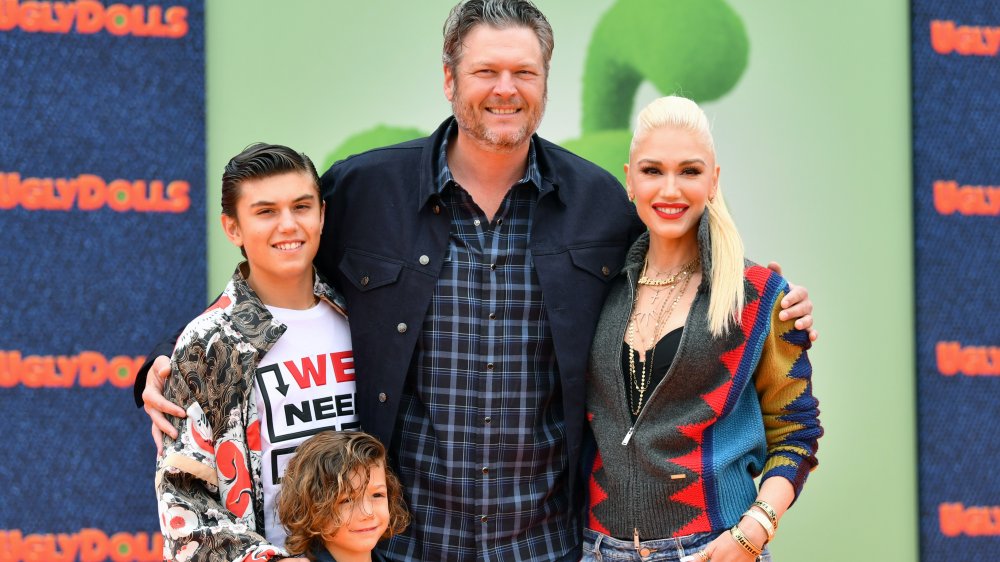 Emma Mcintyre/Getty Images
In August 2020, a source told Us Weekly that Gwen Stefani's three sons "look up to Blake [Shelton] in a big way." Apparently, Shelton has "earned their respect as a father figure. He's gone from being their friend to being a serious parental influence." During a July 2020 Today interview, Shelton admitted, "That's a scary moment for me because it's one thing for me to be with the kids all the time and be their buddy, but you do have to consider after a while that they start to listen to things that you say and there's a lot of responsibility that comes with that."
In 2018, during Luke Bryan's Crash My Playa concerts, Shelton shared (via iHeartRadio), "I bought those ATVs as her boys started coming out more often to the ranch." (FYI: Shelton and Stefani have a ranch in Oklahoma, per Hello.) In addition to driving ATVs with the Rossdale boys, Shelton revealed (via iHeartRadio), "I was teaching [Stefani's oldest son] Kingston [Rossdale] how to drive and he took off driving like a maniac into the middle of the frozen pond." 
He said that Stefani's sons "took to [country-living] well," which is a bit surprising since Kingston has been vocal about his distaste for country music. HollywoodLife reported that Kingston said, "I don't listen to any country. I hate country," during an Instagram Live session in August 2020. He also remarked, "Country is disgusting."
Despite differing tastes in music, Shelton seems to be thriving in the stepdad role.