The Truth About Sam Smith And Elton John's Relationship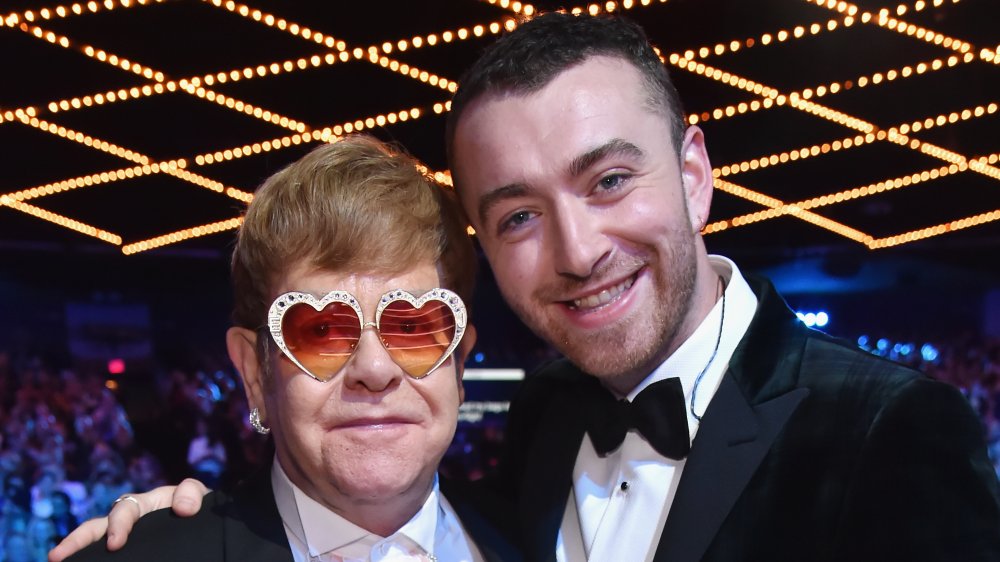 Kevin Mazur/Getty Images
Over the past few years, Sam Smith has proved themself to be one of the brightest stars of their generation. Since breaking onto the scene with the EDM-inspired collaborations "Latch" and "La La La," Smith became a bigger star when their Grammy-winning debut album, In The Lonely Hour, was a success both in their native United Kingdom and across the pond in the United States.
Since their breakthrough, Smith has gone on to work with a number of other high-profile collaborators, including Normani, Demi Lovato, and Calvin Harris. But there's another massive artist who Smith has worked with frequently, even if they have yet to release a song together: Elton John.
John has obviously had a huge influence over Smith's career, not just in their musical style, but in navigating the music industry as a queer person. Smith paid tribute to John in 2018, when they performed John's song "Daniel" at the artists' Grammy Salute. Since then, John and Smith have stayed in contact, with John becoming a mentor to the younger artist.
Elton John has given Sam Smith consistent advice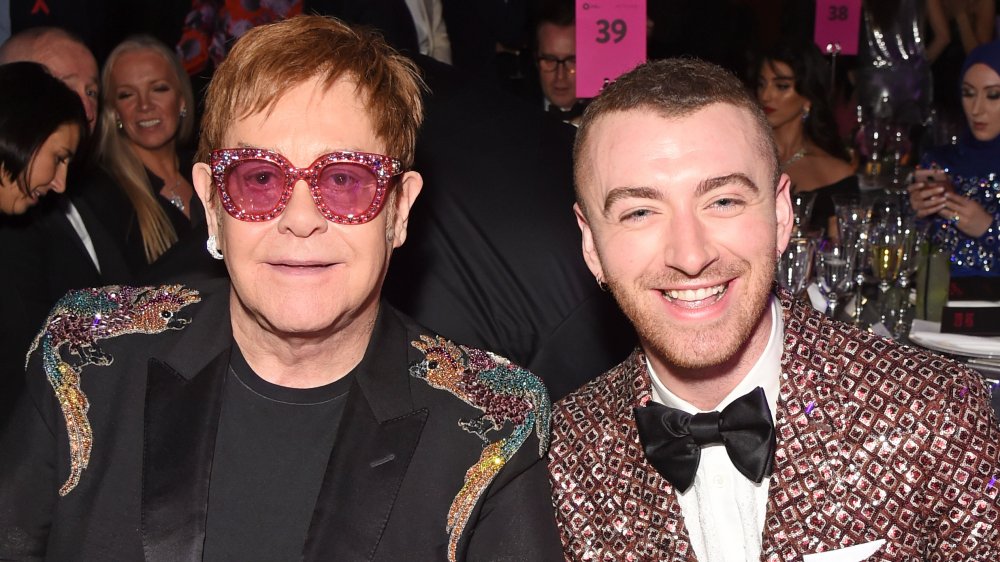 David M. Benett/Getty Images
In 2017, Sam Smith spoke with Billboard and shared Elton John's most valuable advice about career longevity: focus on being able to perform live. "I've got to really concentrate and focus on that and it really is one of the biggest aims of my life right now when it comes to music," Smith said, adding that they have learned a lot from the legendary singer-songwriter.
In 2020, Smith appeared on the YouTube series Hot Ones, where they were asked the backstory to a photo on their Instagram, which showed the two singers together. Smith explained that the first time they met John was not at an awards show or industry event. Instead, they were actually invited to John's house when they were a new artist. "Me and my manager went to his house, and we sat and had a cup of tea with him," Smith revealed. "We just got on so well."
Smith went on to praise John's role as a mentor and for always being honest with them. "When I've done a really bad song he'll call me and tell me, 'This song is awful, Sam. You need to be better than that,'" Smith said, stifling a laugh and adding that John had not liked their album title, either. Potential harsh criticism aside, Smith said, "Every time it happens I'm really thankful for it because he is the greatest." In an industry that can be nasty, we love to see artists who support each other.