The Most Painful Criticism That Has Stuck With Jennifer Lopez For Years
Araya Doheny/Getty Images
Jennifer Lopez is revered as a woman who seems like she can do it all. She is a singer, an actress, a dancer, a businesswoman, a producer, a reality TV star, an author, and so much more. She is an extremely successful multi-hyphenate with legions of adoring fans. As much as (most) people love her, J.Lo does receive some criticism, just like any other human being on the planet. She has developed a thick skin throughout her decades in the entertainment industry, but even Jenny from the Block faces self-doubt from time to time. In 2015, Lopez appeared on the talk show Good Morning Britain, where she confessed, "I'm very insecure about my voice," per Mirror.
Despite her success and many accolades as a musical artist, Lopez just can't shake some of the criticism she has encountered. The mother two explained, "After being told for so many years that you're not as good as this person or that person, it beats away on your insecurities." 
"I always wanted to be a singer and a dancer but when they start dissecting you like that, it does work away at your insecurities," Lopez added. At times, the Bronx native thought to herself, "Wow, I thought I was good at this," acknowledging that "it does get to you. I'm only human." Except that she's Jennifer Lopez, a superhuman, by most people's standards, anyway. Many people are hard on themselves, and there's nothing wrong with a desire to improve, but Lopez's success is undeniable.
Jennifer Lopez thought she wasn't a 'great singer'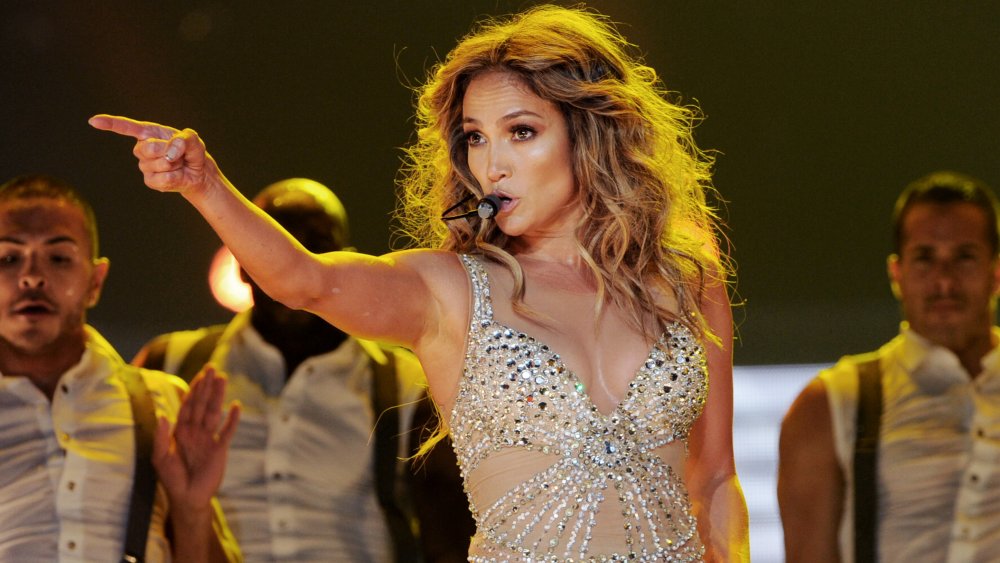 Kevin Winter/Getty Images
Reflecting on her career, Jennifer Lopez said in a panel discussion, "It was different people in my life at different times that were like 'You are good at this" (via Hola). Lopez recalled, "I'd go into studios and I'd be like 'Well I'm not a great singer,' and they're like 'What are you talking about?'" When she countered with "Well I don't sing like Aretha Franklin," she was told "It doesn't matter. You sing like Jennifer Lopez and people love it." A lot of people. 
Lopez described those conversations as "moments [that] you remember," explaining "people, they just plant a seed for you to look at yourself in a better way. And it's those moments that just — you keep going." In November 2018, People reported that she mused, "You know, I've really become — and I think from being in this business, I don't let the opinion of others really influence how I think about myself." Even so, Lopez did not develop that positive outlook overnight, admitting that it "took a long time," and she felt "really bad about" herself early in her career.
When her first movie Selena and debut album On the 6 became hits, Lopez told herself "I'm killing it," but she did have some haters who bluntly claimed, "She can't sing, she can't dance, she can't act, she's just some pretty face or her butt is big." When she heard those digs, Lopez believed the remarks, carrying the hurt "for a long time." 
Jennifer Lopez thought she was an 'imposter'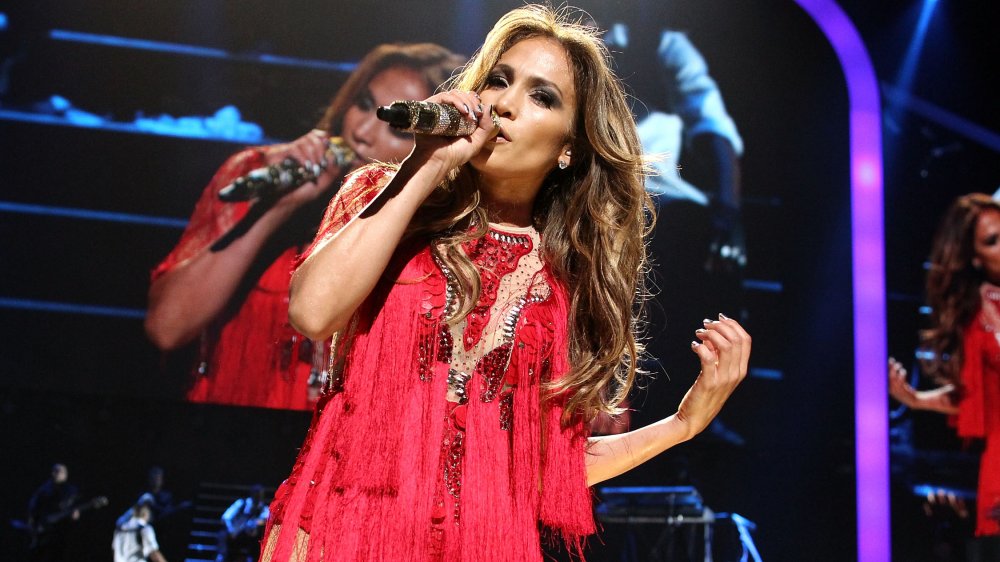 Christopher Polk/Getty Images
Jennifer Lopez said she "just kept going" in response to critiques, per People. The Hustlers star shared, "I just couldn't allow myself to let that become who I was. I was like, 'No, I'm gonna make another record, I'm gonna make another song, I'm gonna make another movie.'" She told herself, "I'm a great actress, I'm a great singer, a great dancer, I'm great at this stuff! And I'm gonna keep going!" In addition to never giving up, Lopez said she "started working harder and harder than everybody else."
She recounted, "I started believing in myself. I started believing in the fact that I wasn't an imposter, that I wasn't a fake." The Maid in Manhattan actress shared, "the most important thing for me is not listening to all the outside voices." She made it a priority to speak to herself with a "voice" that is "lifting [her] up."
Lopez reflected on her star-making role in Selena during an interview with Billboard, revealing that the film's concert scenes inspired her to pursue her own music career. She divulged, "I sang in musicals before but as part of a cast, never as a solo artist upfront or a recording artist. It made me realize, 'Don't neglect parts of yourself and let people put you in a box because you're an actress.' 
She realized that she could pursue multiple interests and still find success, even if she didn't always think she was a "great singer."