How Sam Smith Really Feels About Fame
Frazer Harrison/Getty Images
British singer Sam Smith is one of the most famous artists in pop music. They first broke onto the U.K. music scene when they were featured on the Disclosure song "Latch" in October 2012. Smith's fame grew internationally in April 2014 with the singer's smash hit "Stay With Me" followed by the mid-2014 release of their debut album, In the Lonely Hour.
Amid the release of In the Lonely Hour, Smith told the world they were gay in an interview with Fader. They also revealed that they'd never experienced love firsthand despite the album being full of love songs. "I've never been in a relationship before," they said to the magazine. "In the Lonely Hour is about a guy that I fell in love with last year, and he didn't love me back. ... I was in a very dark place."
In 2019, Smith announced that they would begin using the non-gender, non-binary pronouns they/them. "after a lifetime of being at war with my gender I've decided to embrace myself for who I am, inside and out. I'm so excited and privileged to be surrounded by people that support me in this decision but I've been very nervous about announcing this because I care too much about what people think," they wrote in a Twitter thread.
Being in the spotlight can be difficult for anyone, and Sam Smith revealed that fame was not what he expected it to be.
Fame freaked Sam Smith out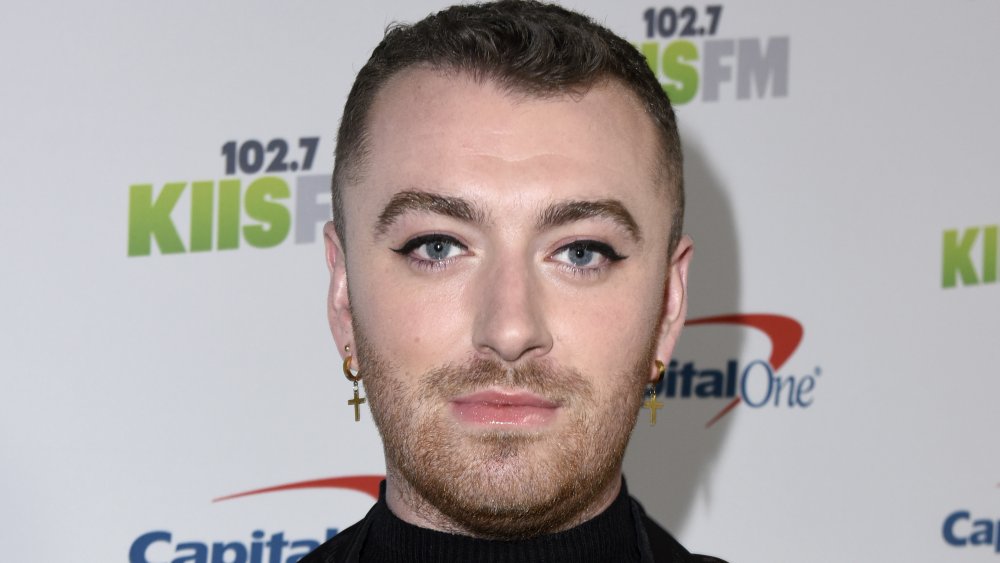 Vivien Killilea/Getty Images
Sam Smith and fame have seemingly been at odds from the start. Upon releasing their second album, The Thrill of it All, in 2017, Smith revealed in an interview with the Associated Press that their biggest struggle was finding the balance between "celebrity" Sam Smith and "regular guy" Sam Smith. When the album came out, Smith had a "freak out."
They explained, "I get really upset because it was literally overnight. As soon as the album came out, everyone was recognizing me again, and it scares me." How do they deal with those feelings? "Whenever the fame stuff gets mad again, I just remind myself what I am. I am a singer. I'm a songwriter. I'm here to make music. I don't want to fuel gossip, you know," Smith said.
In an October 2020 interview with Fashion magazine, they revealed: "Becoming famous is one of the main traumas of my life so far. I've found it such a shock to the system." Expanding on the experience, they explained, "At the age of 20 I was put into this machine that turned my life upside down in the space of eight or nine months. Everything I knew changed. Everyone treated me differently."
Of their new reality, Smith said, "there's this weird mixture of guilt, pride, sadness, happiness, freedom, entrapment. All these things that you feel at the same time that you just have to work out and ride the wave." Keep reading to find out how Sam Smith's relationship with fame has evolved.
Sam Smith came to terms with their fame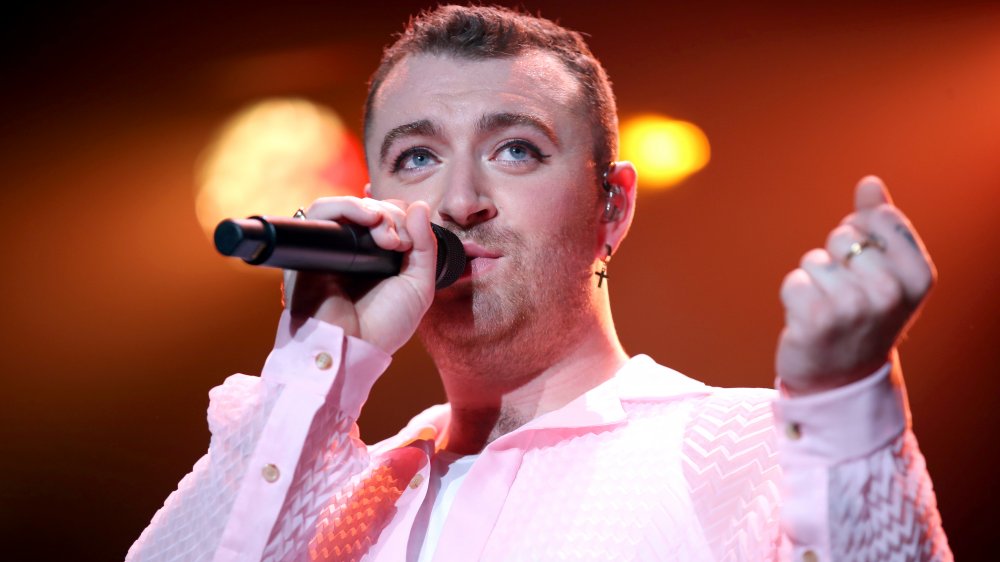 Rich Fury/Getty Images
After having battled their own fame for years, it seems as if Sam Smith may be coming to terms with their celebrity. During an episode of First We Feast's "Hot Ones" in October 2020, while battling what appear to be some very, very spicy wings, Smith recalled their childhood thoughts about fame and how their perception has changed since becoming famous.
While growing up, the "Dancing with a Stranger" singer revealed that they thought of famous people as perfect and having perfect lives. According to Smith, perfection was "a destination [he] had to get to, where everything was going to be okay and you weren't going to feel pain anymore." As Smith has evolved as an individual, they have learned to not only accept happiness, but also to accept the fact that "happiness is an emotion that is fluid and fleeting, too." They have learned that you can feel pain and still be happy. For Smith, they said that it's genuinely about being "accepting of all emotions. And that's what [he finds] exciting."