Why Bernie Sanders' Election Prediction Has Everybody Talking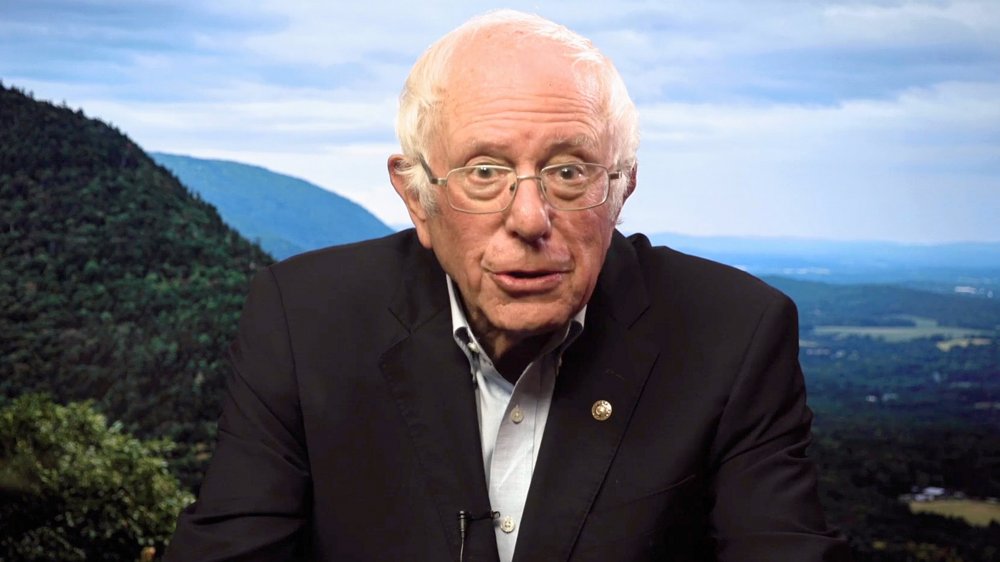 Getty Images/Getty Images
The 2020 election is still up in the air as of this writing, with Americans waiting with bated breath to find out if President Donald Trump will have another term or whether former Vice President Joe Biden will take office. Just like everything else in 2020, the election season hasn't been what anyone expected. Well, that's almost true.
Vermont Sen. Bernie Sanders predicted what would go down when he spoke to Jimmy Fallon on a The Tonight Show episode, which aired on Oct. 23, 2020. The Washington Post reported that Sanders believed that in-person ballots cast in Pennsylvania, Wisconsin, and Michigan would favor Trump with an early lead, which did happen. He then guessed that mail-in ballots would bring a substantial increase in Biden votes (that happened too). Sanders prophesied that Trump would prematurely (and falsely) declare a victory, which, again, occurred. Sanders envisioned that Trump would claim fraud once the mail-in votes were counted, particularly in swing states, remarking, "At which point Trump says, 'See? I told you the whole thing was fraudulent. I told you those mail-in ballots were crooked and we're not going to leave office." On Nov. 4, 2020, Trump said the election was a "a fraud on the American public" and "an embarrassment to our country."
Sanders predicted that the Trump campaign would take those fraud complaints to the courts, which also happened. Many Americans can't stop talking about Sanders' accuracy — here's what people had to say.
Is Bernie Sanders psychic?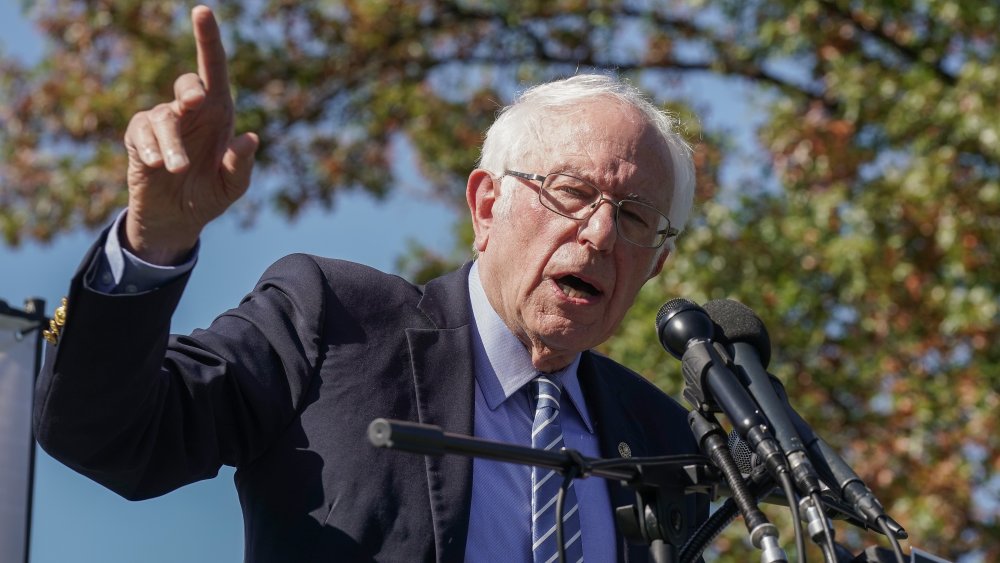 Jemal Countess/Getty Images
Two weeks after Senator Bernie Sanders shared his election predictions with Jimmy Fallon on The Tonight Show, Americans cannot help marveling in the accuracy. One person tweeted a clip from the interview and added, "man... he called it WORD for WORD." Another person posted, "Bernie Sanders on The Tonight Show two weeks ago predicted the state of play at this stage in the election *exactly*, even up to the three states we'd be waiting on mail-in ballots from. It's almost eerie."
Someone else tweeted, "We've said it before, and we'll happily say it again. Bernie was right." A different person observed, "Trump is speaking right now and he's doing exactly what Bernie said he's going to do." Someone shared along with a video of the interview, "Watch this. bernie predicted it all. now tell me this is a coincidence." 
Now, we're gonna need Sanders to whip out the crystal ball and let Americans know the final winner so we can all move forward. Finally.