Celebrities React To Donald Trump's Election Loss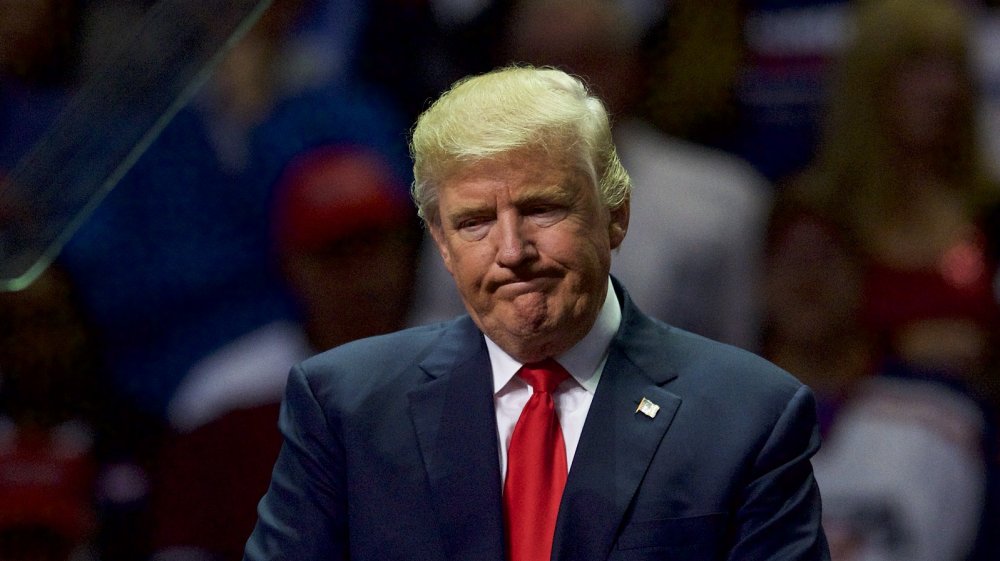 Mark Makela/Getty Images
President Donald Trump faced a major blow on Nov. 7, 2020, when outlets officially announced his loss to Democratic candidate Joe Biden. Although Trump has yet to concede, celebrities are already reacting to Biden cinching a win in Pennsylvania, a swing state, which pushed him over the threshold of 270 electoral votes. "America, I'm honored that you have chosen me to lead our great country. The work ahead of us will be hard, but I promise you this: I will be a President for all Americans — whether you voted for me or not," Biden said about his win on Twitter.
But before we get to the celebrity reactions, let's review the notable support Biden received shortly before the election took place. Lady Gaga performed at his final campaign rally in Pennsylvania, and rapper Eminem lent his 2002 hit, "Lose Yourself," for the former vice president to use in a campaign ad. Countless celebrities also appeared in ads to advocate for Biden, like country star Maren Morris, to name one recognizable face. "Coming from a Southern family with a conservative background, throughout my childhood I was always taught to treat people with respect and dignity, no matter their race, their religion, their sexual orientation and, yes, even their political party," Morris said in a pro-Biden video. "But like a lot of us, I've been in perpetual shock watching what's happened to our country these last few years."
Now that Biden has won the election, what do his celeb supporters have to say? And what about those famous folks who were rooting for a Trump win? Keep reading to find out.
Celebrities bid Donald Trump goodbye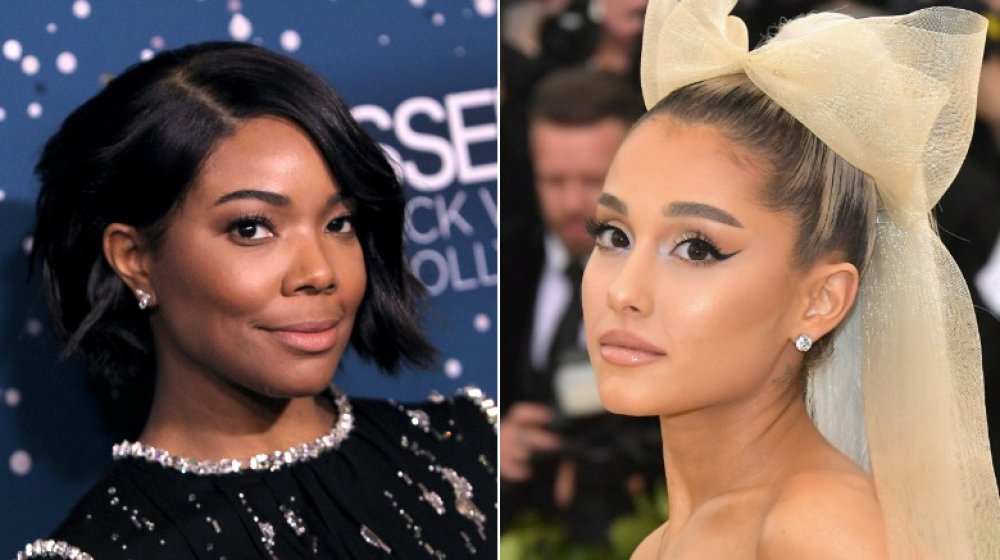 Leon Bennett, Neilson Barnard/Getty Images
It became clear on Nov. 7, 2020 that President Donald Trump wouldn't secure the 270 electoral votes needed to win the presidency. Democratic nominee Joe Biden clinched key battleground states Pennsylvania, Wisconsin, and Michigan, and he even flipped the historically Republican state of Georgia, tipping him over the edge into a projected 273 electoral votes, per CNN. Many celebrities were pleased about the development, and Twitter lit up with reactions, with Lady Gaga, Ariana Grande, and Kerry Washington all sharing their unfiltered thoughts.
"Yessssssss!!!" Gabrielle Union tweeted, while Kerry Washington said, "The people have spoken! Thank you to everyone who used your vote and your voice to make history." Ariana Grande added, "CRYING @JoeBiden @KamalaHarris ... THANK GOD." Maren Morris tweeted simply: "Exhale."
Lady Gaga wrote: "@JoeBiden @KamalaHarris and the American people, you just gave the world one of the greatest acts of kindness and bravery humanity has ever seen. Nothing but love for our new Commander in Chief and the 1ST female VP elected to the White House."
Meanwhile, Trump-supporting celebs weren't quite sold on Biden's win. "Come on now.. C'mon. Cooooooooome oooooooooon," Kirstie Alley tweeted.
Clearly, there are plenty of famous people happy to see Trump be ousted from office. Considering the president once hosted Celebrity Apprentice, we can't imagine he's thrilled about the sea change. C'est la vie.