The Truth About Al Roker's Wife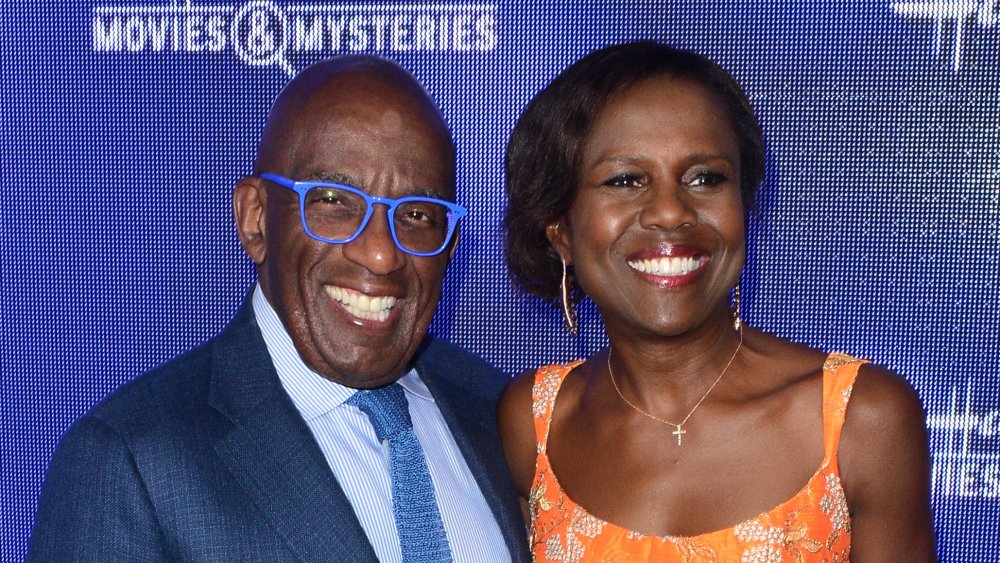 Jerod Harris/Getty Images
Since 1996, Al Roker has been forecasting the weather practically every morning on Today, live from New York City. Just a few blocks away, Roker's wife, Deborah Roberts has been on ABC for just about as long. Roberts joined ABC in 1995 as a correspondent for 20/20, and since then she has also reported for Good Morning America, Nightline, World News Tonight, and The View.
Despite working on competing networks, any competition between Roker and Roberts is strictly good-natured. One such example came in May 2020, when Roker photobombed Roberts, who was reporting from home due to the coronavirus lockdown. "We have an Al Roker sighting!" Good Morning America host Robin Roberts noted. "My family is just so chaotic," Deborah Roberts joked.
This interaction is emblematic of their relationship. Roberts takes her work very seriously but has always made time for her family. After 25 years of marriage, the work-life balance has gotten easier, but it wasn't always an easy path for Roker and Roberts.
Deborah Roberts didn't expect to fall for Al Roker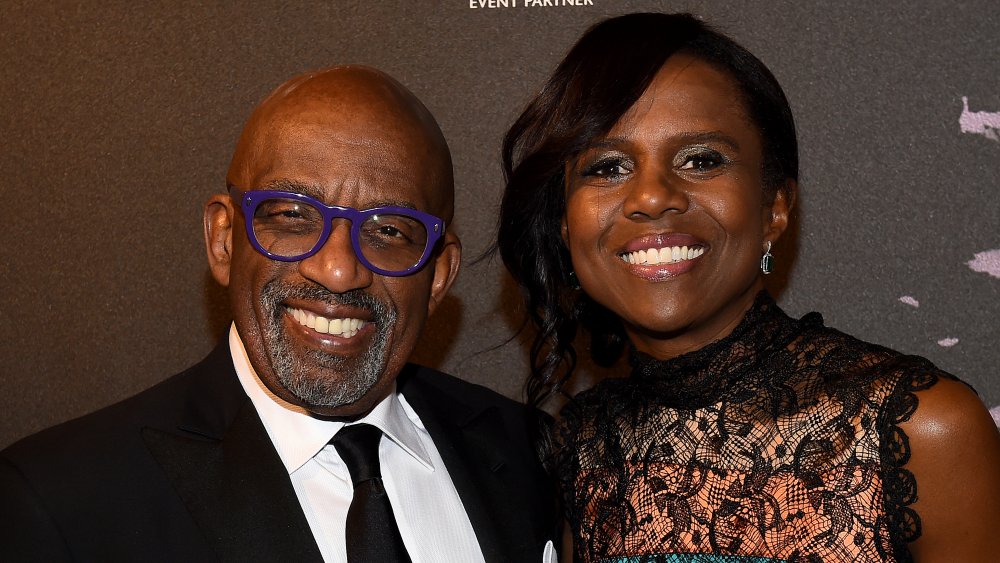 Ilya S. Savenok/Getty Images
Deborah Roberts told People that she first met Al Roker in 1990 when he was still married to his first wife. Roberts didn't expect them to become an item, saying, "He was a nice guy but kind of annoying, overly chatty. I just didn't think of him beyond a friend." Roberts was transferred to Miami and Atlanta before coming back to New York in 1992, when she began dating the newly-divorced Roker.
Roberts and Roker married in 1995, and though Roker had one daughter from his previous marriage, the newlyweds welcomed daughter Leila Ruth in 1998 and a son, Nick, in 2002. Reflecting on their life together, the couple wrote Been There, Done That in 2016, giving insight into their busy lives. "We're in the same business, but we do different things," Roker said on Today. "Deborah's hard news, I'm weather and goofy stuff."
Even if Roker gets to be goofier, Roberts' investment in hard news has paid off. Per her ABC Biography, Roberts has won several Emmy awards and a Clarion Award for reporting on abuse within the Amish community. She also received a Sports Emmy nomination for her work on the 1992 Summer Olympics in Barcelona, and her work has taken her to far-off places like Saudi Arabia, Kuwait, and Ethiopia.
Despite the travel, Roberts prioritizes her family. "I will take the very last flight that I can take," she said, per Today, "and take that first flight back and get home because somehow I feel like I'm a better mother if I do it."