Lindsey Graham's Net Worth: How Much Money Does The Senator Have?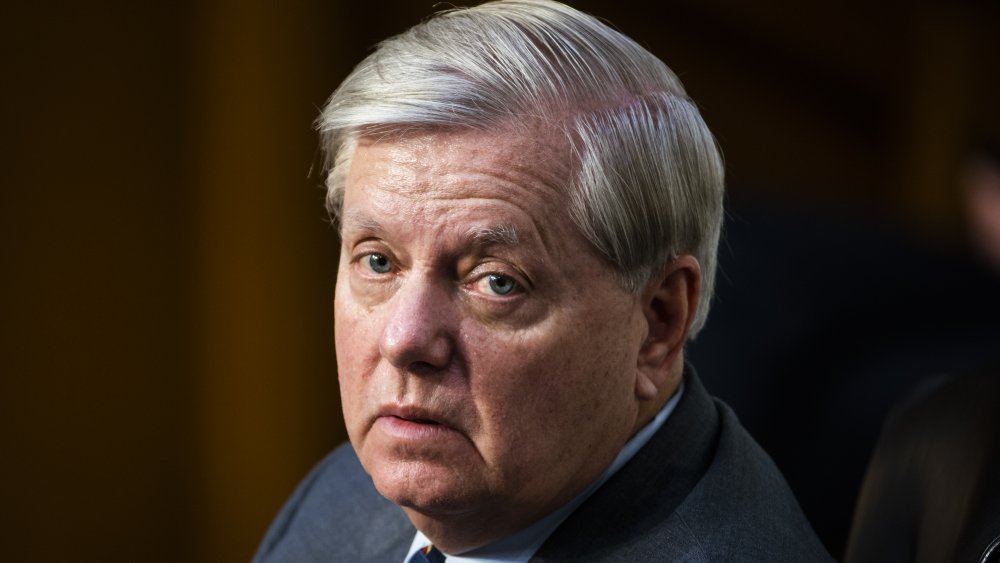 Pool/Getty Images
Republican Senator Lindsey Graham, who was elected to the U.S. Senate in 2002 before being re-elected in 2008 and 2014, currently serves as the Chairman of the Senate Judiciary Committee. Over the course of his career, he's "earned a reputation as a conservative problem-solver," per his website. But in more recent years, some believe that he, as Rolling Stone put it, has "lost his way" after becoming one of President Donald Trump's close allies. (You may recall that Graham initially called Trump "crazy" and "unfit for office" early on in the 2016 election.) 
Graham has since become so loyal to POTUS that he announced he would donate $500,000 to Trump's legal defense fund to support what CNN has called the president's "baseless" claims of widespread voter fraud in the 2020 presidential election. As Graham told Fox News' Sean Hannity, he stands with Trump because "he stood with me." The South Carolina senator continued, "He helped Senate Republicans, we're going to pick up House seats."
Half a million dollars is quite a hefty donation, which begs the question: How much is Lindsey Graham really worth? Keep scrolling to find out.
Lindsey Graham has a modest net worth compared to other senators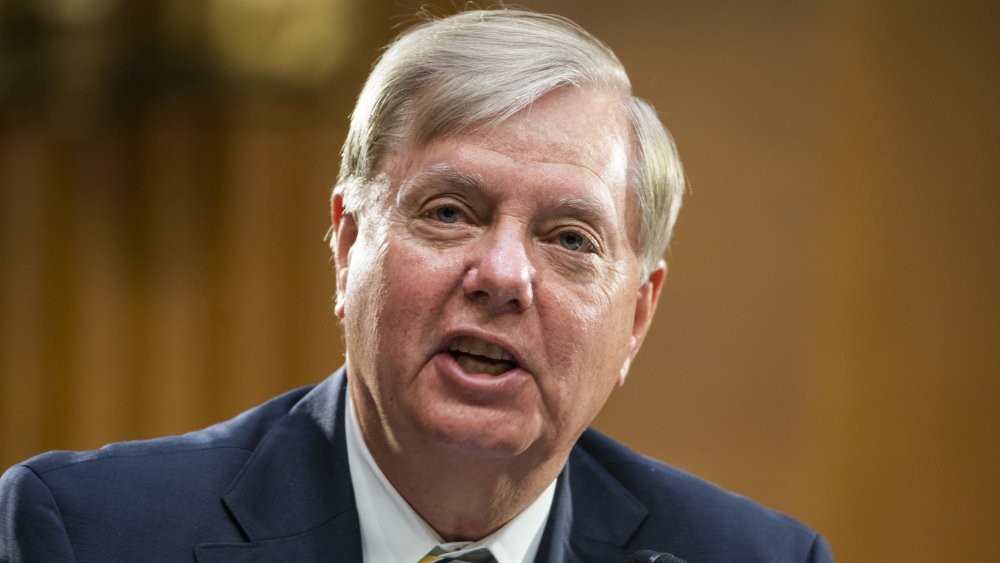 Pool/Getty Images
Sen. Lindsey Graham has an estimated net worth of $3 million, according to Celebrity Net Worth, with much of his fortune coming from his career as a U.S. senator. The website reports that the politician's tax returns from 2008 to 2019 showed earnings of $2.1 million. Meanwhile, USA Today also published a report detailing Graham's financials in 2015, including his "cash and mutual funds," which "were worth between $216,000 and $740,000" the year before.
However, the South Carolina republican's $3 million net worth is modest when you compare it to other American senators. (Sen. Kelly Loeffler, for example, is worth a reported $500 million, and Sen. Mark Warner has earned an estimated $300 million, just to name a couple.) As it turns out, Graham had a modest upbringing, as well. "I know from personal experience how important those [entitlement] programs are to the lives of millions of Americans," he said as part of his own presidential campaign in 2015 (via ABC News). "I lost my parents when I was a young man and my sister was in middle school. We depended on Social Security benefits to survive."
Graham now earns the standard Senate salary of $174,000, which is more than three times the amount the average American makes per year. Not too shabby, if you ask us.