What Tayshia Adams Wishes Clare Told Her Before Leaving The Bachelorette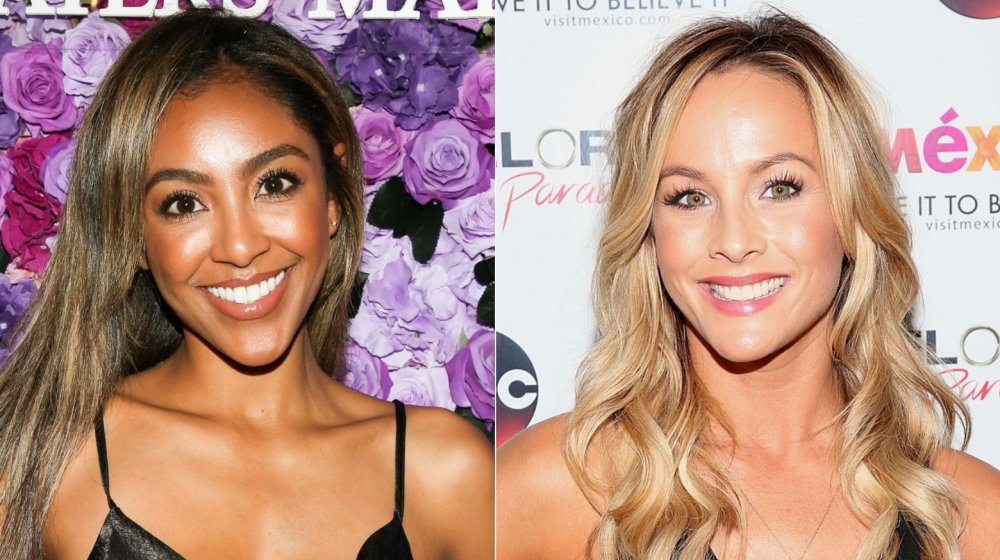 Paul Archuleta, Jesse Grant/Getty Images
New star of The Bachelorette, Tayshia Adams, was admittedly hoping to get the down-low from Clare Crawley before the latter skipped off early with contestant-turned-fiancé Dale Moss. But Tayshia revealed during her Nov. 5, 2020 appearance on Jimmy Kimmel Live! that the ladies didn't get to cross paths ahead of Clare's sudden exit and her arrival.
"Unfortunately, we didn't speak. I mean, she had just gotten engaged," the replacement bachelorette told host Jimmy Kimmel shortly after her highly-anticipated entrance on the show — and Clare's departure — aired. Although Tayshia understandably wanted to have a little chat with Clare, it seems like there was no time for small talk, as the bubbly brunette revealed she had only 48 hours' notice before stepping back into Bachelor Nation. "I got the phone call," Tayshia explained, "And it was more so just, like, 'Hey, you're the girl,' and I'm like, 'I got you,' and I was there."
While Tayshia understood that both she and Clare were preoccupied at the time, there's still one thing she was itching to know from the bride-to-be before she ran off with her new man. Keep scrolling to see what Tayshia Adams wishes Clare Crawley told her ahead of becoming the new Bachelorette.
Tayshia Adams wanted the inside scoop from Clare Crawley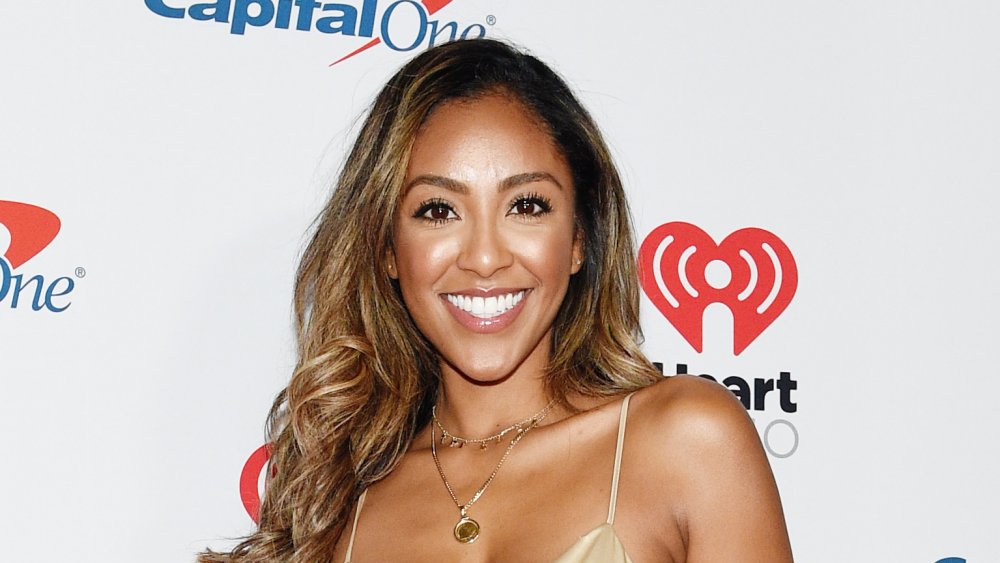 David Becker/Getty Images
Despite Tayshia Adams' quick turnaround as the new star of The Bachelorette following Clare Crawley's swift exit, Tayshia was really hoping Clare could shed some light on what she was about to be getting into. "There was a lot going on," she said on Jimmy Kimmel Live!, but added, "I wish she would have ... she could have like, thrown me a bone and warned me about a guy or two."
Although Tayshia understandably wanted the inside scoop on her potential suitors, there are also some things she wishes she didn't know. Just like the rest of us, upon watching the show's beginning weeks at home, Tayshia witnessed Clare and Dale Moss getting hot and heavy in the "El Presidente" suite ... which became hers after the lovebirds got engaged and left the series. When Kimmel asked about staying in the same room where Clare and Dale "made sweet love," it seemed like Tayshia wished she knew less details about their rendezvous. "You know what? When I saw that, I was like, 'Oh God,'" she joked to the late-night host. "I saged the place ... we got some good juju in there, everything was good to go." 
We can't wait to see more from the new star of The Bachelorette.