Yellowstone Fans Are Concerned After This Cole Hauser Instagram Post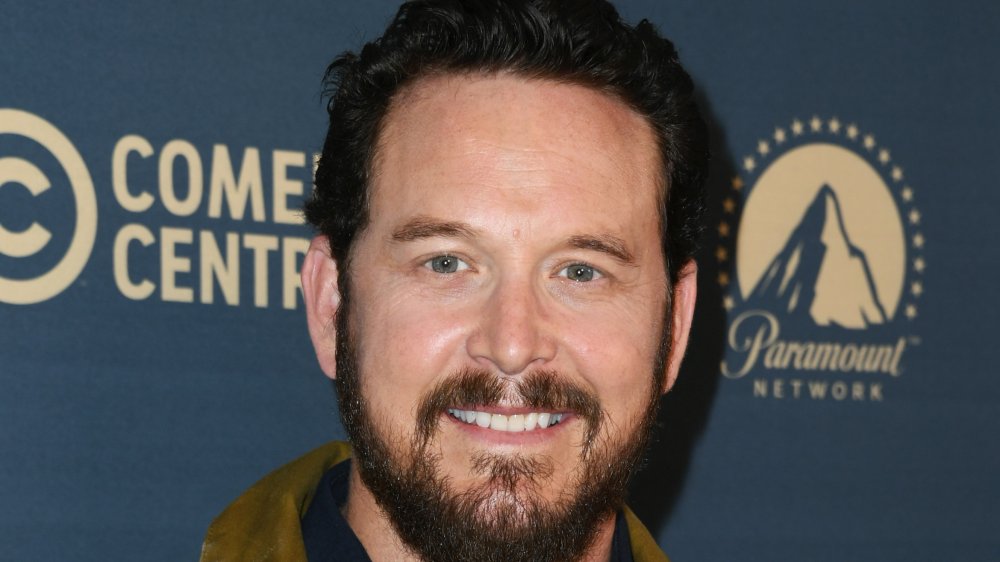 Jon Kopaloff/Getty Images
From Mischa Barton's literally explosive character write-off on The O.C. to Steve Carell's — AKA Michael Scott's — last day at Dunder Mifflin on The Office, "killing off" a fan-favorite character can upset the fans. And apparently, viewers are worried that could be the case with a star on Yellowstone.
The upcoming fourth season of Paramount Network's first scripted series will reportedly air in June 2021, per Country Living. And fans are pumped for more of the Dutton family and the show's incredible backdrop, set and filmed in United States' first national park, Yellowstone. But they've also spotted something of potential concern. The Season 3 finale was quite the cliff-hanger, with three Dutton family members, John (Kevin Costner), Beth (Kelly Reilly), and Kayce (Luke Grimes), getting targeted in what seemed like a series of planned attacks. But that's not what has viewers stressed. 
The show left Jimmy (played by Jefferson White) back on the rodeo-riding saddle, despite prior warnings. And in a shocking Season 3 moment, (spoiler alert!) Jimmy was thrown off his horse, hitting the ground with an audible crack. Oh no! That's the last viewers saw of him. And that might be the final time they see him, at least based on an on-set Instagram photo taken by star Cole Hauser (pictured above), who plays Rip Wheeler on the show. Yup, fans are even more concerned for one of the show's most beloved characters based on a possible spoiler-leaking social media post. Scroll down to find out what Cole Hauser may have revealed. 
Cole Hauser's picture is missing a key character
Paramount Network/YouTube
Cole Hauser took to Instagram to post a picture from the set of Season 4 of Yellowstone, so it appears the star-studded cast is in the middle of filming. In the image, several of Hauser's castmates are on horseback, including most of the actors who portray the ranch hands at the Yellowstone Ranch. The actors present were tagged, too. But there is one problem. Where's Jimmy (pictured above)?
Fans got heated in the comment section about the absent underdog and fan-favorite character, portrayed by actor Jefferson White. "Where is Jimmy!?!?!?" one commenter wrote. "Notice who isn't pictured?? We're gonna have to make "Jimmy lives or we riot" shirts," said another. "Noooo....where is Jimmy," wrote a third. Will Jimmy ever master the art of rodeo now?
Others seemed revved up for more Southwest escapism. "One hell of an office view. Don't we all wish we had a job like that. Y'all have a great day. Looking forward to season 4 of Yellowstone, see you then. Stay safe," they wrote. Indeed, the show is stirring up a ton of anticipation. Whether Jimmy was just off somewhere working on his riding skills, "taking five," or just wasn't on set that day, Yellowstone fans seem nervous about the character's fate. Even a Reddit thread about the situation has surfaced. Guess fans will have to wait! But a good lesson for actor Cole Hauser on the power of sharing an on-set photo.