The Friends Role Courteney Cox Actually Turned Down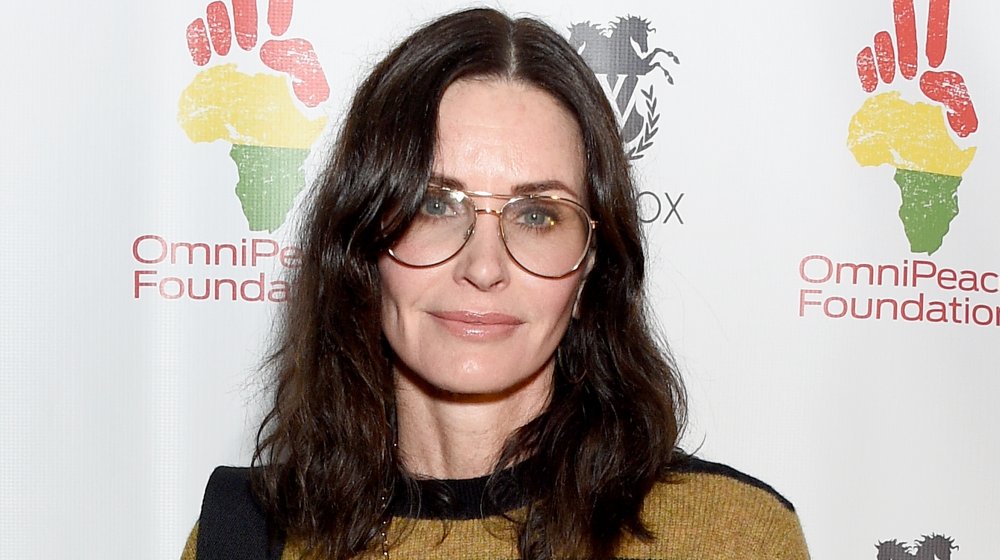 Gregg Deguire/Getty Images
To describe Friends as "iconic" doesn't do it justice. The sitcom wrapped in 2004 and it's still on TV every single day — multiple times a day — holding onto its existing fanbase and attracting new viewers all the time. Sure, the cast members have gone on to play other parts, but on some level, they will always be associated with the characters that they played on Friends. As perfecting as the casting turned out, the show was almost very different. In fact, actress Courteney Cox was not actually supposed to play chef Monica Geller.
In 2012, Friends co-creator Marta Kauffman told Vanity Fair, "It was a fascinating casting experience." She revealed, "We originally offered Rachel to Courteney Cox." However, Cox didn't think it was the right part for her, with Kauffman revealing, "She said she wanted to do Monica, not Rachel." Kaufman's writing partner David Crane divulged, "When we originally wrote the role, we had Janeane Garofalo's voice in our head." The Facts of Life alum Nancy McKeon also auditioned to play Monica, but Kaufman and Crane eventually realized that Cox's instincts were right. She got to play Monica and, ultimately, Jennifer Aniston secured the opportunity to play Rachel Green. Clearly, Cox made the right call, but what made her turn down the job opportunity? 
Courteney Cox declined to play Rachel Green on Friends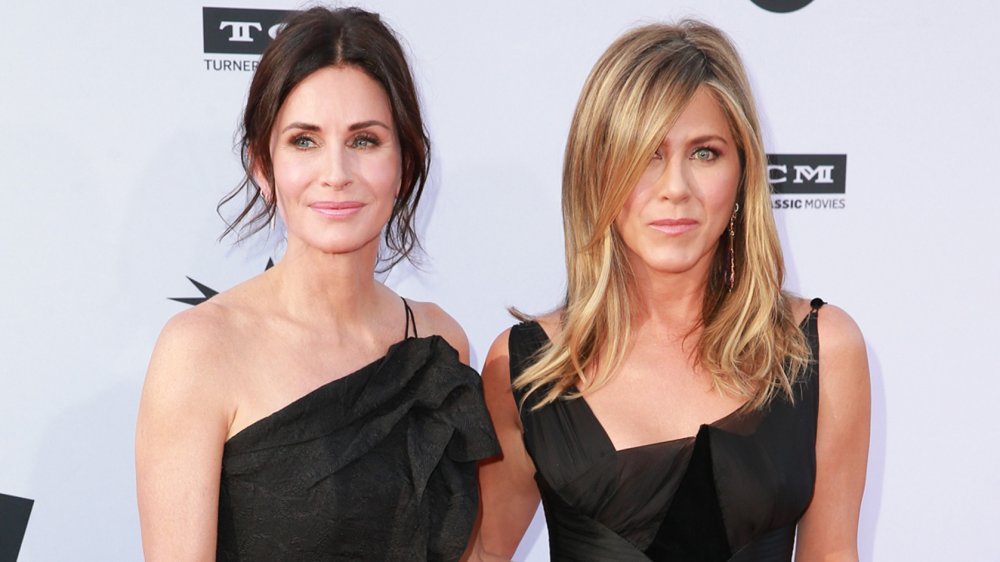 Rich Fury/Getty Images
During a 2017 appearance on the podcast Off Camera With Sam Jones, Courteney Cox talked about turning down the opportunity to play Rachel Green. Cox recalled, "For some reason, I thought I related more to Monica, which maybe it's because I do" (via Today). The Cougar Town alum elaborated, "I'm very similar to her ... I'm not as clean as Monica, but I am neat. And I'm not as competitive, even though some people, my partner Johnny McDaid, would say I am." 
In addition to chiming in on the casting decisions, Cox was also very vocal about making sure the actors helped each other give the best performances possible. Lisa Kudrow told Vanity Fair, "[Cox] said, 'You guys, feel free to tell me. If I could do anything funnier, I want to do it.'" That makes sense, but apparently Cox's collaborative outlook wasn't the norm. Kudrow explained, "Actors don't give each other notes under any circumstances. So she was giving us permission to give her notes, and we all agreed that that would be great." Ultimately, Kudrow credits Cox for "setting the tone" and making the Friends cast a "real group."
It sounds like it was a good thing that Cox gave her input back in the day. Friends might not have been as successful if she didn't speak her mind.