Hillary Clinton's Reaction To Trump's Loss Is Revealing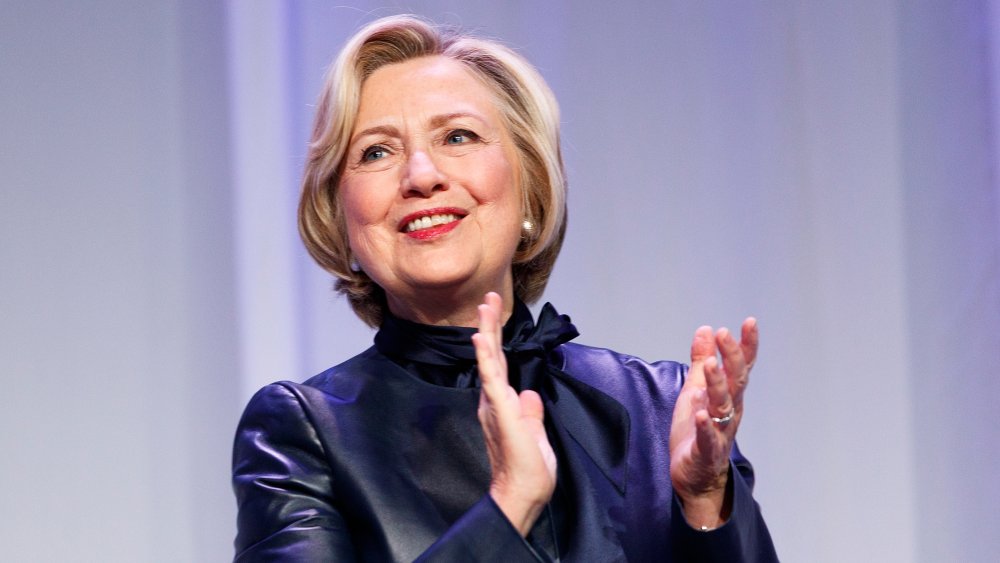 Andrew Chin/Getty Images
The United States waited four long days — from Nov. 3 to Nov. 7 — to learn that Democratic incumbent Joe Biden had prevailed over Republican incumbent Donald Trump for president. With Biden as president-elect and Kamala Harris as vice president-elect, the world has reacted to the news on social media in countless ways. 
Former 2016 presidential candidate Hillary Clinton was among those who shared her thoughts on Twitter. Throughout the 2020 campaign, Clinton was very vocal about how dangerous she thought it would be for Trump to be reelected. During an appearance on The Circus (via Politico), Clinton warned Biden not to concede on Election Day due to the number of mail-in votes that would need to be counted. "Joe Biden should not concede under any circumstances because I think this is going to drag out," she said. "Eventually I do believe he will win if we don't give an inch and if we are as focused and relentless as the other side is." 
That prediction proved true, and this is how Hillary Clinton reacted to the news.
Hillary Clinton welcomed 'a new page for America'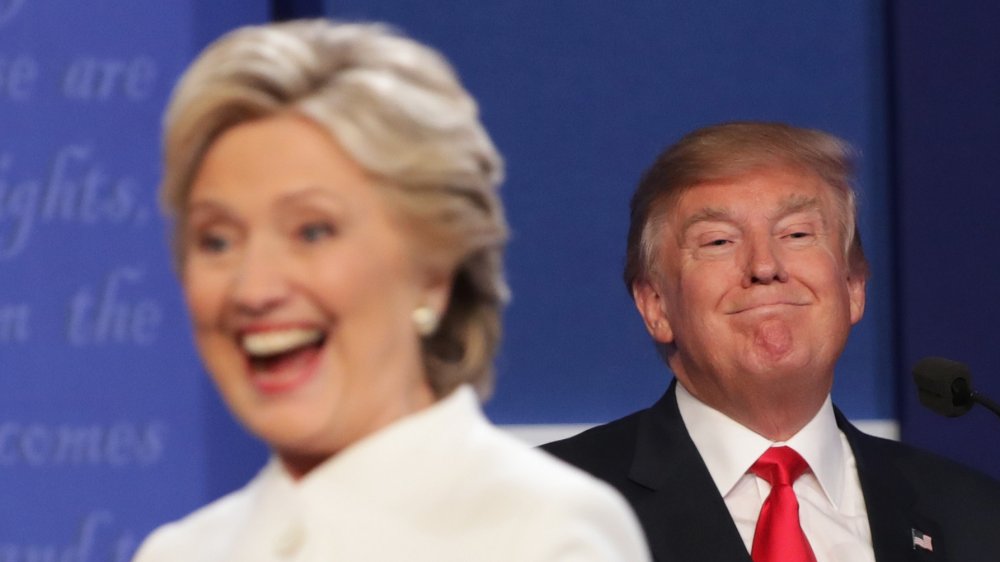 Chip Somodevilla/Getty Images
Hillary Clinton, who ran against Donald Trump in the 2016 presidential election, shared her reaction to her former adversary's defeat on Twitter. The former first lady tweeted on Nov. 7, 2020: "The voters have spoken, and they have chosen @JoeBiden and @KamalaHarris to be our next president and vice president. It's a history-making ticket, a repudiation of Trump, and a new page for America. Thank you to everyone who helped make this happen. Onward, together." 
Biden also released a statement as the president-elect. He said, per CNN: "With the campaign over, it's time to put the anger and the harsh rhetoric behind us and come together as a nation. We are the United States of America. And there's nothing we can't do, if we do it together."