This Was Alex Trebek's Favorite Jeopardy! Contestant Interview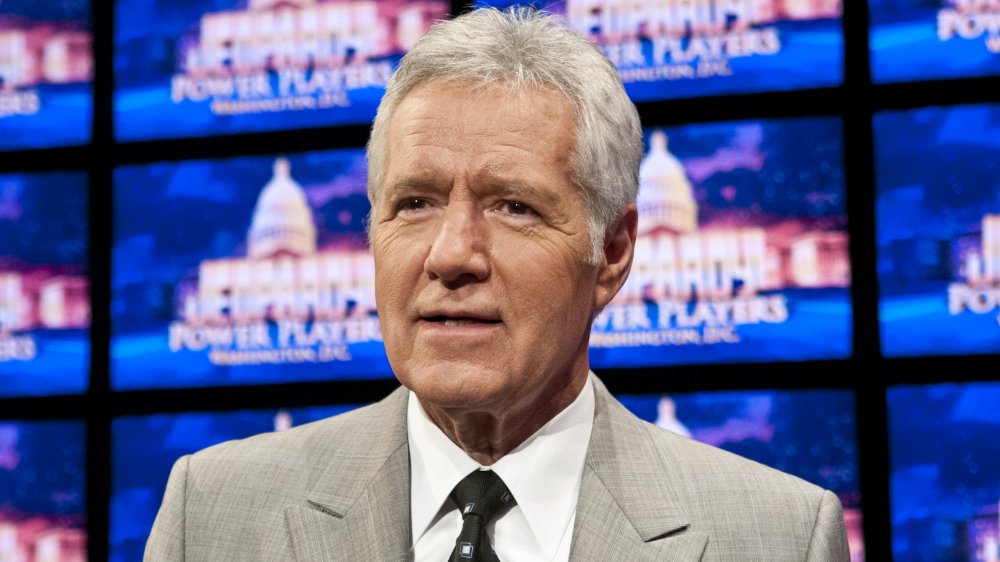 Kris Connor/Getty Images
Alex Trebek died on Sunday, Nov. 8, 2020 after a long, public battle with pancreatic cancer. Confirming his passing, the show stated that he died "peacefully at home," and was "surrounded by family and friends." As news of legendary Jeopardy! host's death spread, the internet flooded with outpourings of condolences for his family, as well as remembrances from everyone whose life was touched by the icon.
Tonight Show host Jimmy Fallon tweeted that the late Trebek was "the best in the business." Famed astrophysicist and Cosmos host Neil DeGrasse Tyson called Trebek the "patron saint of geeks," cleverly phrasing his praise in the form of a question. The answer? "He nurtured a Television safe-space for smart people." But fellow TV nerd king, Adam Conover, went straight for the heartstrings with his farewell tweet, writing, "Alex Trebek was simply one of the greatest broadcasters in the history of the medium; the pinnacle of polished professionalism, yet still so warm that he felt like a family member. What a gift that we all had the opportunity to learn from his example."
By all accounts, Trebek's passing evoked a much-deserved lovefest from the Jeopardy! fandom at-large, so we thought it would be interesting to find out who it was that inspired Trebek himself.
What was Alex Trebek's most memorable guest interview?
Just to get the suspense out of the way, no, it wasn't Turd Ferguson (yeah, we were disappointed, too). You would think with over 8,200 Jeopardy! episodes hosted, there would be no way for Alex Trebek to choose favorites. Well, you would be wrong. In his 2020 memoir The Answer Is ... Reflections on My Life, Trebek had no trouble singling out his "favorite interview." For those of you who have somehow never seen an episode of one of the longest-running game shows of all time, that's the segment where Trebek awkwardly chats with the contestants, who nervously share what we assume is the most interesting anecdote about their lives. Enter: Dana Venator. The high school junior from Georgia made an indelible mark on the infamously stoic host during multiple interviews from the show's Teen Tournament in 1987, even managing to elicit the biggest laugh Trebek has ever given up to a guest. So, what did she say?
First, Venator charmed Trebek by telling him she practiced her admittedly novice bagpipe-playing "out in the woods where no one can hear [her]." Then she recited some of what she called her "bad poetry." A sampling: "Roses are red/violets are blue/some poems rhyme/and some don't." But the line that finally cracked Trebek into an unbridled chuckle was when she said she loved her hotel room so much, she was going to "buy the robe and everything." After the rare guffaw, Trebek exclaimed, "I love it!"
According to the Chicago Tribune, which excerpted Trebek's memoir, he wrote of Venator, "Dana has always served as a great reminder to me to never take anything for granted and to always appreciate even the simplest things." The outlet also noted that Venator "earned $7,500 for finishing fourth" and eventually "graduated from the University of Chicago."