Everything We Know About Alex Trebek's Death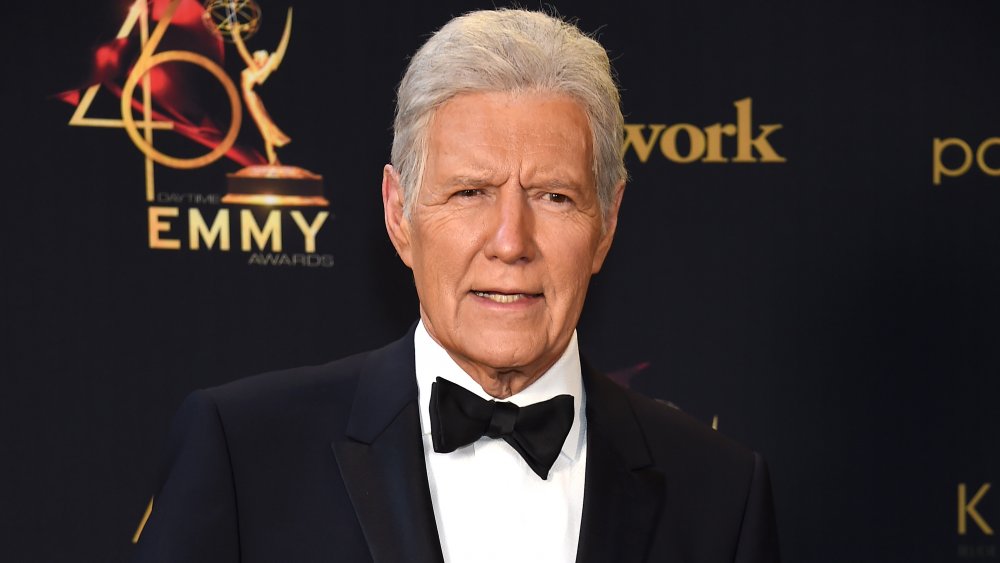 Gregg Deguire/Getty Images
On Nov. 8, 2020 Jeopardy host Alex Trebek passed away "peacefully at home" while he was "surrounded by family and friends," per the Jeopardy! Twitter account. TMZ reported that he had passed away at 80 years old after battling stage 4 pancreatic cancer, which he publicly shared in March 2019. He went through chemotherapy following the cancer diagnosis, but he did not leave the game show.
According to TMZ, Trebek said he experienced "massive attacks of great depression that made me wonder if it was really worth fighting on" a full year into his battle against cancer. He felt that giving up on his life would be a betrayal to his wife, Jean Currivan Trebek, God, and other people struggling with cancer. He also acknowledged that the odds of surviving a second year with pancreatic cancer were low, at just 7%. Unfortunately, Trebek didn't reach that second year, but he never slowed down, continuing to host Jeopardy!, which recently began its 37th season.
The last time he was in the studio was Oct. 29, 2020, but Alex Trebek's final episode won't actually air until Dec. 25. Even when the show does officially end, Trebek's spirit will live on forever in the hearts of friends, fans, and family.
Jeopardy! contestants have spoken out about Alex Trebek's passing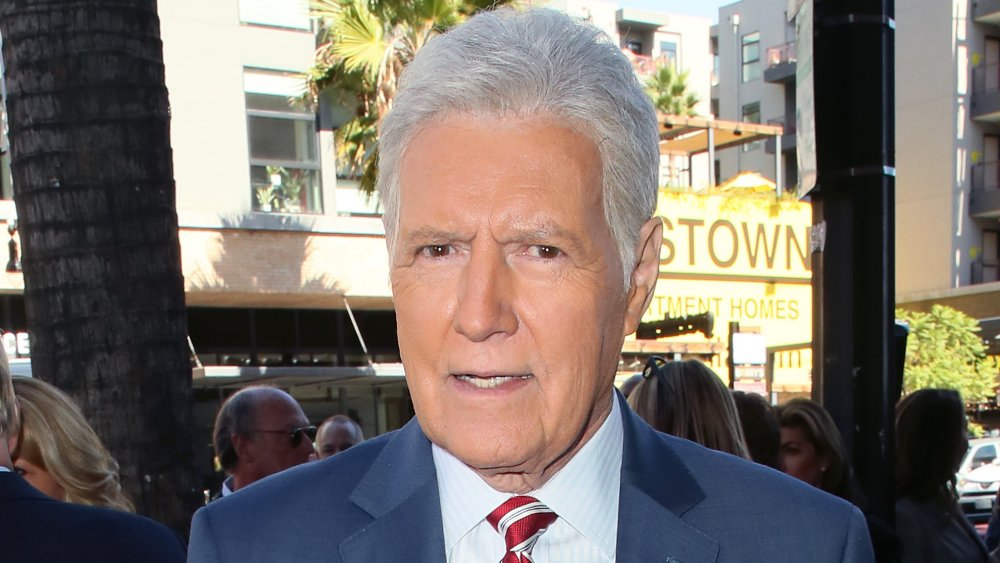 David Livingston/Getty Images
Jeopardy! champion Ken Jennings tweeted after Alex Trebek passed away, writing, "Alex wasn't just the best ever at what he did. He was also a lovely and deeply decent man, and I'm grateful for every minute I got to spend with him." Jennings followed up with "Thinking today about his family and his Jeopardy! family—which, in a way, included millions of us."
James Holzhauer, another Jeopardy! winner, posted, "It was one of the great privileges of my life to spend time with this courageous man while he fought the battle of his life. You will never be replaced in our hearts, Alex." Holzhauer added, "Alex was so much more than a host. He was an impartial arbiter of truth and facts in a world that needs exactly that. He was someone you could count on to entertain you every weekday, even when his health barely allowed it."
Jeopardy! alum Brad Rutter shared that he was "just gutted," tweeting, "There will never be another. RIP, Alex, and thank you so much for everything."
Alex Trebek's cancer journey was full of ups and downs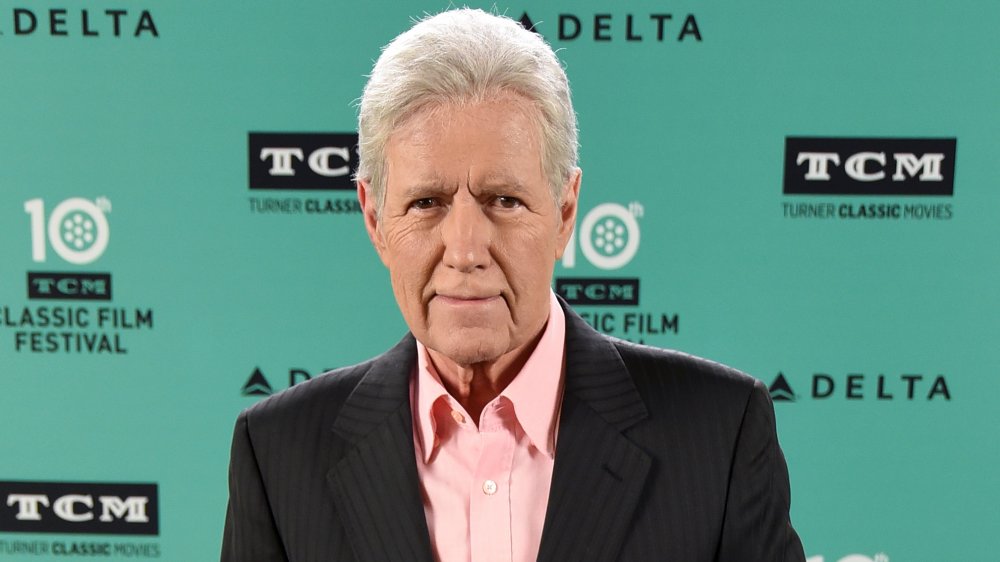 Presley Ann/Getty Images
In May 2019, Alex Trebek told People that he was "near remission," revealing, "The doctors said they hadn't seen this kind of positive result in their memory. ... Some of the tumors have already shrunk by more than 50 percent." Unfortunately, things changed significantly by September 2019 when Trebek shared, "This past summer we thought I was finished with chemo. That was a bit premature and certainly overly optimistic." The host went through immunotherapy, but his "numbers went south, dramatically and quickly."
By October 2019, Trebek's struggles were apparent to Jeopardy viewers when he struggled with slurring words. Cinema Blend reported that Trebek addressed this during an interview with W5, saying, "I talk to the producers about this all the time now. I say, 'Look, I'm slurring my words. My tongue doesn't work as much, as well as it used to. The chemo has caused sores inside my mouth. It makes it difficult for me to speak and enunciate properly.' They say, 'Well, we don't notice.' I notice those things."
Trebek acknowledged, "And I'm sure there are observant members of the television audience who notice also. I'm not as bothered by it because all of the people around me are saying, 'No, it's okay.' But there will come a point where they will no longer be able to say, 'It's okay.'" 
The audience stuck with Alex Trebek until the very end, appreciating everything he gave the iconic series, even as he struggled.