The Truth About The Photo Trump Took Right After Losing To Biden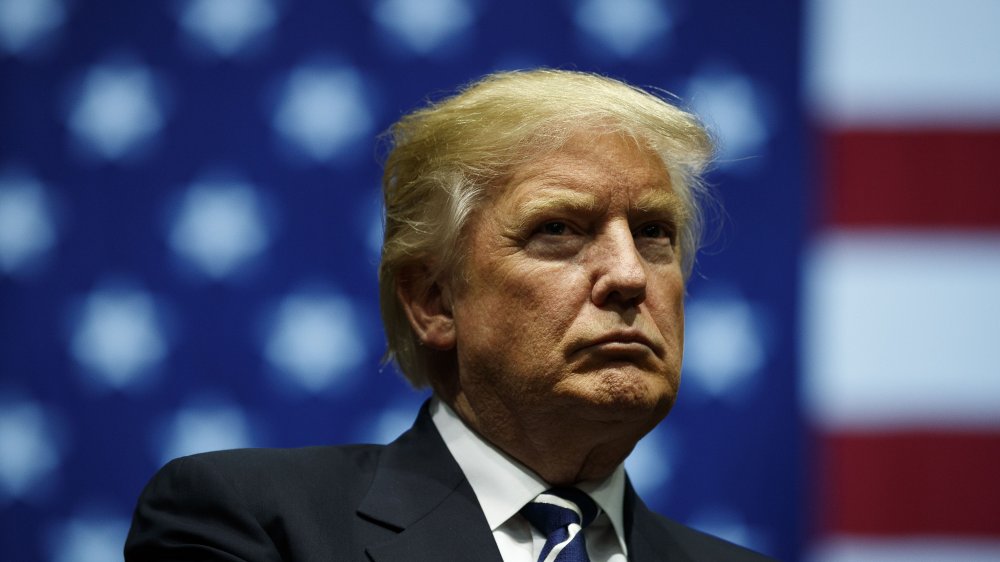 Drew Angerer/Getty Images
On Nov. 7, 2020, the 2020 presidential election was called — and Joe Biden was elected president of the United States, according to The New York Times. The election results are historical, according to the outlet, especially because California's Senator Kamala Harris will be the first woman to serve as vice president. (She will also be the first Black person to serve as VP, as well as the first person of South Asian descent.)
The news of Donald Trump's defeat brought an intense response, with a panoply of celebrities reacting to the news. Biden gave a victory speech in Wilmington, Delaware, on Nov. 7, 2020, to an enthusiastic crowd. If his body language told us anything, it's that he's "ready and capable," according to what body language expert Lauren Cohen told Nicki Swift. But while Biden was rejoicing with his party, the eyes of the nation were also on Trump, curious as to how he would respond to the news of his defeat. True to form, Trump used Twitter to contest the results, breaking the silence after Biden's victory. 
As for Trump's whereabouts on the morning the election was called, the president was spotted at his golf course, the Trump National Golf Course in Sterling, Virginia, according to the Daily Mail. In fact, Trump actually took a photo with a group right after news broke.
Donald Trump gets some unexpected support on the golf course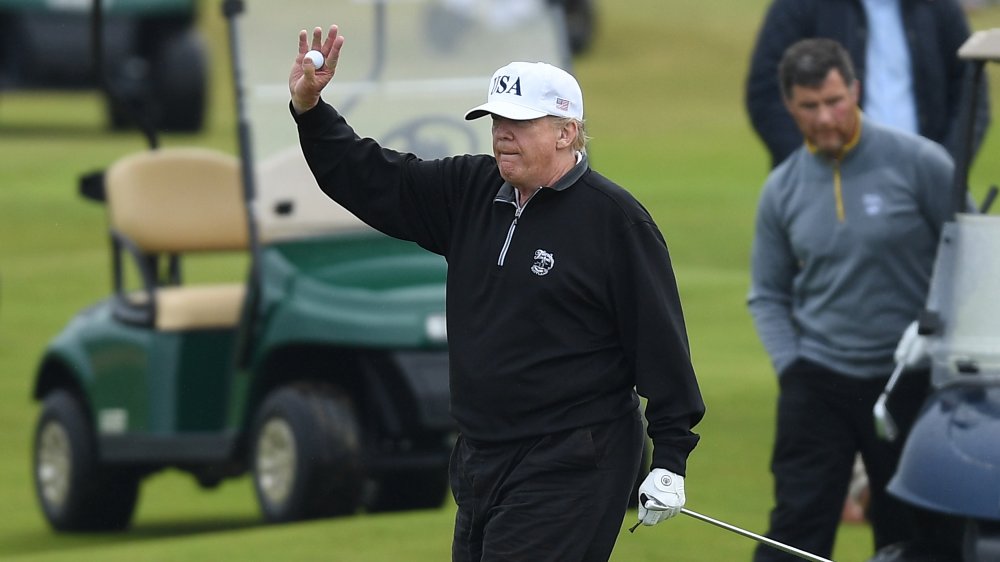 Leon Neal/Getty Images
Donald Trump was on his golf course, the Trump National Golf Course in Sterling, Virginia, on Nov. 7, 2020, the morning the presidential election was called for Joe Biden, according to Forbes. Shortly after new broke about Biden's victory, Trump was seen walking towards the clubhouse after playing golf, when he walked past a bridal party.
The party was taking photos and Trump stopped to speak with them. He even joined the bride and bridesmaids in a photo, where he smiled and gave a thumbs up to the camera. He even briefly spoke with the group and added, "Have a great life," before walking into the clubhouse. NBC shared video footage of Trump with the group.
As Trump walked away, the group cheered and clapped and some yelled, "We love you." Another person said, "That was so cool... I can't breathe." The interaction definitely made for a memorable moment for that bridal party — on a memorable day for Trump as well.