The Real Reason Kim Kardashian-West Made A Private Call To Dr. Fauci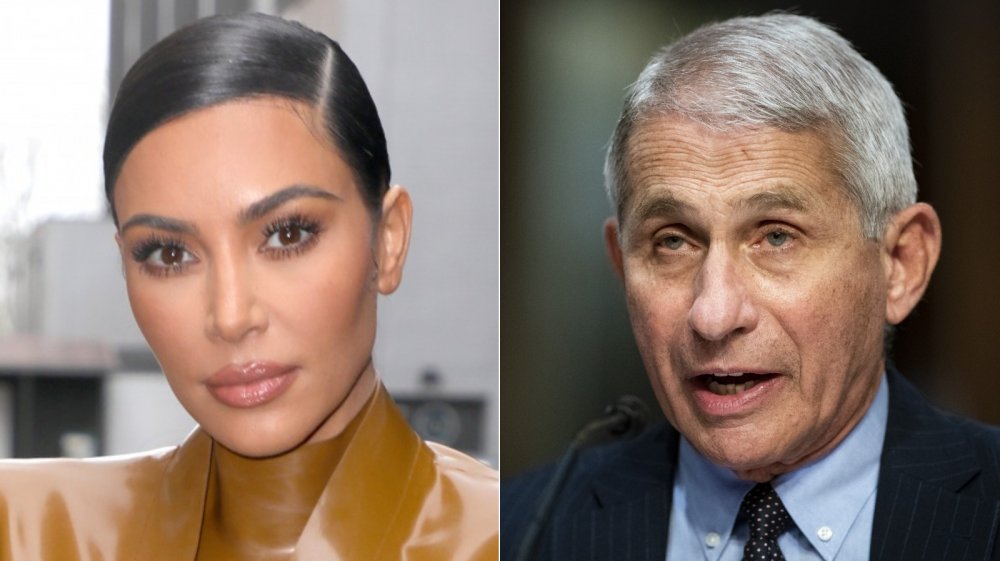 Pierre Suu, Pool/Getty Images
Being a celebrity certainly has its perks. Aside from the fortune, the name recognition and access to the latest fashions, celebrities get to do some things that non-famous people could only dream of. Reality star Kim Kardashian-West frequently proves to fans that her life is nowhere near normal. From taking her friends and family to a private island for her 40th birthday to hiring private firefighters to protect her home from California wildfires, the TV personality has proven time and time again that what she wants, she gets.
This time around what the SKIMS founder wanted was a private call with Dr. Anthony Fauci, the director of the National Institute of Allergy and Infectious Diseases, and quite a few of her famous friends. The call, which sources tell CNN was organized by Kim herself, included A-listers like Katy Perry, Gwyneth Paltrow, 2 Chainz and more. "It was a whole bunch of movie stars and some sports figures," Dr. Fauci told CNN.
So what did Hollywood's elite want from Dr. Fauci?
Kim Kardashian-West wanted to 'spread accurate information'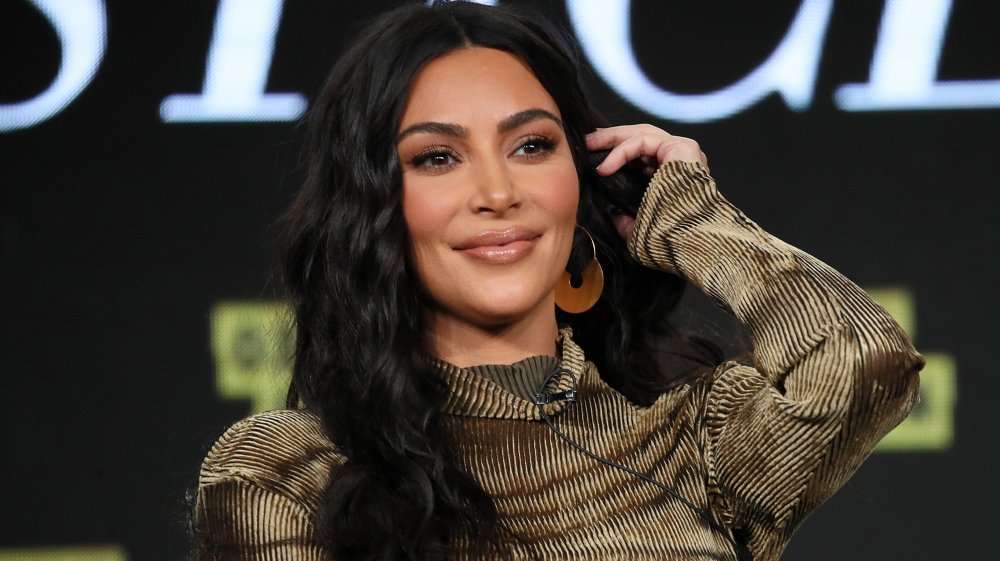 David Livingston/Getty Images
Considering the fact that it was revealed that both Kanye West and Khloé Kardashian contracted Covid-19 in 2020, it makes sense why Kim Kardashian-West would arrange a private call with Dr. Anthony Fauci and her famous pals. "... [T]hey wanted to know about what they could do to stay safe, about wearing masks and avoiding crowds," Dr. Fauci told CNN about the call. "I was impressed by the questions they asked, by their level of sophistication."
An inside source told CNN that "[t]oward the beginning of the pandemic," Kim organized the call to "ask questions, so she could spread accurate information because there were so many inaccuracies those first few months." Dr. Fauci, on the other hand, accepted the hour-long Zoom in order to get the message out to the celebs' millions of fans that they needed to quarantine, wear masks and wash their hands.
According to Entertainment Tonight, Ashton Kutcher and Mila Kunis were also on the call and asked Dr. Fauci specifically about ordering takeout. He reportedly responded to the That '70s Show alums, telling them: "Don't be paranoid!" After getting confirmation from Dr. Fauci, Kutcher apparently chimed in with a joke about "finally" ordering pizza.