Black Ink Crew's Ceaser Reveals The One Thing He'd Tell His Younger Self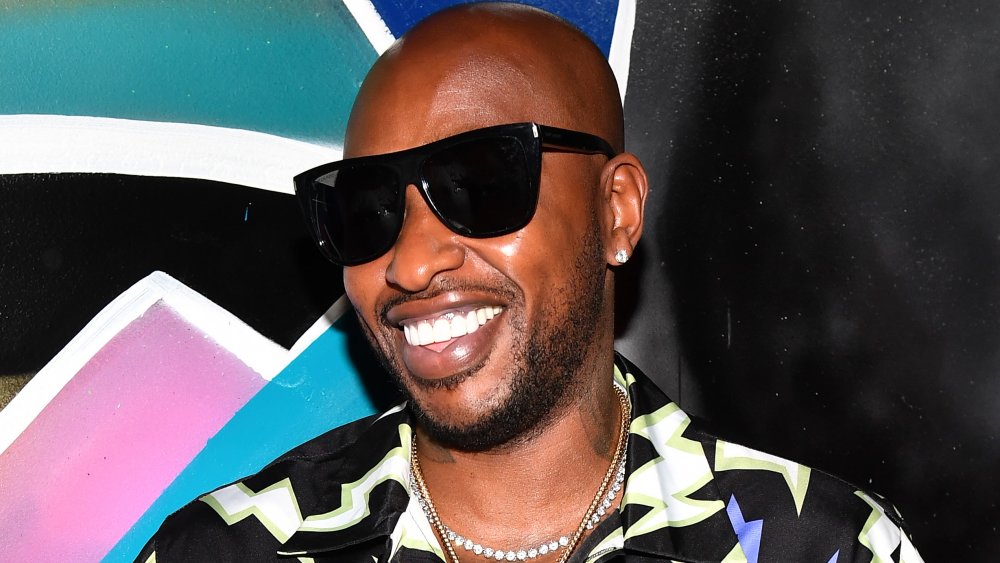 Paras Griffin/Getty Images
Over the years, Black Ink Crew fans have gotten front row seats to the drama that surrounds Ceaser Emanuel's love life. Prior to Ceaser firing the shop's brand manager, Miss Kitty, for her alleged fling with Black Ink Crew: Chicago star Ryan Henry, Ceaser was involved in a messy breakup with ex-fiancé Dutchess Lattimore. 
In one of the show's most memorable scenes, the tattoo shop owner proposed to Dutchess in Paris on the Love Lock Bridge in 2015. However, just one year later, the couple called it quits, ending their engagement, per Bossip. After some scandalous cheating allegations, the two tattoo artists decided to go their separate ways. While reliving his TV proposal in March 2020, Ceaser spoke openly about where his head was at that time. "I was in love love. Puppy love s**t," Ceaser said. "That's crazy now that I look back at it."
Ceaser Emanuel realizes how far he's come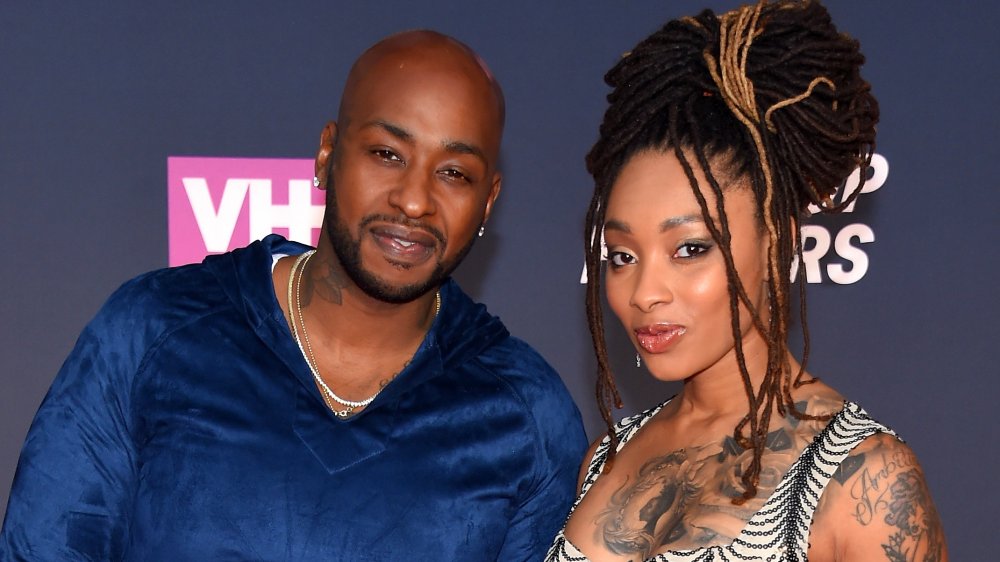 Michael Loccisano/Getty Images
In March 2020, while reliving his 2015 proposal on Black Ink Crew, Ceaser Emanuel expressed how thankful he is that his engagement with Dutchess Lattimore didn't work out and gave some advice to his younger self. "I used to really think that I wouldn't be able to make it without her," the reality star explained. "Boy, boy, boy, if I could only talk to the younger me. I would've told him 'run, run for the hills, jump off that d**n bridge.'"
In the VH1 clip, Ceaser laughed while watching Dutchess profess her love for him in a confessional. "Oh you young stupid dummy," he joked. "Bro, as soon as you leave her, you're good," he screamed later on in the video. Now that Ceaser and Dutchess' relationship is over, Ceaser is using what he learned from the experience to give advice to other men who might be in a similar situation. "Listen, to all you young guys out there that's thinking with your emotions before your brain, please use me as an example of what not to do," he declared. "That video made me realize how far I've come."