Why You Might Not See Cheryl Burke On Dancing With The Stars Anymore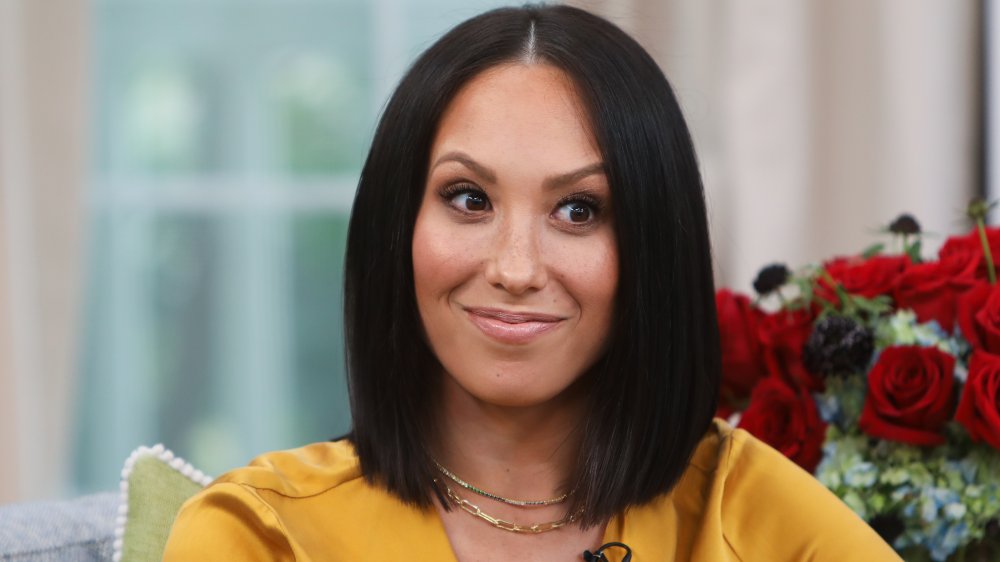 Paul Archuleta/Getty Images
Professional dancer Cheryl Burke is a fixture on Dancing With the Stars. Burke joined the show in Season 2 — and won. While partnered with 98 Degrees band member Drew Lachey, Burke breezed through the competition and won the coveted Mirror Ball trophy. Burke continued to dominate the show, winning the third season with retired NFL player Emmitt Smith at her side. 
Burke appeared on DWTS through Season 19, dancing with all kinds of celebrities, including Rick Fox, Rob Kardashian, Drew Carey, and more. After Season 19, though, Burke took a break, as her contract was up, according to CheatSheet. She returned for Season 23 before taking Season 24 off, too. Season 25 brought her back to the DWTS stage and the world of celebrity partners, and she's remained ever since. However, Burke opened up in October 2020 about considering retirement and possibly leaving her professional dance career behind to focus on other life goals. 
Say it ain't so! We can't possibly imagine Dancing With the Stars without her! But maybe we won't have to.

Cheryl Burke already has another job title in mind
Alberto E. Rodriguez/Getty Images
In October 2020, Cheryl Burke opened up to the Chicks in the Office podcast about some of the injuries she's experienced while dancing and how it's gotten harder as she's gotten older. "My hips don't lie, and I'm starting to get tendonitis. ... For a woman, as far as ballroom dancing competitively goes, normally in their 30s [they retire]," the 36-year-old noted. Retirement is something she has been considering for exactly that reason. Plus, she said she doesn't want her choreography to feel dated because of her age, either.
Burke, who is married to actor Matthew Lawrence, has also been very open about wanting to start a family, which could also be contributing to her desire to leave her full-time dancing job. She told Us Weekly in 2018 that she and Lawrence definitely want kids, but she doesn't want them to be dancers like her. "It's a lot of pressure, and they have to grow up way too fast. That's what I did. I don't want them to grow up fast — I want them to stay kids forever."
Even if she does end up retiring, though, she might not fully leave Dancing With the Stars behind. She also noted on the Chicks in the Office podcast that she's not opposed to becoming a judge on the show! "It would be really great for me just to use my mouth and not my body," she said. So everyone involved would still benefit from her decades of experience. That deserves a Perfect 10!