Why Cuomo Called Pfizer's COVID Vaccine Announcement 'Bad News'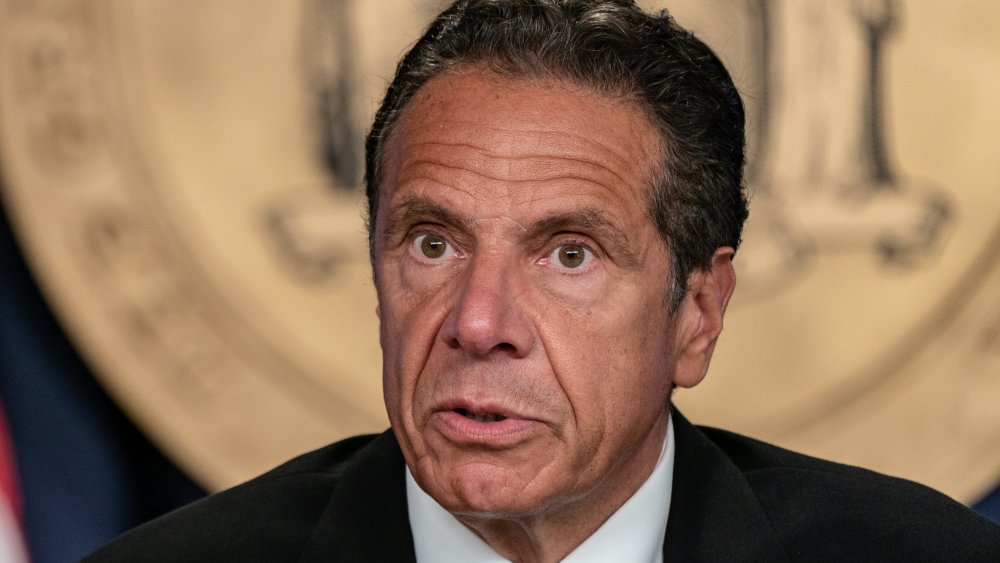 Jeenah Moon/Getty Images
On Nov. 9, 2020, Pfizer and BioNTech revealed that their vaccine was 90 percent effective at preventing COVID-19, according to preliminary data, as per CNN. "Today is a great day for science and humanity," the drug company's CEO, Albert Bourla, said in a statement, according to BusinessWire. "With today's news, we are a significant step closer to providing people around the world with a much-needed breakthrough to help bring an end to this global health crisis."
Pfizer's latest update doesn't mean the vaccine will be ready anytime soon, but it's still good news. However, New York Gov. Andrew Cuomo doesn't completely agree, calling the announcement "bad news" because he's concerned about it being distributed under the Trump administration. "The good news is the Pfizer tests look good and we'll have a vaccine shortly," he told George Stephanopoulos on Good Morning America. "The bad news is that it's about two months before Joe Biden takes over and that means this administration is going to be implementing a vaccine plan."
Keep scrolling to read Cuomo's full statement, including why he thinks the Trump administration's plan will be ineffective.
Cuomo believes Trump's vaccine plan is 'flawed'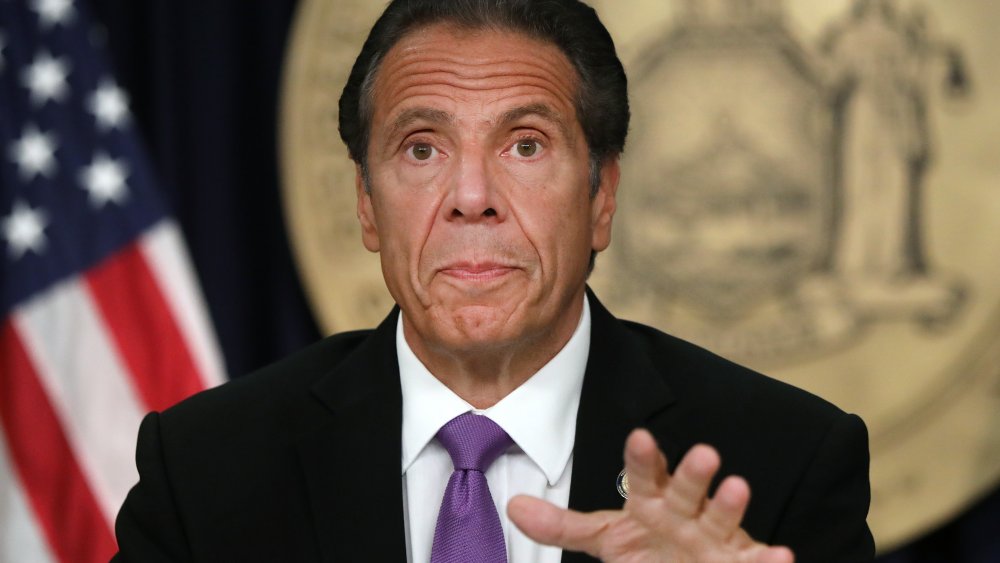 Spencer Platt/Getty Images
Gov. Andrew Cuomo said Pfizer's COVID-19 vaccine should not be rolled out until Donald Trump leaves the White House as he believes it will cause "damage" that President-elect Joe Biden will not be able to "undo." He told Good Morning America, "You have two months, and you can't let this vaccination go forward the way the Trump administration is designing it — because Biden can't undo it two months later." Cuomo explained, "We'll be in the midst of it. And I've been talking to governors across the nation about that. How can we shape the Trump administration vaccine plan to fix it or stop it before it does damage."
The New York governor also called the Trump administration's plan "flawed," adding, "I believe it learns nothing from the past. They're basically going to have the private providers do it, and that's going to leave out all sorts of communities that were left out the first time when COVID ravaged them." Cuomo continued,  "They're going to take this vaccine and they're going to go through the private mechanism. Through hospitals, through drug market chains, et cetera. That's going to be slow and that's going to bypass the communities that we call health care deserts."
All in all, Cuomo thinks the vaccine plan is better off in Biden's hands as he believes it's "the most ambitious undertaking since COVID began."