DWTS Fans Are Surprised This Celebrity Hasn't Been Eliminated Yet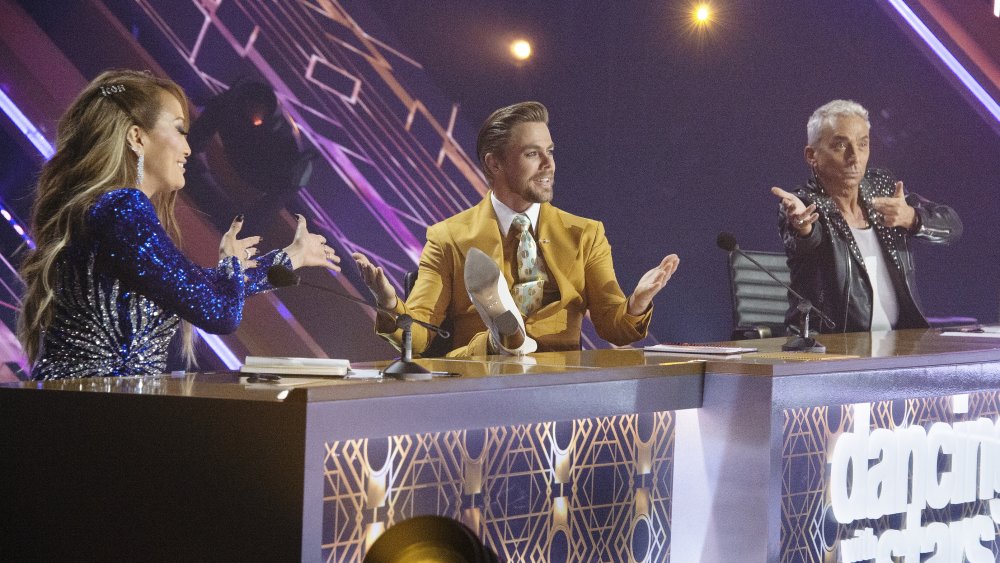 ABC/Eric McCandless
Part of the draw of Dancing with the Stars is not just getting to see your fave celebs learn how to tango and dance bachata, but also seeing them be... well, not very good at it. Sure, it's always great when someone blows viewers away with their footwork, but it's just as amusing seeing someone who normally looks so agile on a red carpet flub a little — even if it means they go home early. But one star on Season 29 of DWTS is not what fans would call a great dancer... but he has managed to stick around regardless, surprising even himself. 
By mid-November 2020, there were just a handful of dancing duos left going into Icons Night, as per Entertainment Weekly: AJ McLean and Cheryl Burke, Nelly and Daniella Karagach, Justina Machado and Sasha Farber, Skai Jackson and Alan Bersten, Nev Schulman and Jenna Johnson, Johnny Weir and Britt Stewart, and Kaitlyn Bristowe and Artem Chigvintsev. According to People, AJ and Cheryl were eliminated on the Nov. 9, 2020 episode, but they were by no means the only couple to mess up throughout the night. In fact, most fans were shocked that rapper Nelly had made it through the evening. Or even this far into the season. 
Fans think Nelly needs to go home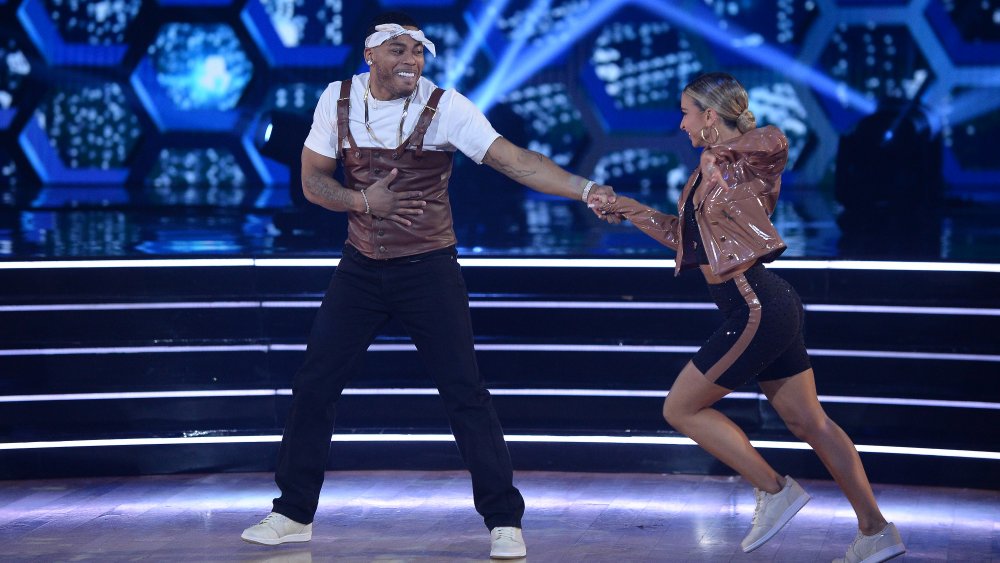 ABC/Eric McCandless
On Icons Night, Nelly danced to Tupac's "California Love," and while he did pull off a pretty killer flip, he messed up a few steps, as he is wont to do. Judge Carrie Ann Inaba said, "We aren't trying to make you professional dancers, we are trying to make you come to your own personal journey. You did miss some steps... not sure what happened there." The rapper did seem to know that he was sliding, and fans got in on the conversation on social media, posting memes with captions like, "NELLY??? WHO SAVED NELLY???" Another person wrote, "Nelly the clodhopper is tied for first place tonight. smh."
Other people were bummed that the judges seemingly picked faves, with one person adding, "Huge fan of Nelly but that dance didn't deserve scores better than Aj." Another added, "I wish the scoring could be consistent. Like Nelly got an 8 but Aj got a 7. When they both should have 6s." Some viewers felt like the judges and home viewers were too enamored with Nelly's athleticism and build to notice that he can't really dance, hence saving him for no good reason. Someone summed it up by tweeting, "let's be real none of us were looking at nelly's footwork."
Nelly is grateful to be learning something new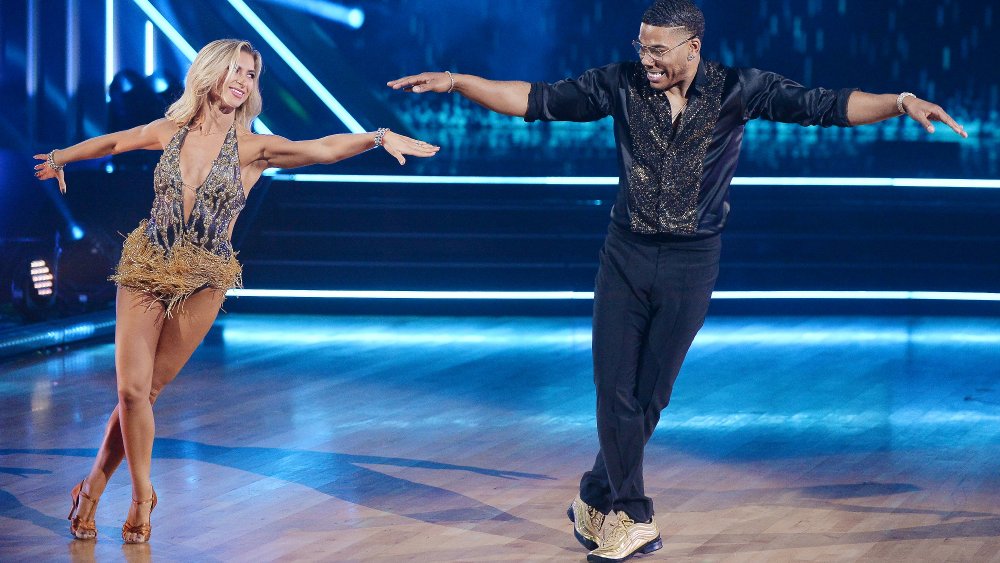 ABC/Eric McCandless
TBH, Nelly himself seems surprised that he's made it this far in his whole Dancing with the Stars "journey." At the very beginning of the season, he was already shocked at how much work it would take to learn dances week to week. The rapper told TV Insider, "I need all my dance hours in a week to learn one dance! It'll be interesting to see [how doing two goes]. The first dance I'm doing is a tough one in that it's a slow dance. Everything in a slow dance is measured. You can see all the movements. With the fast dances you can compensate by using all your energy. I'm grateful that I've made it as far as I have." 
However, as fans have noted, now is the time that Nelly should be eliminated. After all, it seems like the "Country Grammar" rapper will be "grateful" for all the time he's had on the show.