Who Teen Mom 2's Chris Lopez Blames For His Split With Kailyn Lowry
Chris Lopez's tumultuous relationship with Kailyn Lowry has been documented on Teen Mom 2. While so many of their ups and downs were captured on camera, the MTV couple decided to call it quits after welcoming two children together. Kailyn tearfully revealed their breakup while she was pregnant with their second child in an episode of the show airing in October 2020, In Touch Weekly reported.
"I think Isaac has picked up on some of the things that have gone on in my personal life because he's asked me about them," Kailyn shared. "There's a lot of things going on that I'm dealing with privately and trying to work through in counseling. I don't feel happy, I don't feel good, I don't feel like I'm being a good mom."
The 16 and Pregnant star touched on her off-and-on relationship with Chris that resulted in the births of their 3-year-old son Lux and 2-month-old Romello Creed. "I think I let certain people into my life knowing that they were toxic and I ignored a lot of red flags and I think I let them stay too long to the point where I lost myself," she claimed.
So, how does Chris feel about the split and who does he blame for the situation? Keep reading to find out.
A look at Kailyn Lowry's 'toxic' relationship with Chris Lopez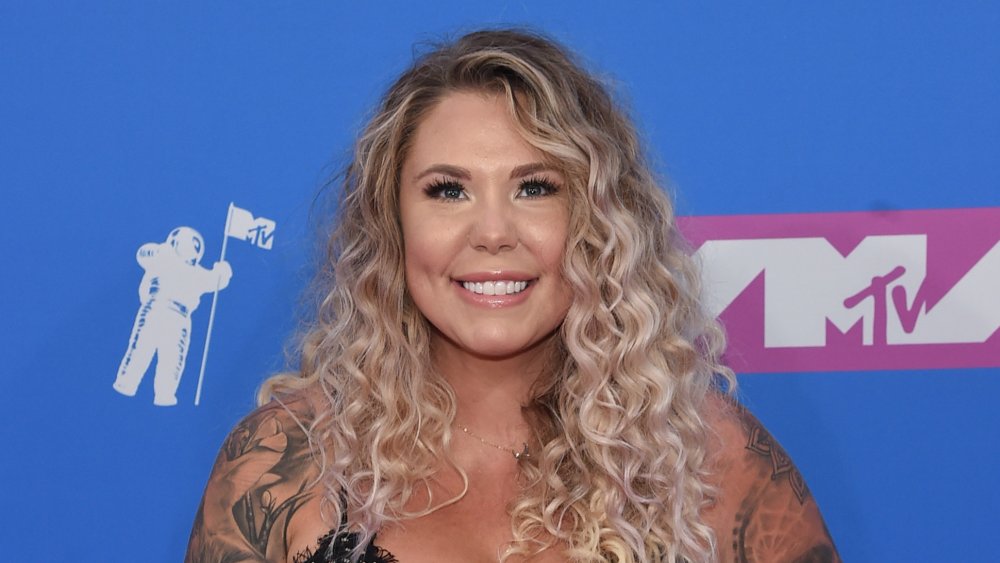 Jamie Mccarthy/Getty Images
By February 2020, Kailyn Lowry announced she was pregnant with her fourth child, her second with Chris Lopez. The news came after Kailyn filed a restraining order against Chris in October 2019, per Hollywood Gossip. She acknowledged this while speaking about their breakup on Teen Mom 2 in October 2020.
"I have not talked to Chris. I don't talk to him. He has been in and out of jail," the Coffee Convos podcast host shared in the episode. "I know that people have a ton of questions, they're wondering how I could have gone back to someone like that and I think there's a lot to be said that I haven't really talked about in a relationship where domestic violence is there and where it's just like really toxic." 
Shortly after the episode aired, Chris conducted a Q&A with fans on Instagram and took full responsibility for his and Kailyn's failed relationship (via In Touch). "I've honestly never like seeing her cry so of course it's not the best feeling but also I take full responsibility in what I have done in the past," Chris explained. "But all I can do is learn and grow from what has happened and hope to create a better future for me and my children. Eventually, we will be able to coparent peacefully seeing as though she has done with the others."
In September 2020, Kailyn was arrested for a domestic violence incident, where she was accused of punching Chris. Kailyn reportedly claimed to police that the "dispute never became physical."
If you or someone you know is dealing with domestic abuse, you can call the National Domestic Violence Hotline at 1−800−799−7233 or TTY 1−800−787−3224. You can also find more information, resources, and support at www.thehotline.org.