Why Kaitlyn Bristowe Thinks Clare Crawley And Dale Moss Will Actually Last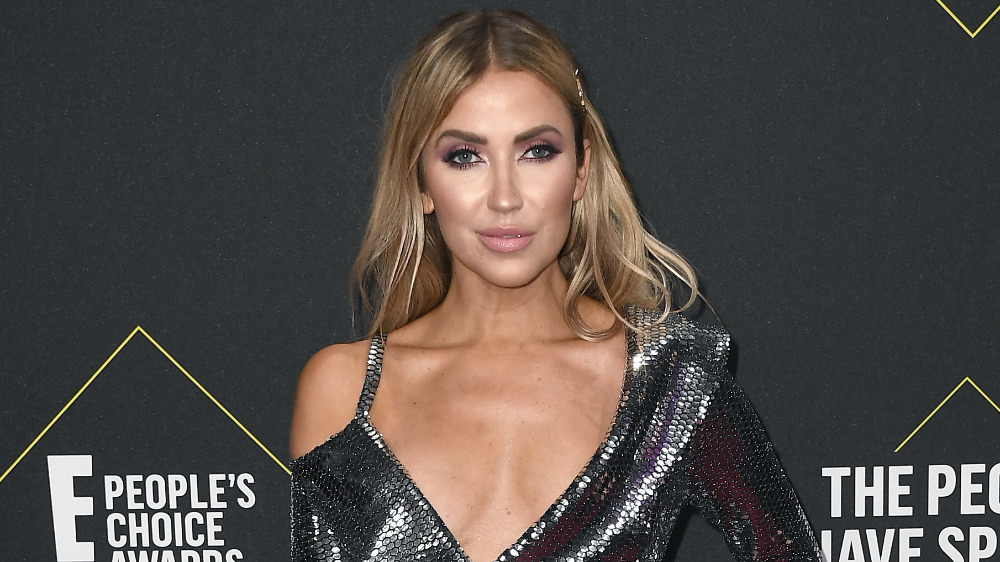 Frazer Harrison/Getty Images
It was the least-surprising ending in The Bachelorette history when Clare Crawley officially dumped the other guys from her season so she could solely pursue Dale Moss. After some encouragement from Chris Harrison, Dale dropped to one knee and proposed, just as the widely reported spoilers had indicated. Now, Clare's reign as the lead is over and Tayshia Adams is the new star of The Bachelorette.
Even though this show is supposed to be about finding love, it doesn't always work out for the final couple. In fact, it's more of a rarity when they do actually stay together. This time around, Clare didn't even make it to the halfway point of her season. Apparently, she only filmed at the La Quinta Resort for 12 days before moving on from the reality show, per Cosmopolitan. Despite the odds that are stacked against the seemingly happy couple, Bachelorette alum Kaitlyn Bristowe thinks they have a shot at going the distance.
The Canadian native told Entertainment Tonight, "I think they have a better chance than a lot of other Bachelor couples, because they get to have this foundation of such true love that they didn't go through the rest of the show." Kaitlyn explained, "She didn't have to go through all these other relationships with guys to finally pick him at the end. She was like, 'No, I know what I want and it's you.' And that is [a] better foundation to start on than most couples who come off the show."
Kaitlyn Bristowe says Clare Crawley and Dale Moss 'have a much stronger foundation' than other Bachelor couples
After watching Clare Crawley choose Dale Moss on The Bachelorette, Kaitlyn Bristowe told Us Weekly, "I think they have a chance and I'm really rooting for them." The Bachelor Nation fan favorite said that Clare is "so happy," remarking, "it's really cool to know that she kind of broke the rules which, we all know I'm a rule breaker and did it for love."
In addition to watching the show, Kaitlyn also has some personal insight on Clare, revealing, "We've talked a few days now in a row because she's like, 'I can't wait for you guys to meet him!'" The Dancing With the Stars contestant said Clare is "so good, oh my gosh." She believes that Clare and Dale Moss have a "much stronger foundation" leaving the show when they did because they didn't have to work through "her dating all of these men and then picking him at the end."
Kaitlyn told Life & Style that Clare and Dale's early departure from the show actually put them in a "good position" to become a lasting couple. Kaitlyn elaborated, "I think they're in a good position because you don't have to go through watching the show back and dealing with taking all the relationships as far as they can." Instead of processing other connections Clare might have formed if she stuck around, "they [got] to dip out early and be in love."
Kaitlyn Bristowe says Shawn Booth couldn't get past the show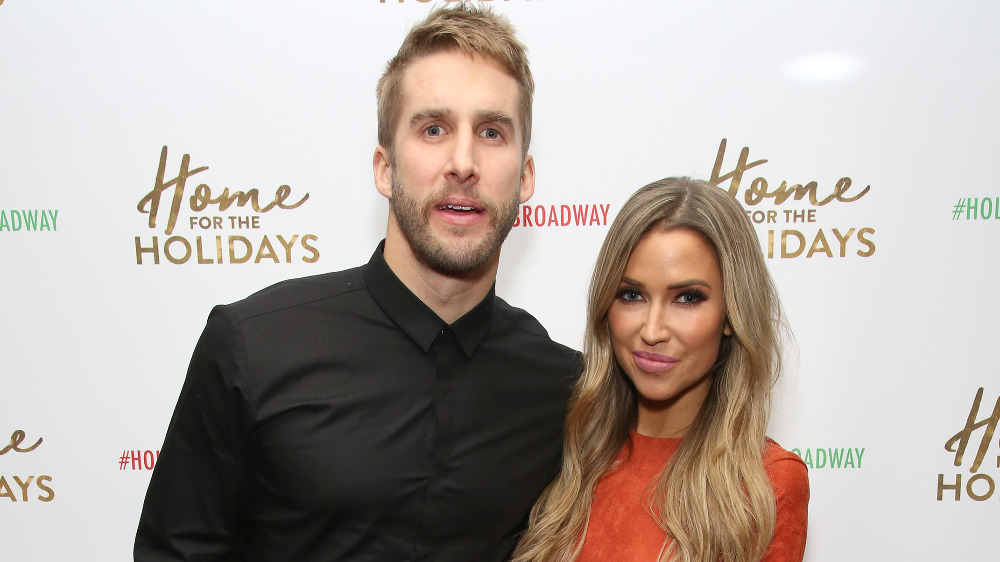 Walter Mcbride/Getty Images
It makes sense that Kaitlyn Bristowe thinks it's an advantage that Clare Crawley and Dale Moss left The Bachelorette without her forming close connections with other guys. After all, she has said several times that Shawn Booth, her final rose recipient, couldn't get past the connection she formed with Nick Viall on their season. On the LadyGang podcast, Kaitlyn shared, "I just think the show was too hard for someone to get over," according to Refinery29.
She also discussed this with Nick himself when she appeared on his podcast Viall Files in November 2019. Kaitlyn told Nick, "At the end of the day, you have a choice and I chose him and he chose me and then he chose to focus on you." And that wasn't just right after the show or while it was airing — Kaitlyn claimed that it was a "lingering thing in the relationship."
"It was so unfortunate because I think he really wanted to let it go. And he tried, he really tried," Kaitlyn told Nick. She said Shawn was "really damaged by the show" and that he never "felt like a winner from it, like he won to have gotten me."  If anyone understands why an early exit was best for Clare and Dale, it's Kaitlyn. And, everything works out how it's meant to be. Kaitlyn is with Jason Tartick now. And, hopefully, Clare and Dale will be able to make their romance work.