90 Day Fiance: Who Are Jovi And Yara?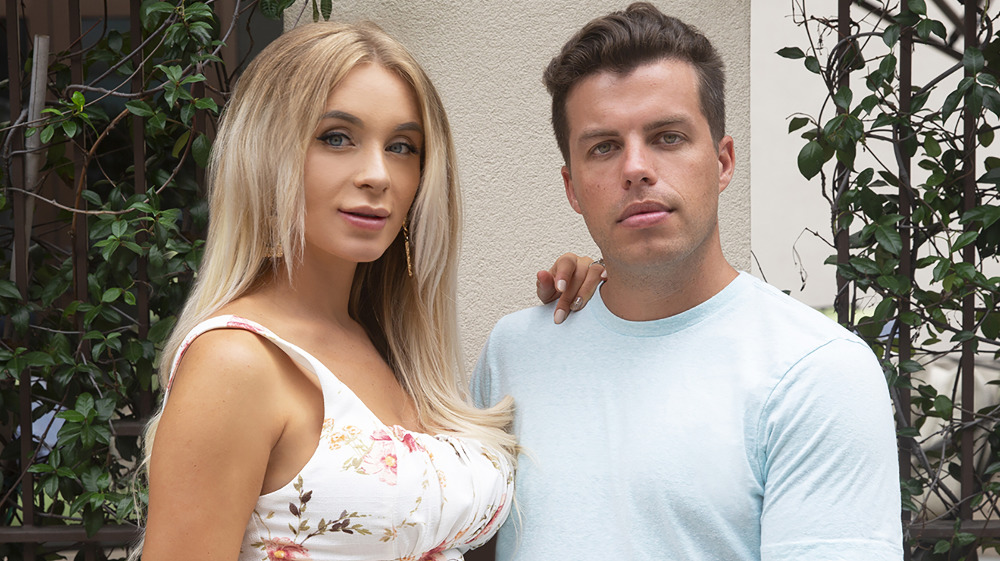 Courtesy of TLC
Christmas is coming early this year for TLC fans in the form of 90 Day Fiancé Season 8! Viewers will get to meet a new batch of couples who will be featured along with three familiar couples — Natalie and Mike, Rebecca and Zied, and Hazel and Tarik. 90 Day Fiancé has become a ratings juggernaut for TLC and has spawned numerous spinoffs, including 90 Day Fiancé: Happily Ever After, 90 Day Fiancé: The Other Way, 90 Day Fiance: Pillow Talk, and others.
If you are not familiar with the premise of the show, it is pretty straightforward. Once a couple obtains a K-1 visa, the fiancé or fiancée of a United States citizen can enter the country. The visa's primary requirement is that the couple marry within 90 days of entering the U.S., or the foreigner must head back home. According to a TLC press release, Jovi, 29, and Yara, 25, will be one of the new couples featured on Season 8 of 90 Day Fiancé. Fans of the show will be familiar with how Jovi and Yara met — via a dating app while on vacation — however, what happened after they got together is tragically unique. Keep reading to learn more about Jovi and Yara's relationship.
Will 90 Day Fiance's Jovi be able to give up his bachelor ways for Yara?
90 Day Fiancé Season 8's Jovi, who is from Louisiana, met his foreign fiancée Yara, who is Ukrainian, while traveling solo via a dating app. Per a TLC press release, Jovi wasn't looking for a relationship, but a hookup. That said, the two clicked due to their instant connection, and the couple ended up traveling together for six months. Shortly after that, Yara found out she was pregnant, so Jovi proposed and they filed for the K-1 Visa. 
Things took a tragic turn for the couple, however, as Yara suffered a miscarriage. But, in the aftermath, the couple's feelings for one another strengthened, as did their commitment. The lovebirds decided to continue moving forward with the K-1 visa process, but some obstacles might stand in the way of their happiness. Jovi's friends and family have serious doubts about him giving up his bachelor ways, while his mother worries that it may be difficult for Yara to fit in with his wild outdoor lifestyle. (We can't wait to find out what that means...) Will they become fan favorites? Will Jovi's mother's worries be put to rest? Season 8 of 90 Day Fiancé, which debuts on Sunday, Dec. 6 at 8 p.m. ET on TLC, holds all of the answers.