Blackpink Is Now The Most Popular Band In The World. Here's Why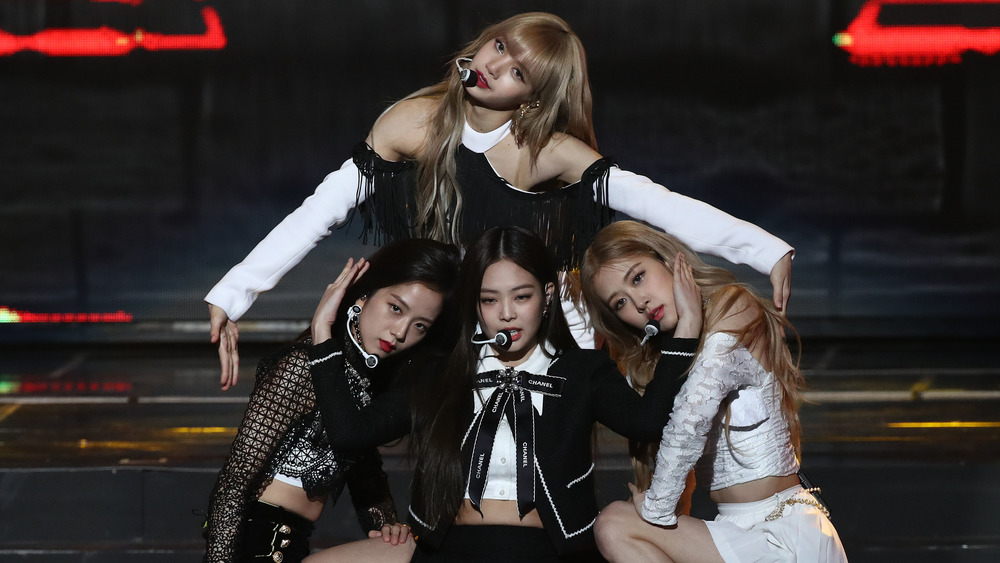 Chung Sung-jun/Getty Images
In 2019, whether you knew it or not, a battle between two bands was bubbling. No, it wasn't some kind of garage band rivalry: Instead, it was between two of the biggest musical outfits in the entire world, K-pop groups BTS and Blackpink. 
While this competition between both groups wasn't necessarily based on any sort of actual, real-life contention, per se, it had ardent followers of music trends and statisticians enthralled. Unlike any of the of pop music rivalries of yore (see: *NSYNC versus the Backstreet Boys), it all boiled down to measuring popularity by the metrics of the internet age, through counting downloads and streams. And according to Bloomberg, it looks like we can finally declare a winner: Blackpink.
According to Bloomberg's monthly Pop Star Power Rankings — a tracker which measures the success of musicians based on criteria like ticket sales, album sales, Spotify streams, and YouTube hits — November 2020 marks the first time Blackpink has ranked number one overall on their chart. Still, the question remains: What accounts for Blackpink's world domination? Read on after the jump to find out how, according to the numbers, Blackpink has become the most popular band in the world.
Blackpink's YouTube videos are racking up the views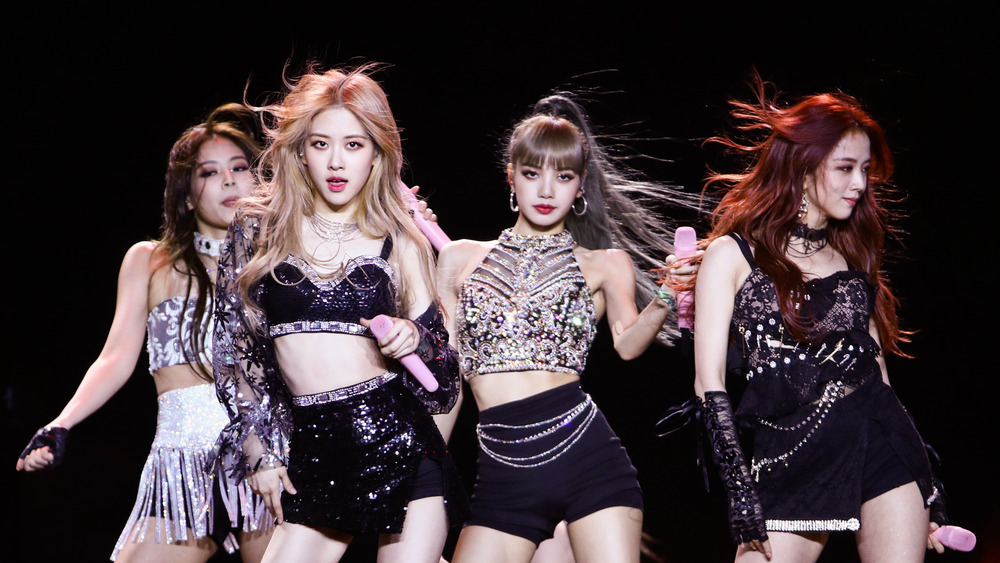 Rich Fury/Getty Images
According to Bloomberg's November 2020 edition of their monthly Pop Star Power Rankings Tracker, the numbers and metrics backing the assertion that Blackpink is currently the most popular band in the world seems to hold water. As the tracker notes, the female-fronted K-pop phenom garnered one billion views on YouTube in October 2020, as well as 319.1 million streams on the music platform Spotify, making them the second most listened to musical act on the streaming service during that same four week period.
In a November 2020 interview with Bloomberg, Spotify's co-head of music Jeremy Erlich was adamant about how Blackpink's success on the streaming platform's charts is largely due to a globalization of music. 
"Put aside the fact that I couldn't understand half of it, the visuals are incredible, the girls are stars, the music is good and it's catchy," recounted Erlich, describing his first encounter with Blackpink's music. "Language doesn't seem to be a barrier in today's world. K-Pop has really broken into mainstream culture." (And considering that collectively, Blackpink members Jisoon, Jennie, Lisa, and Rosé speak English, Japanese, Thai, Korean, and Mandarin fluently only seems to bolster Erlich's point.)
But while Blackpink might currently reign as the most popular music group in the world, per Bloomberg, there's no telling how long their rule might actually last. 
Will Blackpink stay the most popular group in the world?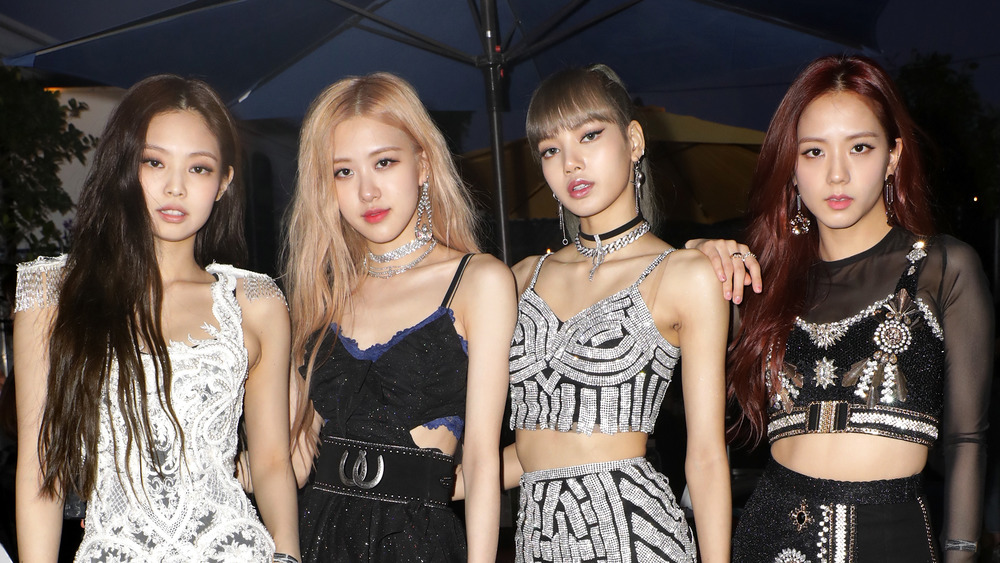 Roger Kisby/Getty Images
As Bloomberg noted in a November 2020 explainer of that month's iteration of the media outlet's Pop Star Power Rankings tracker, the metrics they use to determine which musical act is considered the most popular one worldwide aren't necessarily as clear-cut as they seem. The media outlet noted, for instance, that while Blackpink was determined to be the most popular group in the world (with hip-hop artist Pop Smoke securing second place and rapper Cardi B placing at third), their latest album, September 2020's fittingly titled The Album, still failed to chart at number one in the U.S., one of pop music's most popular markets. 
In addition to this, Blackpink still has to contend with fellow K-pop sensation BTS, which publications like Forbes projected would ultimately beat out Blackpink in sales and streams in 2020. Though Forbes later reported an addendum to these initial projections in September 2020 after the all-girl quartet became the first K-pop group to secure top 40 hits in the U.K., another major market for the genre, it appears that who will ultimately win out between the two in 2020 is still anyone's game.