How Old Is Million Dollar Listing's Steve Gold And Does He Have A Girlfriend?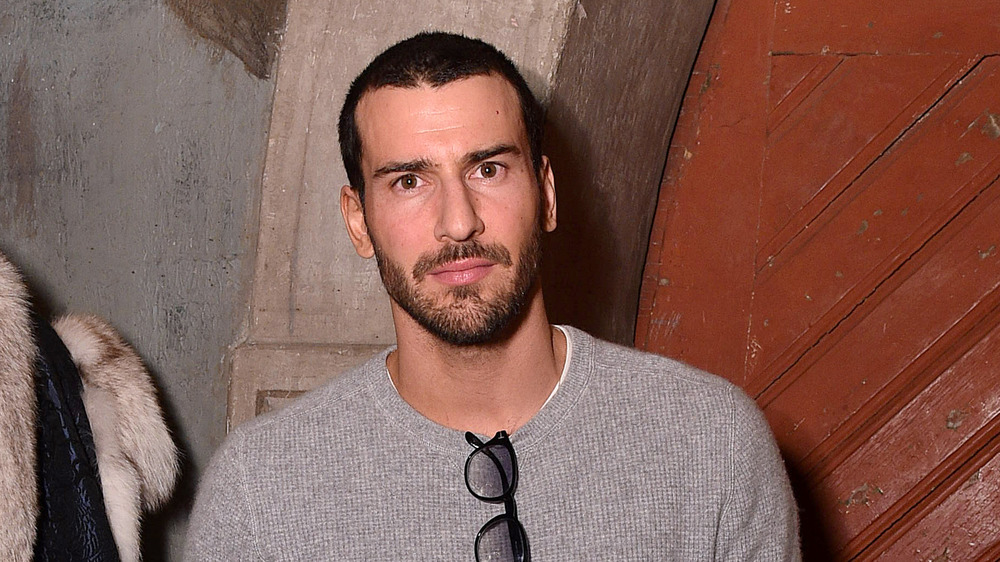 Bryan Bedder/Getty Images
Bravo fans said hello to a new real estate agent, Steve Gold, when the sixth season of Million Dollar Listing New York debuted in May 2017. Steve was added to the cast following the departure of fan-favorite Luis Ortiz. The model-turned-real estate agent heads up The Gold Group, part of the Corcoran Group in New York City. When Steve isn't wheeling and dealing, he loves spending time with his dog Pablo, who he adopted from a high-kill shelter in Georgia in 2017. 
On the reality series, we got a glimpse of Steve's dating life and an ex-girlfriend, but he was still on a quest to find the love of his life. In a June 2018 interview with Us Weekly, Steve revealed that his perfect woman must be an animal lover and someone who enjoys spending time in the bedroom. He told the outlet, "[I want] someone that you connect with on an emotional level. That shares similar values. Likes dogs. Helps me be a better person. I help them be a better person. That I'm physically attracted to and want to have sex with all the time. That's it." Well, alright.
Steve pretty much laid it all out there. It seems that he finally found a woman who ticked all of those boxes, whom he met on a flight to London in August 2018. Keep scrolling to learn more about Steve's girlfriend.
'Million Dollar Listing's Steve Gold's girlfriend speaks five languages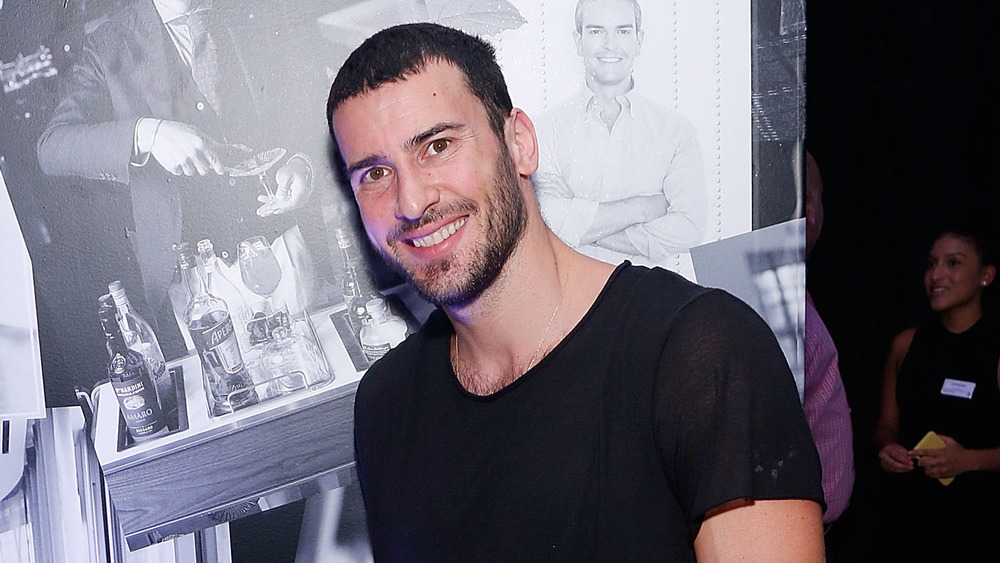 Lars Niki/Getty Images
For Steve Gold and Luiza Gawlowska, "it was interest at first sight," as the real estate agent revealed to Us Weekly. "I think love at first sight is lust at first sight. It was definitely that, but there's so much more than just how someone looks, I think, when it comes to finding a partner for life, he said." At age 35, Steve — born on March 1, 1985 — is eight years older than Luiza, who was born in Poland, but grew up in London.
View this post on Instagram
Million Dollar Listing New York fans were introduced to Luiza in Season 8 of the show. During the fourth episode, per Heavy, Steve revealed a few details about his new lady. The Polish beauty worked as an art consultant, speaks five languages, and is a "master chess player." Prior to the eighth season airing of Million Dollar Listing New York, Steve Gold revealed some major news — he and Luiza are parents!
Steve Gold surprised fans with his baby news
Steve Gold dropped the shocking baby news in an Instagram post on June 7, 2020, announcing the birth of daughter Rose Gold. OMG, how cute is that name!?! He captioned the post, "Wow. Words cannot begin to express this feeling. This morning, we welcomed our daughter Rose Gold into the world and I can't stop staring at her beautiful little face (and feet)! ... I can't wait for all the adventures and memories we are going to make. Welcome to the world Baby Rose. We love you so much!"
As Andy Cohen stated on Watch What Happens Live, fans were shocked because they weren't even aware that he'd been dating someone. Steve also kept the baby news a secret from his fellow MDLNY agents Fredrik Eklund and Ryan Serhant. "He surprised us," Ryan told Page Six in August 2020, adding that Steve shared the news at a housewarming party for his new apartment. "He introduced us to his girlfriend for the first time, and she turns around and she's super pregnant."
A few months after the birth of his daughter Rose, Steve is on top of the world. "I've never been happier," he told Entertainment Tonight. "Everything is as it should be, and now we're two months in. I mean, the baby's doing great. We're doing great. It's, like, a whole new life. Something I always wanted and now I get to experience it. It's incredible." It sounds as if Steve, Luiza, and Rose are enjoying a perfect life.