Why You Never Saw Cameran Eubanks' Husband On Southern Charm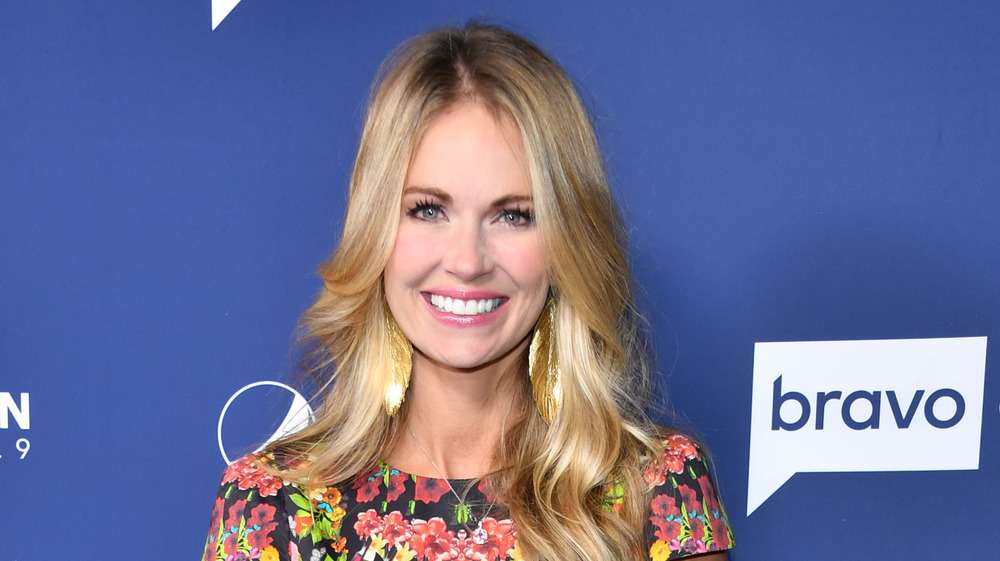 Dimitrios Kambouris/Getty Images
Southern Charm's golden girl, Cameran Eubanks, shocked many fans when she announced in May 2020 that she would not for Season 7. Around that time, rumors spread like wildfire that Cameran's husband — anesthesiologist Jason Wimberly — had engaged in an extramarital affair with a hairdresser in Charleston.
The Southern Charm alum took to Instagram to announce the devastating blow. "I was going to make a kind statement about why I decided to leave the show tomorrow," Cameran wrote in the Instagram post. "However, it has come to my attention that insidious rumors are now spreading and fake articles are being written ... some of which pertain to my marriage." She noted that although the rumors were "upsetting," they weren't necessarily shocking as "this is what reality television has come to nowadays and a large reason why I kept my marriage off air." (BTW, the hairdresser in question also denied the rumors).
But what else did the former Southern Charmer have to say about her dramatic exit? And why exactly were Jason and the couple's daughter, Palmer, rarely featured on the reality series? Keep reading after the jump to find out!
Cameran Eubanks wants to protect her family
According to Cameran Eubanks, her decision to keep her husband and daughter off the show was simple: Some things are just too sacred. During the now-famous Instagram post in which she announced her departure from the hit reality series, Southern Charm, Cameran had this to say about protecting her loved ones. "You must protect what is sacred to you. Some things aren't worth a big paycheck," Cameran explained. "What upsets me the most is that my husband, who is the most sincere and faithful human I know is being falsely dragged into this. It disgusts me," she added.
She went on to sing her husband's praises. "He always supported me filming the show even though he wanted no part of the spotlight," she penned. "I can't get too upset though because this is what you sign up for when you put your life on reality TV ... and why I'm getting out of it now." She wrapped up the post by alluding that the rumor may have been manufactured all for the sake of reality television, saying, "Drama is needed to stay relevant on reality television and sadly false rumors about other are sometimes created. Make of that what you will and consider the source." The mom also noted to Entertainment Tonight in 2019 that Jason is a "very private, very quiet person," so we can't imagine he loved this extra drama.
That all said, we wish Cameran and her family all of the best!