Why Lady A Dropped Out Of The CMA Awards At The Last Minute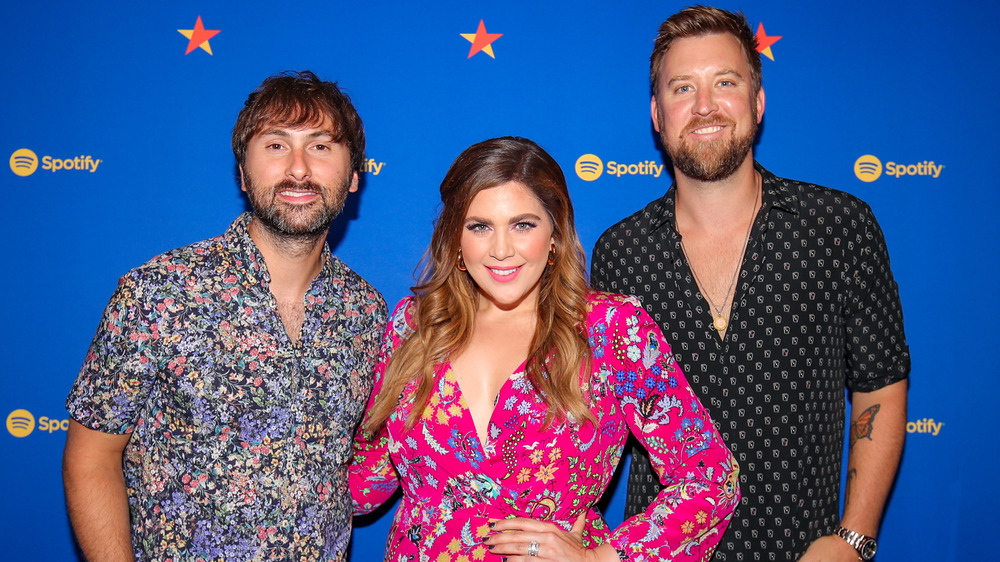 Brett Carlsen/Getty Images
It's safe to say that the ongoing coronavirus pandemic, which first hit American shores in early 2020, has radically changed the lives of many. The same is true for many of the hallmarks of American culture — even award ceremonies — which includes the entertainers and celebrities who attend and perform at them.
Unfortunately, it looks like this trend is one that will continue for the foreseeable future, and the virus has even affected the 2020 Country Music Association Awards. As of this writing, three musical acts have dropped out of performing at the CMAs due to COVID-19-related issues, per Variety. And the latest country music outfit to pull out of the CMAs is none other than Lady A, formerly known as Lady Antebellum, because of the same set of circumstances.
So what exactly happened? Have the members of Lady A — which consist of Hillary Scott, David Haywood, and Charles Kelley — tested positive for COVID-19? Read on to find out.
The truth about Lady A's COVID-19 scare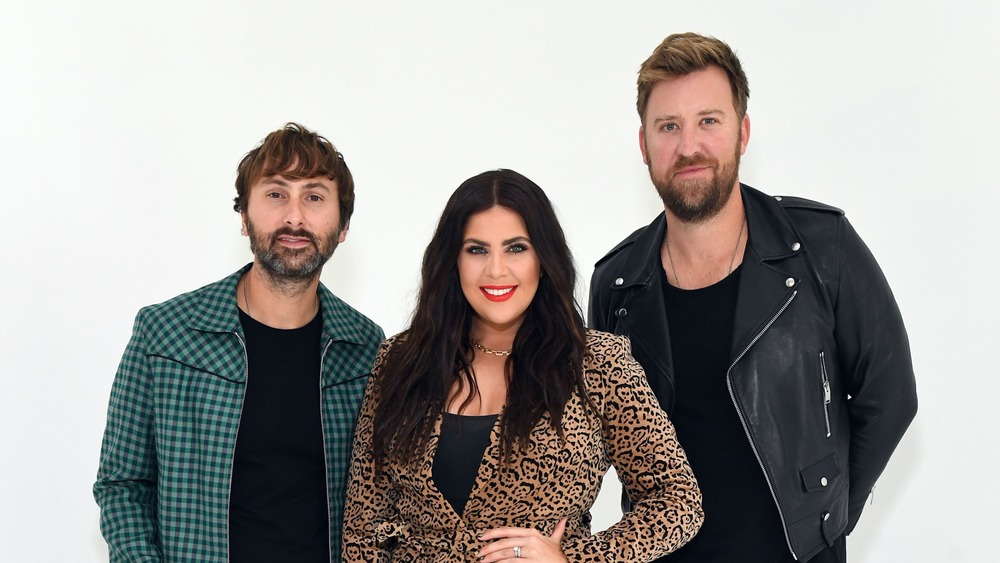 Kevin Mazur/Getty Images
As Lady A noted on Twitter, none of its members have tested positive for coronavirus as of this writing — but due to safety precautions and the fact that an unnamed family member has tested positive for COVID-19, they decided to play it safe.
"Sadly, one of our immediate family members has just tested positive for COVID-19 this week," members of the group tweeted from their Twitter account on Nov. 11, 2020, only one hour before the start of the 2020 CMAs. "So far, the three of us continue to test negative, and out of caution and love for everyone involved with the CMAs, we've decided to stay home from the awards tonight," they added, before urging viewers to "stay safe out there." 
Although their decision to skip performing at the 2020 CMAs might have been a disappointment to many, it's far from the most controversial move the band has recently made. In June 2020, Lady A, which had previously performed under the name Lady Antebellum since 2006, decided on a name change in an attempt to show solidarity with the Black Lives Matter movement after admitting that the word "antebellum" carried negative, pro-Confederacy connotations. Their new name came under scrutiny when it got discovered the name was already in use and that the original Lady A is a Black blues singer who refused to grant them permission for the copyright.