Why Rascal Flatts Just Dropped Out Of The CMA Awards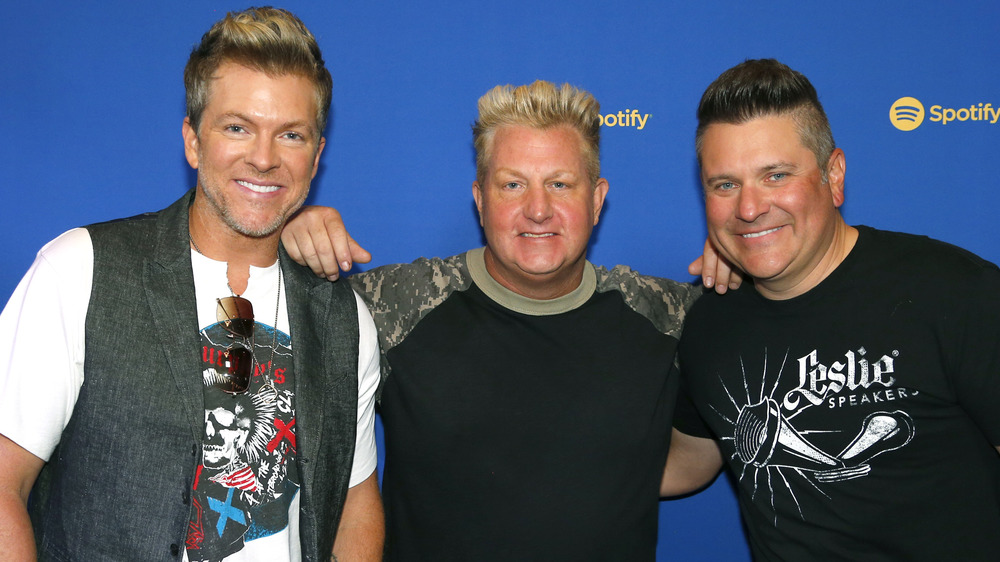 Frederick Breedon/Getty Images
The coronavirus has struck again. Not long after the start of the 54th annual CMA Awards, Rascal Flatts shared some sad news. The band dropped out of a scheduled performance at the award show because one of them tested positive for COVID-19.
"Hey Y'all, we wanted to let you guys know that we have received a positive COVID test within the band," Rascal Flatts tweeted on Nov. 11, 2020. "As much as we were looking forward to performing at the CMA Awards tonight, we will no longer be attending in the interest of everyone's safety. We miss y'all and stay safe!"
The band didn't share which of its three members — Gary LeVox, Jay DeMarcus, or Joe Don Rooney — had tested positive for the virus. But, as the hosts and other musicians stressed during the award ceremony's pre-show, there were multiple positive COVID tests for those who participated in the event. And as much as fans will miss seeing the band live, it's good that the test caught the virus before it could have spread to someone else at the ceremony.
Rascal Flatts isn't the only group to drop out of the CMA Awards because of COVID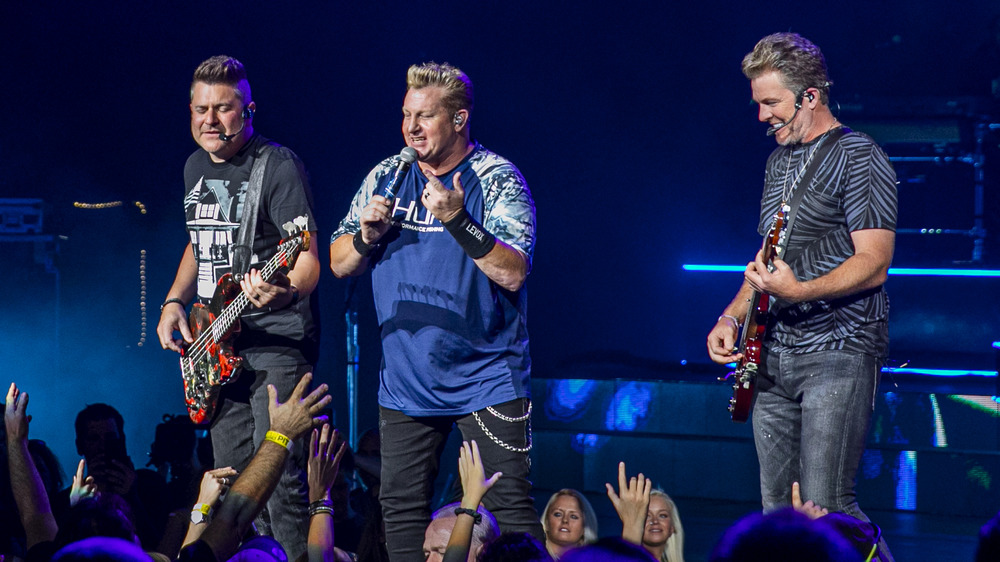 Scott Legato/Getty Images
Shortly before Rascal Flatts revealed that a band member had tested positive for COVID-19, Lady A tweeted that an "immediate family member" had tested positive for the virus. Though the group members tested negative, they also backed out of the event, where they were scheduled to perform with co-host Darius Rucker.
And before that, Florida Georgia Line's Tyler Hubbard tested positive for COVID-19, as did Lee Brice. While it's great to know that these cases were caught before the musicians showed up at the award show, it raises the question of whether hosting an in-person award ceremony in the middle of a pandemic was a good idea in the first place. For all of the talk about how safe the award show is, the fact that so many performers have dropped out because of the virus makes you wonder whether it was worth it. (There's a reason Twitter users are calling it the "Covid Music Awards.") While fans hope Rascal Flatts, Lee Brice, Tyler Hubbard, and Lady A's family member will make a quick recovery, the news is a stark reminder that the pandemic is still very real.