Reba's COVID-19 Joke At The CMAs That Had The Internet Buzzing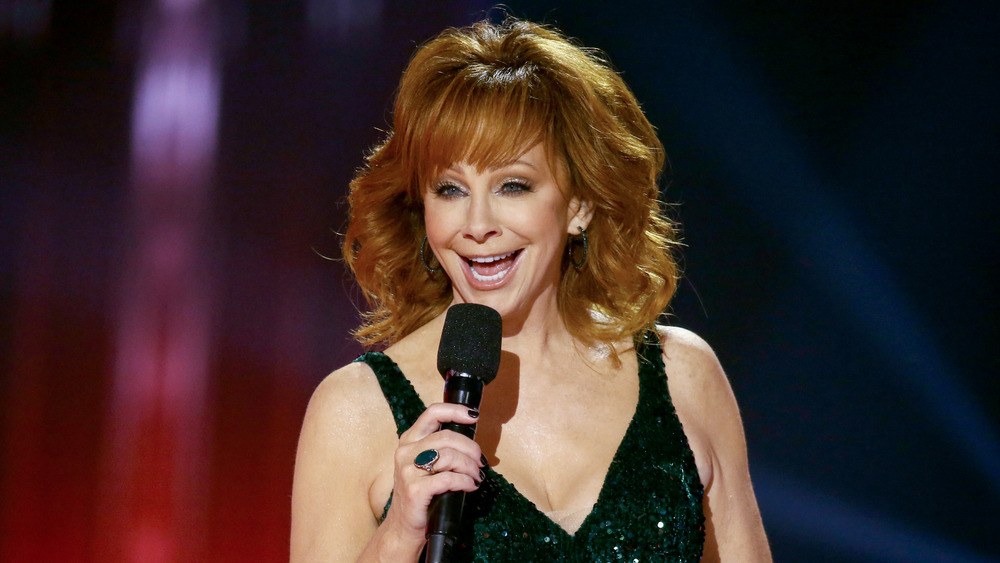 Terry Wyatt/Getty Images
Everything in 2020 has been a little different than usual, thanks to COVID-19, and award shows, in particular, have been vastly different from years past. A few of the 2020 award shows were held without an audience, whereas some had small and controlled crowds. At the 2020 Country Music Awards on Nov. 11, 2020, which saw some attendees drop out due to COVID-19 concerns, there was a tiny crowd of talent in attendance.
And the thing with COVID-19 is that it's not a laughing matter — but that didn't stop co-host Reba McEntire from making a joke about the virus. Here's what happened: When CMAs McEntire was introducing singer Jimmie Allen, she paused to cough to the side. When she turned back to her microphone, she commented on how now isn't the best time to be coughing. 
The lighthearted comment gave some viewers a laugh — keep scrolling to see what they had to say.
Some fans liked Reba McEntire's joke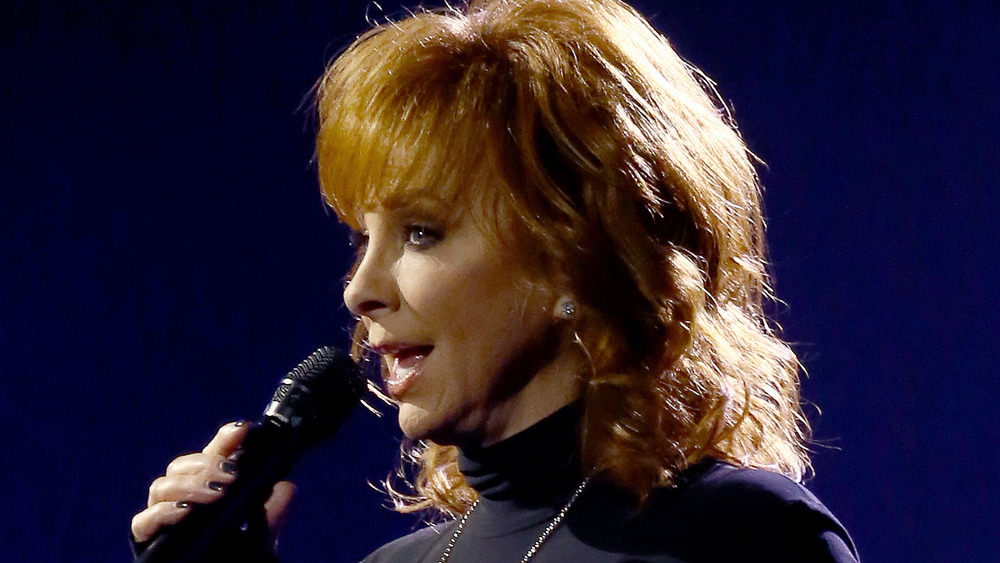 Terry Wyatt/Getty Images
It was the cough heard 'round the world. Okay, so it was more like the cough heard 'round the Country Music Awards, but close enough. When Reba McEntire coughed and made a joke about poor timing because of COVID-19, Twitter started typing their support for her humor.
One person shared her love of McEntire after the joke — in all caps, no less — while another called her a "consummate entertainer" for her ability to turn the cough into a joke without sounding callous. There were tons of other comments in the same vein, like this person who said, "Lololol @reba is the only person on the planet that can cough right now and make you smile still." And the fanfare didn't stop there. Some people leaned into her joke, like this viewer who shared a GIF of someone seemingly spraying disinfectant in reaction. However, some might argue that the bit wasn't so funny, considering many musical acts dropped out of the CMAs due to getting COVID-19. And of course, it might not have sat well with the countless people who lost loved ones to the virus.
Either way, McEntire's impromptu humor seemed to go over well with many fans.