The Real Reason Florida Georgia Line Isn't Performing At The CMA Awards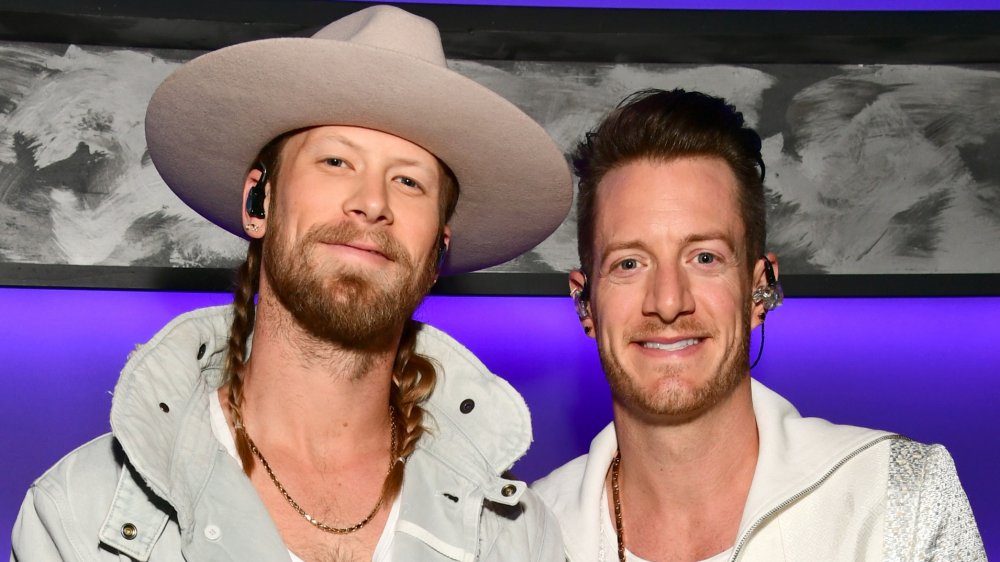 Emma Mcintyre/ama2017/Getty Images
Looks like "Country's biggest night" just got a little bit smaller. According to Rolling Stone, Florida Georgia Line has pulled out of the 2020 CMA Awards, which will broadcast live from Nashville, Tenn. on Nov. 11, 2020, due to band member Tyler Hubbard (pictured right) testing positive for the coronavirus. 
Hubbard shared the news on Instagram two days ahead of the show, writing, "Some of y'all guessed it..... Got the Rona. Asymptomatic. Quarantining on bus. Miss my family. Writing songs. Thankful." Clearly, the musician, who represents the "Georgia" half of the band, was excited for the country music awards show. Earlier, he quizzed his Instagram followers with a photo of his bus, asking them to guess what it was for (Hint: the CMAs). Making matters more of a bummer? The singer got injured before the ACMs, preventing him from performing at the event.
Despite this disappointment, the 2020 CMA Awards are still looking mighty promising. Hosted by Darius Rucker and Reba McEntire, the show will include performances from Luke Combs, Miranda Lambert, Maren Morris, and more. It's sure to be an amazing night for country music fans, but with one fewer act. Florida Georgia Line is known for hits like "Cruise," "H.O.L.Y.," and "Simple." According to Just Jared, the group, comprised of Hubbard and Florida's Brian Kelley, were scheduled to perform their song, "Long Live." 
So how are musicians and fans reacting to Tyler Hubbard's news? We reveal the reactions, as well as the CMA's take, below.
Tyler Hubbard receives an outpouring of support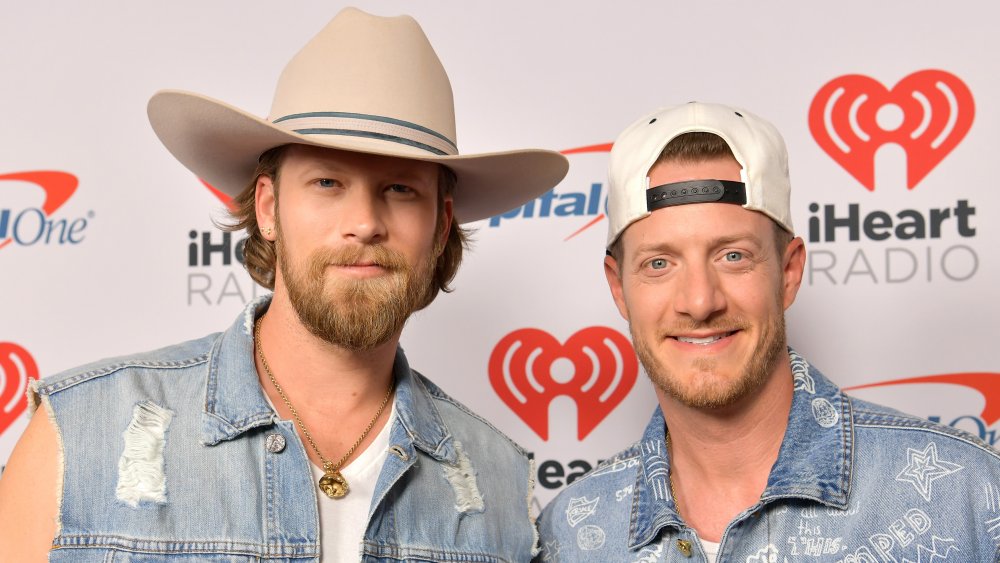 Danny Matson/Getty Images
How has the internet reacted to Tyler Hubbard and Florida Georgia Line's withdrawal from the 2020 CMA Awards? The outpouring of sympathy came quickly! "Get better buddy," commented the group, Little Big Town. "Glad you are feeling ok and I'm currently taking up a collection plate to send Hayley on a solo vacation after your quarantine," wrote Cassie Kelley, wife of Lady A's Charles Kelley.
As it turns out, Hubbard is the second scheduled CMA Awards performer to test positive for the virus recently and drop out of the show, according to Rolling Stone. Singer Lee Brice also received a COVID-19 diagnosis and was set to perform a duet with Carly Pearce, which will no longer happen either. "As you may have heard, unfortunately Lee Brice and Tyler Hubbard both tested positive for COVID-19 and are unable to join us for the CMA Awards on Wednesday night," the CMAs wrote in a statement, per USA Today. "Although this is incredibly disappointing...it does reassure us that our protocols are working. Our process enabled us to manage each situation immediately and before either artist ever entered our set. Most importantly, it prevented anyone else from being exposed."
Here's to Hubbard making a quick recovery!