The CMAs' Tribute To Kenny Rogers Was Too Much To Handle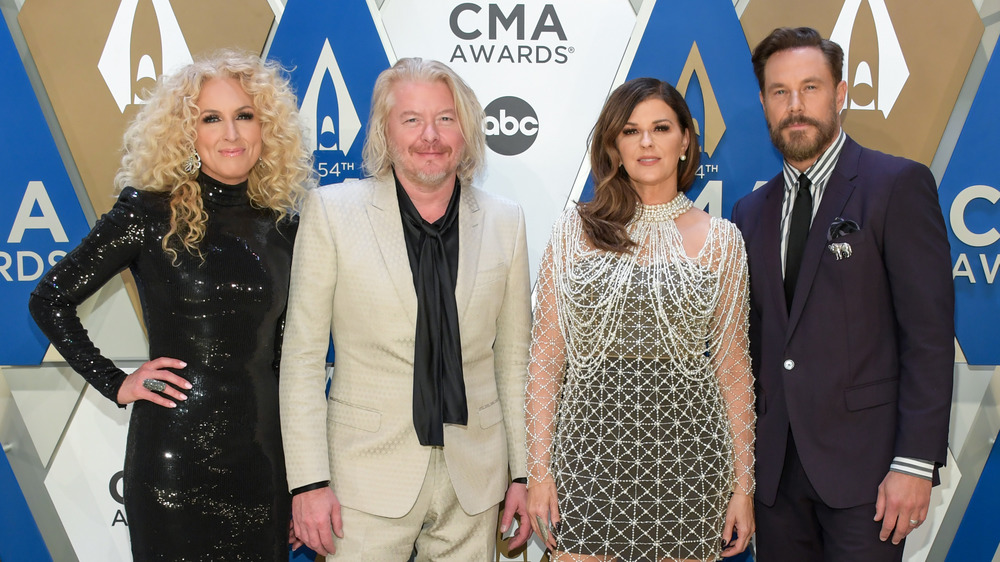 Jason Kempin/Getty Images
A legend was lost in March 2020, when Country Music Hall of Famer Kenny Rogers passed away. (The 81-year-old died of natural causes, according to Rolling Stone.) And there wasn't a dry eye in the house (or among viewers at home) when Little Big Town paid tribute to Rogers at the 54th annual CMA Awards on Nov. 11, performing Rogers' classic "Sweet Music Man."
Plenty of fans shared how much they loved the tribute, including the somewhat surprising choice of song. "Ok, not a big country guy. But Little Big Town's tribute to the great Kenny Rogers was really good," sports announcer Frank Fangie tweeted. "What a magnificent rendition of Sweet Music Man. Wow."
"'Sweet Music Man' would not have been my choice for the Kenny Rogers tribute, but I would've been wrong. Fabulous job by @littlebigtown," another person tweeted. And plenty more fans shared how beautiful and tear-jerking they thought the performance was.
The late Rogers' social media team also tweeted ahead of the performance that Little Big Town was the perfect choice for the performance because Rogers "loved their music, amazing harmonies & how friendly they always were to him." The tribute was incredibly moving, but some fans had one question about the CMAs performance.
Fans wondered why Dolly Parton wasn't a part of the CMA Awards' Kenny Rogers tribute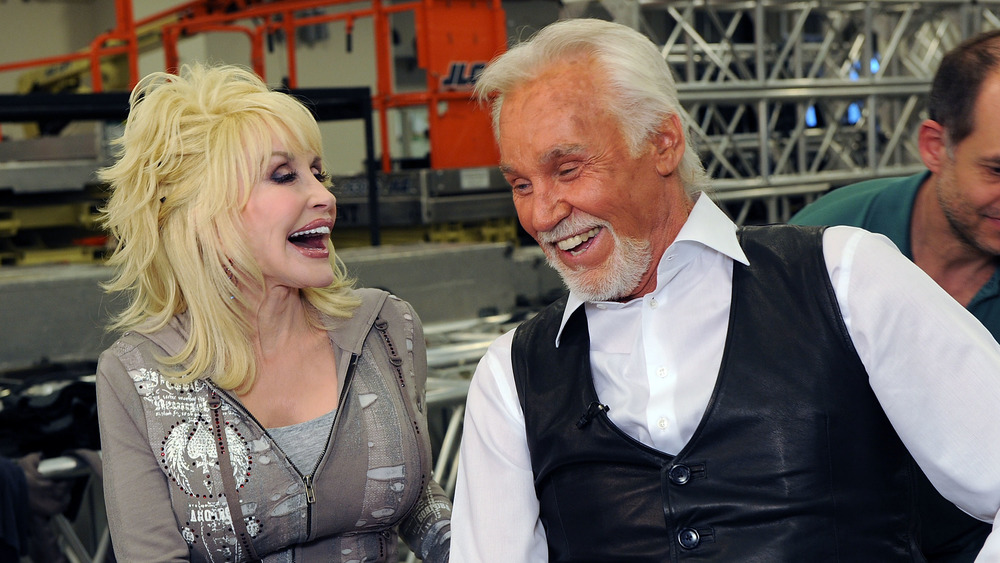 Rick Diamond/Getty Images
While plenty of fans praised Little Big Town's CMAs performance, some fans wondered why Dolly Parton wasn't a part of the tribute. Parton and Kenny Rogers were longtime friends and collaborators, and she shared a moving statement after his death.
"You never know how much you love somebody until they're gone," Parton tweeted after Rogers' passing in March 2020. "I've had so many wonderful years and wonderful times with my friend Kenny, but above all the music and the success I loved him as a wonderful man and a true friend."
Given the two artists' close bond, some fans wondered why Parton wasn't a part of the CMAs tribute. "Dolly wasn't available for a Kenny Rogers tribute @CountryMusic ?" one person tweeted. "Dolly Parton should've done the Kenny Rogers tribute. But she stayed her smart a** in quarantine!" another person tweeted, seemingly referencing the multiple country stars diagnosed with COVID ahead of the show.
But there's one person who was a huge fan of the tribute: Dolly's sister, Stella Parton. "I love this Kenny Rogers tribute. I loved Kenny! I worked with him before my sister Dolly did. We loved him. Awesome!" Stella tweeted. Now that's high praise!
While Parton may have been Rogers' most well-known collaborator, his work influenced countless fans and other country artists. Little Big Town's performance struck a chord with many viewers, both in the CMAs audience and at home.