The Bizarre Things You'll Find In Jason Momoa's Home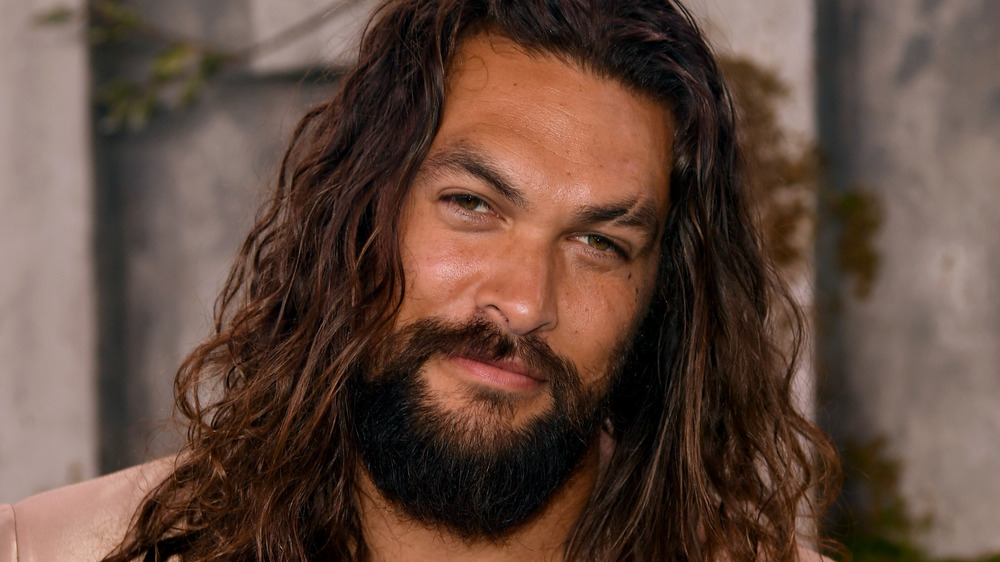 Kevin Winter/Getty Images
It's hard — if not impossible — to argue that Jason Momoa isn't an utterly captivating person both on- and off-screen. Not only has the actor thrilled audiences in roles like the imposing Khal Drogo in Game of Thrones from 2011 to 2012 (a gig that didn't make him rich) and the title character in 2018's Aquaman, but he's also "an avid, almost obsessive poster of Instagram Stories," according to Esquire. "He is constantly filming himself, whether he's ... doing a table read, or head-butting the camera." Apparently, he wants social media to show that "he's not the scary Dothraki king ... who ripped out a man's tongue with his bare hands," but is instead "just a dude who takes bubble baths and razzes his friends and snuggles random dogs."
However, despite the fact that Momoa shares so much about himself online, there are still plenty of things that you likely don't know about him. For instance, you might be unaware of how he got his trademark scar. (Hint: it sounds like something that could have gone down in a movie.) He also has somewhat strange (yet seemingly awesome) relationships with both his wife, actress Lisa Bonet, and her ex-husband, Lenny Kravitz.
Most importantly, Momoa always stays true to himself and surrounds himself with the type of things that amuse and entertain him. That's why, if you were ever invited over to his house for a visit, you would certainly find some rather bizarre things in his home and on his property.
Jason Momoa's home boasts an 'impressive array of toys'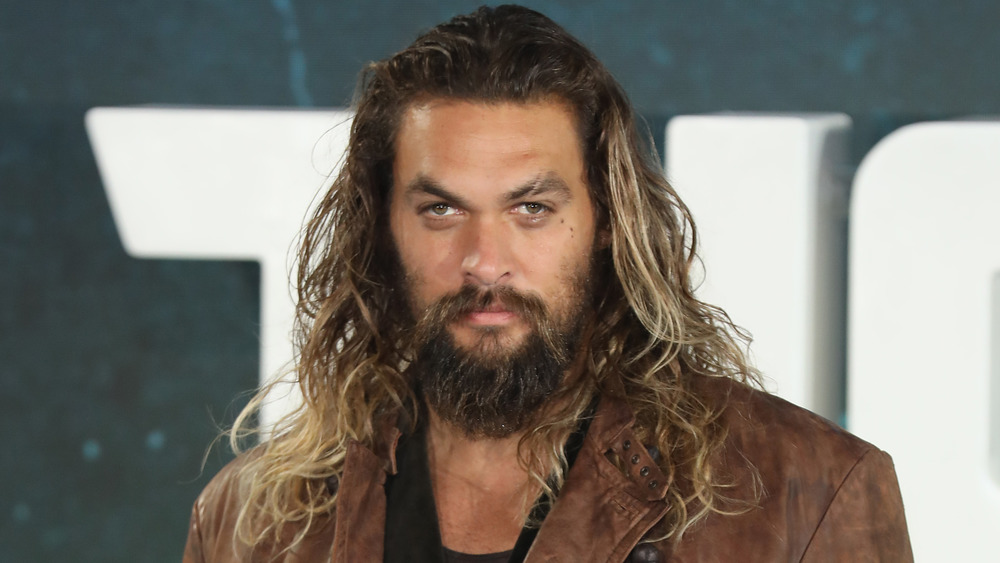 Tim P. Whitby/Getty Images
Jason Momoa lives in the Los Angeles area on a property that features an "impressive array of toys," according to Men's Journal. In this case, of course, the word "toys" does not refer to a bicycle and a few baseballs. Instead, the star has his very own "25-foot climbing wall and a skateboard ramp." InStyle noted that he also has tomahawks on hand. "I'm not a big fan of guns, so I like throwing sharp things," Momoa explained. "Everyone's got their own niche!" Indeed, he's getting so good when it comes to his ax-throwing skills that he can even hit a target without looking — something that's surely not recommended for amateurs. "It's all about arrogance and confidence," he explained (via Insider). However, he did offer some additional advice: "Just make sure no one's walking in the way, you know what I'm saying?"
Granted, that's not all that can be found in Momoa's home. InStyle also pointed out that "his friends and his Instagram followers know he's naturally drawn to all things offbeat and artisanal," which might explain his collection of "custom-made electric guitars."
The star also has a few living treasures around the house — beyond his beloved family, that is. There are two (or possibly more) dogs running around — "both half malamute, half wolf" — as well as a donkey named Freya that he brought home for his wife as a gift. What? Doesn't everyone give their significant other a donkey if they can afford one?!