Where Does Solange Live And How Big Is Her House?
Jason Mendez/Getty Images
Solange Knowles may be Beyoncé's younger sister, but she is anything but just Beyoncé's younger sister. The artist has chosen different sounds, genres, and looks to define herself apart from her mega-famous sister, but that doesn't mean she isn't a fan. As Solange famously tweeted back in 2009, "Don't try to love ME becuz u want 2 be the 'anti Beyonce'. I am the 'all for' Beyonce."
Even if Solange isn't deliberately trying to be the anti-Beyoncé, the differences between them are obvious. While Beyoncé's art is maximalist, Solange chooses more minimalist ways of expression. The choice to use minimalism was intentional; Solange explained in Cultured Magazine that her decision was a response to "This idea that black women could not be minimalist, we could not be subtle—we have to be big, we have to be loud, we have to be an explosive presence."
While this idea has been clear in Solange's work — particularly her 2016 album A Seat At The Table and 2018's When I Get Home — it has manifested in other ways, too. When it came to choosing and decorating her home, Solange has gone in a similar direction.
Solange moved from Brooklyn to New Orleans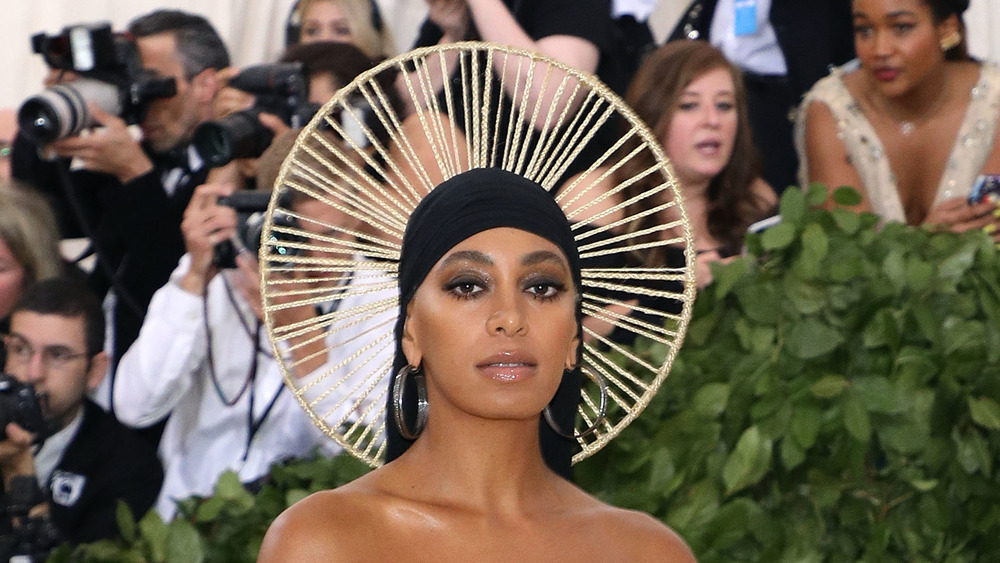 Taylor Hill/Getty Images
In 2013, Solange relocated from Brooklyn to New Orleans, where she continues to live. The Knowles sisters grew up in the relatively close city of Houston, and their mother, Tina, has Louisiana roots, commemorated in Beyonce's "Formation." Solange glowed about how much she loved living in the city to Vogue in 2016. "It is also one of those things you can't put into words," she said. "You can't really put your finger on what is so magical about it.
While it's unclear exactly where in Nola Solange lives, it's been speculated that she lives in the French Quarter in a home owned by New Orleans native and fellow musician Frank Ocean, according to Curbed New Orleans. While we may never know Solange's address, we can determine with a bit more certainty what the inside of her home looks like thanks to the artist's Instagram.
Though Solange deleted most of her Instagram ahead of releasing When I Get Home, some enterprising internet historians over at Lonny managed to save some of her interior design photos back in 2015, showing glimpses of her trademark minimalist style. Knowles opted to decorate her home with white walls and simple patterns, with artwork and plants to accent. Solange is nothing if not a woman with a vision.