Colleen Ballinger Is Worth A Lot More Money Than You Think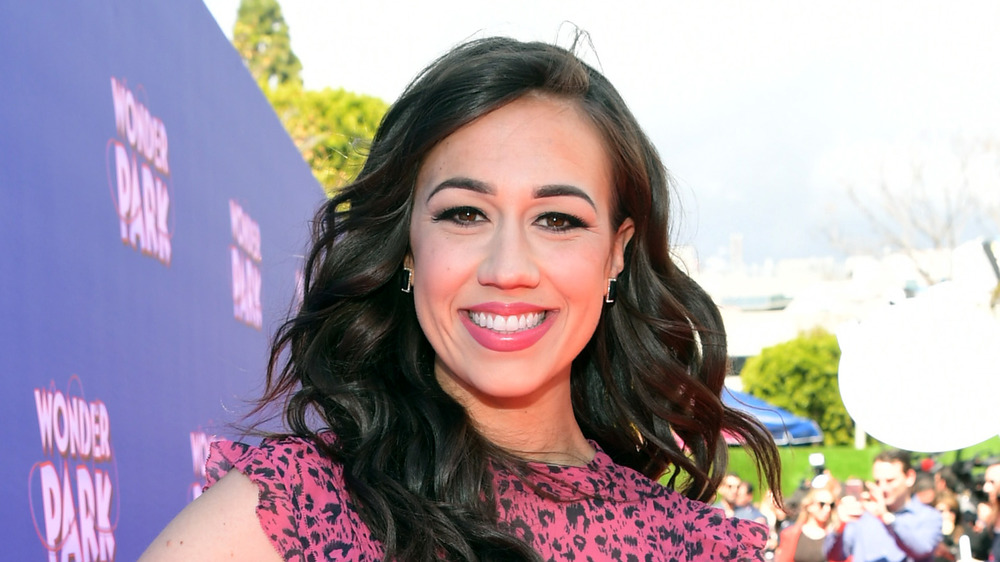 Emma Mcintyre/Getty Images
You may recognize Colleen Ballinger's real name — or you might know her stage name, Miranda Sings. Whatever you call her, she's an actress, writer, and producer, who is also one of the biggest YouTube stars around. In fact, she makes a ton of money on the popular platform. Beyond that, she's managed to land her very own Netflix special.
Ballinger's alter ego — who you'll see in action during her special — is "an utterly ridiculous comedic character" known for "displaying her musical talents (or lack thereof), mistaken thoughts about major and minor current events, and other pop culture ephemera," according to Forbes. While the outlet noted Ballinger "managed to transform the YouTube sensation into a dramatized world" for a Netflix series called Haters Back Off in 2016, the show was canceled the next year. But that wasn't the end of the star's relationship with the streaming service. Her Netflix special, Miranda Sings Live... Your Welcome, was released in 2019 and is described as "a special packed with music, comedy, and 'magichinry'" (yes, you read that right).
Ballinger — who is also a mom — talked to Forbes about using both her identities onstage during the special and splitting up her performance between the two, saying, "It was more of an evenly matched set. Before, I used to just kind of come on stage as myself for 10 minutes, maybe, and sing a song or two." Whatever she's doing is certainly working because she's worth more than you might have thought... or is she?
Colleen Ballinger is bringing in millions... maybe
Colleen Ballinger, a.k.a. Miranda Sings, has been making her name (or rather, both names) in the business for years. In fact, Forbes reported in 2016 that she worked her way up to bringing in a whopping $5 million from her videos. Perhaps that's why she's now worth $8 million, according to Celebrity Net Worth.
However, back in 2017, Ballinger took to YouTube to address how much money she has in a video that was appropriately and blatantly titled, "HOW MUCH MONEY I MAKE! (MY NET WORTH)." While answering questions from fans and followers, she was asked about her financial situation. Referring to an Instagram account that posts (maybe less-than-accurate) facts about her and adding that she's seen this same tidbit of info "all over the internet," she claimed the $8 million figure was "zero percent true."
While Ballinger didn't clarify if she has more or less than $8 million, we have to assume it's less, because she seems to get a kick out of people thinking she has that much money. She even explained she texted her sister and her sister-in-law, writing, "Guys — I'm so rich." When one relative responded by asking the star if she wanted to "give me some," the online personality answered, "I wanna give ME some." She also shot down the idea that she brings in $5 million a year. So, it turns out she might not be as rich as we've been led to believe.