Why Annie LeBlanc's Family Ended Their YouTube Channel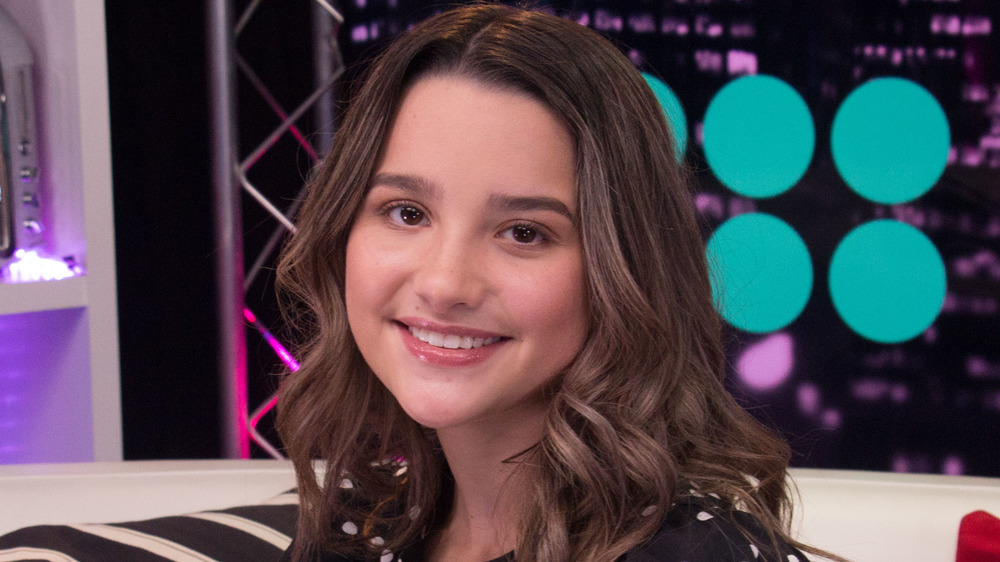 Young Hollywood/Getty Images
Annie LeBlanc (born Julianna Grace LeBlanc) and her family unexpectedly found fame on the internet when Annie's gymnastic videos started to gain traction on YouTube back in 2008. "My parents put me on YouTube, not to get famous, but so my family members could watch me do gymnastics, and it just kind of grew from there," Annie told YSB Now in 2018. As Annie's fame grew, the LeBlanc family started posting more vlog-like videos on their channel, Bratayley, that included "family friendly" adventures from the everyday lives of the "crazy" siblings. The LeBlanc kids are Annie, Hayley, and Caleb, who tragically passed away in 2015 of hypertrophic cardiomyopathy.
With their unexpected fame and seemingly fun shenanigans, it was a bit of a surprise when Annie, Hayley, and their mom, Katie LeBlanc, announced that the family would no longer be posting on the channel that propelled them into the spotlight. However, even though the family's vlogs have come to an end, at least for the time being, that doesn't mean fans will be seeing any less of Annie and Hayley.
Here's why Annie LeBlanc's family ended their YouTube channel.
Annie LeBlanc's family has moved on to bigger things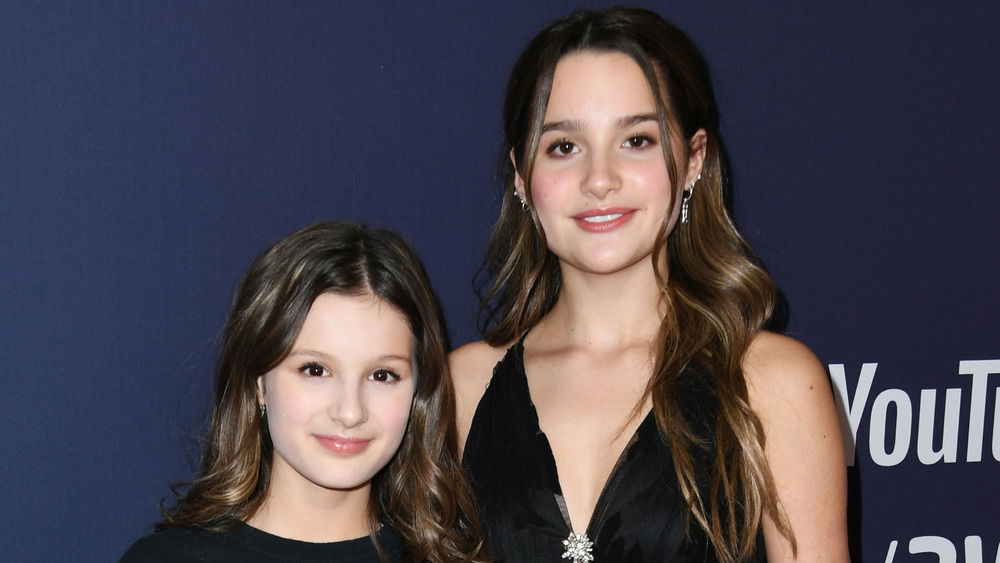 Jon Kopaloff/Getty Images
In a November 2019 video posted to their Bratayley YouTube channel, Annie and Hayley LeBlanc, along with their mother, Katie LeBlanc, revealed that they simply no longer enjoyed posting on the platform. "We wanted to produce stuff that we were proud of and that we were excited for people to watch, and we just weren't doing that," Annie explained in the video. The announcement came about a year after the trio moved from daily vlogs to weekly vlogs.
The LeBlancs pointed to a super busy schedule as the reason they slowed down with vlogging, and ultimately, the sisters want to pursue new things. Both Annie and Hayley have taken the social media world by storm, with millions upon millions of followers between the two of them on Instagram. Plus, Annie's acting and singing career has really taken off, and these days, she is focusing on developing as a young entertainer. 
"My first role ever was in Chicken Girls," she told YSB Now of acting for the Brat show. "I was a nervous wreck. I didn't know if I was going to be able to do it. The first two days were really stressful, but on the third day, I was like, 'Wow, this is so much fun!' Once I got used to everything happening, it was just amazing and I wanted to go every day," she recalled. 
Annie has also released several music videos, created a jewelry line, and in February 2020, she announced that she would be appearing in a live action Nickelodeon series called Side Hustle. YouTube channel or not, Annie and her family are certainly keeping busy.