Here's What You'll Find On Chris Brown's OnlyFans Account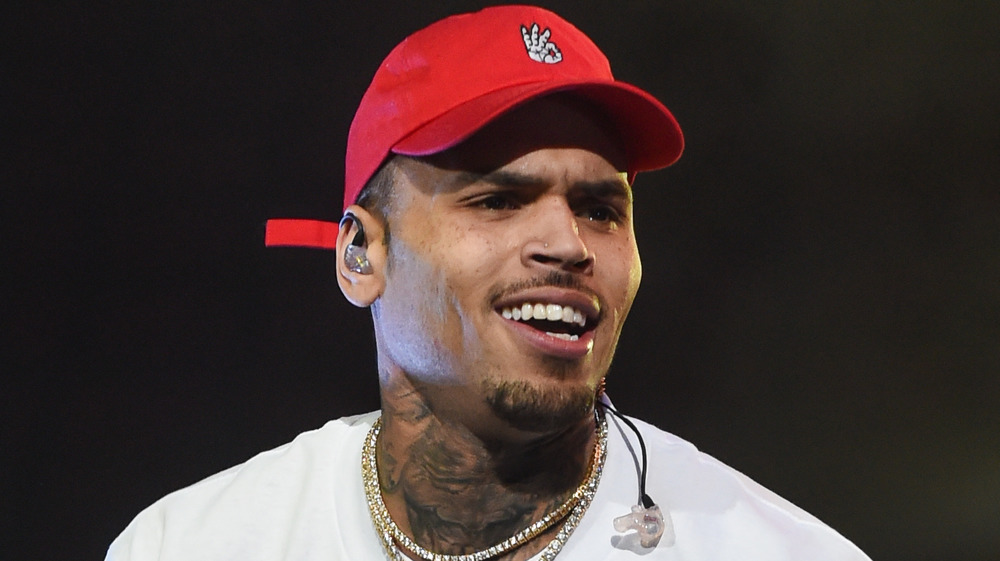 Aaron J. Thornton/Getty Images
In an unexpected turn of events, Chris Brown has joined OnlyFans. He announced his move on Twitter on Nov. 11, 2020, with a series of eye emojis and a link to his new page. OnlyFans was originally created as a platform that allowed anyone who creates content to share it and potentially get paid for it. "Whether you're uploading tutorials, tips, behind the scenes footage or just endless selfies, a lot of your followers would be willing to pay for them!" the official site suggests. OnlyFans did not become a sensation for selfies and tutorials, though. These days, the website is best known for its racy and NSFW content.
Brown is not the first (and probably won't be the last) celebrity to create an account on the controversial platform. Cardi B, Teen Wolf's Tyler Posey, Aaron Carter, Sonja Morgan, and more have all signed up for the site, per Page Six. Bella Thorne caused quite the frenzy when she joined and made a more than $1 million within 24 hours, becoming the first creator to ever hit such a milestone, according to CNN.
Brown's lowkey announcement caused quite the stir on Twitter with users guessing what his page — which, as of this writing, has a $20 per month subscription — will offer. Here's what you'll find on Chris Brown's OnlyFans account.
Fans have their thoughts on what Chris Brown will share on his OnlyFans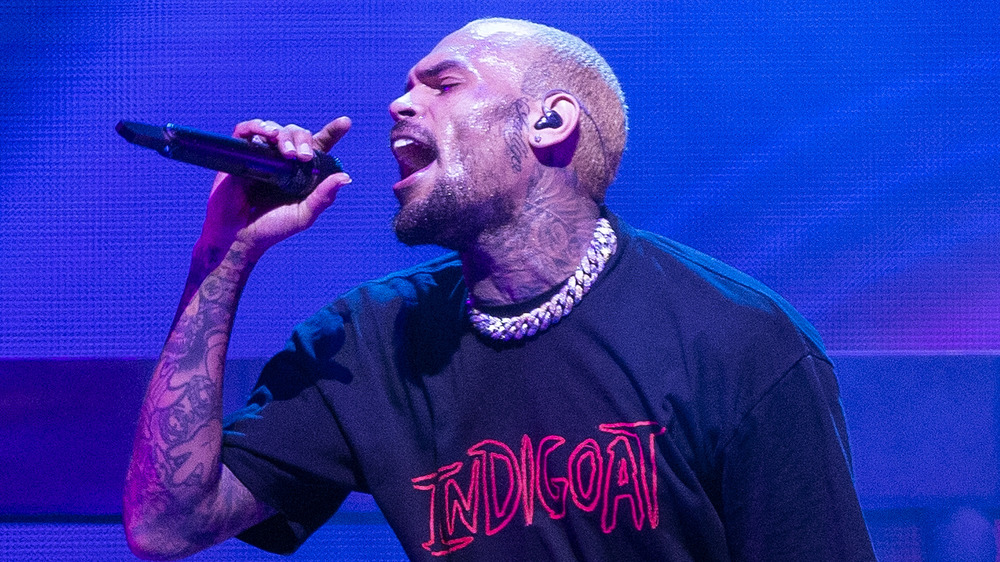 Bob Levey/Getty Images
At this point, Chris Brown's OnlyFans account is brand new, so he understandably does not have a huge selection of content. As of this writing, he has two posts with coy captions. His first post reads, "We n this b**chhhh" with a mischievous side eye emoji followed by another playful post simply captioned "MINDING MY BUSINESS" with an alien emoji. Of course, the only way to actually see the content is to sign up for OnlyFans.
However, the Twitter world is determined to find out what is on the rapper's page, urging paying members to share his content with those outside of the OnlyFans sphere. "Can someone hurry up and leak Chris brown only fans pic," one tweet read. "They said Chris brown has an onlyfans somebody leak it like how y'all did Tyga," another person wrote. 
On the other hand, some fans are already letting their imaginations determine what might be on Brown's OnlyFans account. One user posted an impassioned dance video that originated from TikTok user thereallightskinmonte and commented, "Chris Brown gon charge you h**s $20 a month on OnlyFans just to see him post s**t like this twice a week," with a laughing emoji following it. Additional hilarious dance videos and dancing jokes followed. Additionally, some fans guessed that he would be painting on his account. 
It seems like people are definitely committed to finding out what Brown will post on his OnlyFans account, and it looks like only time — or an OnlyFans subscription — will tell.