Where Does Chrishell Stause Live And How Big Is Her House?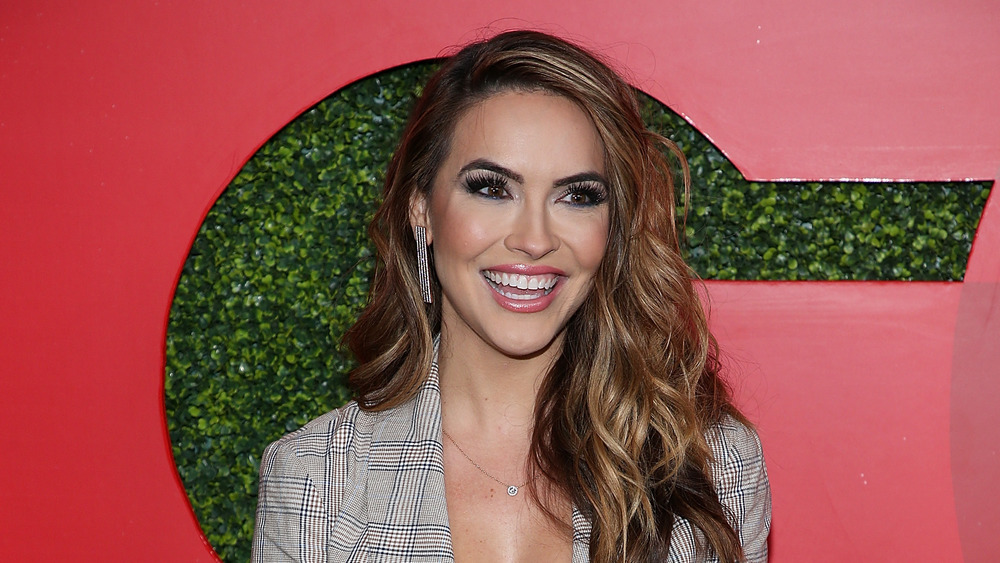 Phillip Faraone/Getty Images
Chrishell Stause, star of Selling Sunset, had a particularly tough 2020. The third season of the wildly popular Netflix show about pretty people who sell pretty houses turned out to revolve around Chrishell's divorce from her actor husband, Justin Hartley, and Chrishell wasn't eager to relive it. Her divorce, which is kind of confusing TBH, led to lots of drama in the office when certain co-workers publicly took sides.
It was hard to understand how anyone could sympathize with Hartley, considering that he reportedly filed for divorce without even talking to Chrishell first. As the season wound down, Chrishell found herself without a husband, and ironically enough for a realtor, she was also without a home (she stayed in a hotel for a bit after Hartley filed). But hey, at least she still had her job.
When they were together, Chrishell and Hartley shared a gorgeous house in Encino, Calif. So what's going on with the property now? And is the actress turned real estate agent turned reality TV star still living there post-divorce?
Chrishell Stause traded in her dream house for a bachelorette pad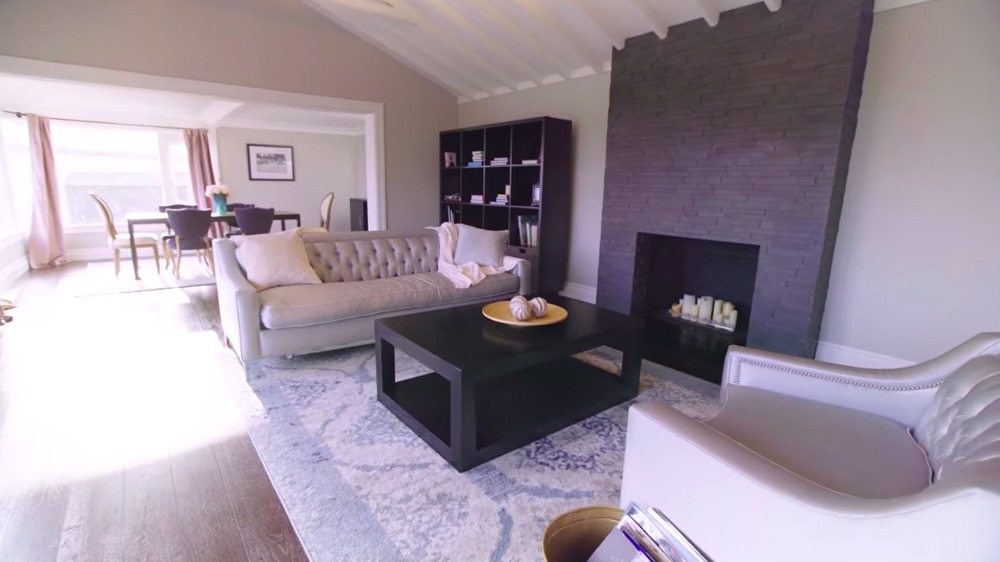 Netflix
Leave it to a real estate agent to find the perfect house. The Los Angeles Times reported that Chrishell Stause and her estranged husband Justin Hartley purchased a beautiful home in Encino, Calif. in 2019. The modern farmhouse-style mansion cost a whopping $4.65 million, according to the outlet.
The well-appointed home boasts six bedrooms, a media room, and a kitchen replete with both dining and prep islands. Tossed in among the open floor plan are eight bathrooms, a dining room, a butler's pantry, a wine closet, and a plethora of living spaces.
If you get bored wandering around the 6,762 square foot house, you can always explore the privately gated yard, which includes a pool, a pool house, a fire pit, and a "sports court." We aren't entirely sure what a sports court is, but we're willing to bet it doesn't involve playing basketball in the driveway while trying not to hit your dad's car — a more relatable experience for some.
The house sounds like the perfect place to ride out COVID-19, but unfortunately, Chrishell didn't get to isolate in her Encino mansion. The pair put the house on the market in late 2019, shortly after they filed for divorce, and Chrishell moved out in December, per TMZ. As viewers saw on Selling Sunset, she moved into a much smaller — but still luxurious — furnished rental apartment in Hollywood Hills (pictured above) — the perfect spot to get back on her feet.