Inside Tracee Ellis Ross And Ashlee Simpson's Relationship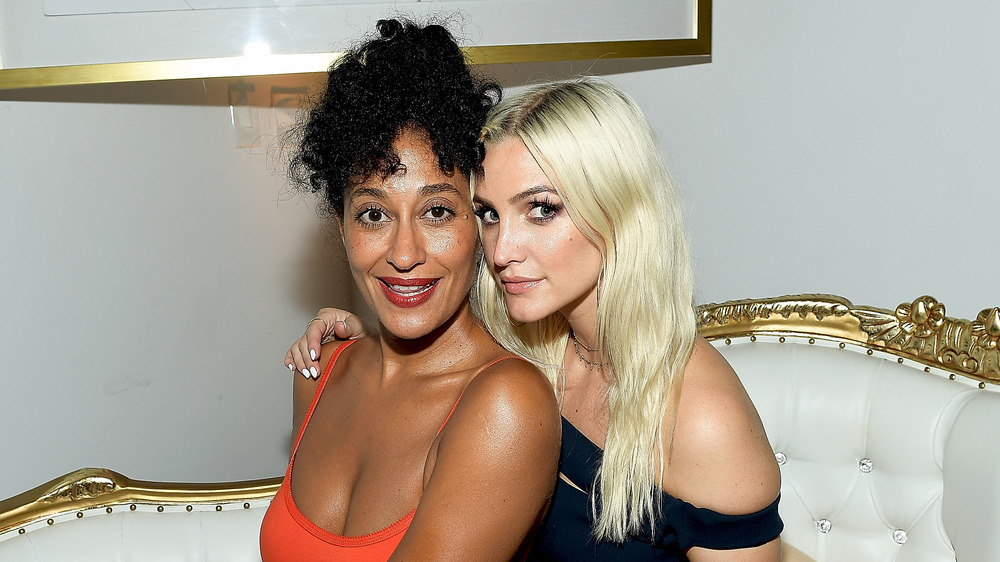 Matt Winkelmeyer/Getty Images
Due to an incredible twist of fate, Ashlee and Jessica Simpson have a connection to legendary icon Diana Ross and Tracee Ellis Ross. How did this happen, you might ask? Well, allow us to explain.
Ashlee married Pete Wentz, the bassist from Fall Out Boy, in 2008, and the duo shares a son, Bronx, according to Today. However, they split in 2011. Happily, though, Ashlee found love again with Evan Ross, and they got married in 2014, according to the outlet. Evan is — yep, you guessed it — Diana Ross' son, whom she shared with her late second husband, Arne Naess Jr., per Pop Culture. Ashlee and Evan welcomed two children together — Jagger Snow in 2015 and Ziggy Blu in 2020.
Since Black-ish star, Tracee Ellis Ross, is Evan's half-sister, that means Ashlee and Tracee enjoy the coveted claim of being sisters-in-law. So what's the relationship like between Tracee and Ashlee? Well, we're happy to note that they've upgraded from being just sisters-in-law to close friends.
Tracee Ellis Ross thinks Ashlee is 'so sweet'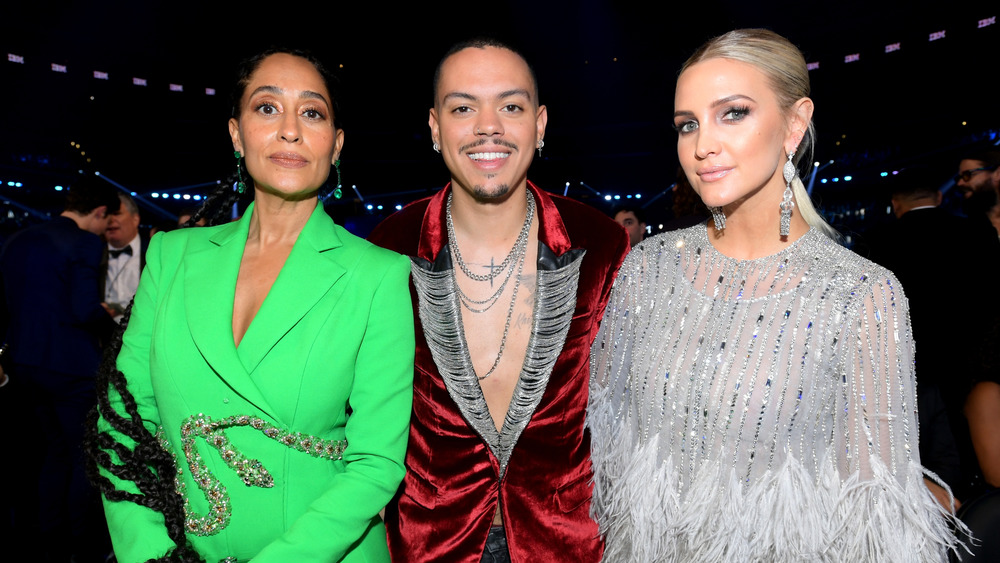 Emma Mcintyre/Getty Images
New additions to families, including through marriage, can sometimes be awkward, but not for Tracee Ellis Ross and Ashlee Simpson. In March 2014, Tracee spoke with E! Online about the love she saw between her brother, Evan Ross, and Ashlee, following their engagement party. Fun fact: Diana Ross organized their engagement party. "It is so beautiful to see someone that you love like that be that in love. It's really special," Tracee said. "We're a big family." She added, "We love siblings. We love big family stuff, and I got two more sisters now. So, it's really cool. Who knew I was going to grow up and have Ashlee and Jessica Simpson as my new siblings?!"
Speaking of Ashlee specifically, Tracee said: "The thing that I think is really beautiful and amazing about her [is] she has a heart of gold, that girl. I swear to God, she's like a mushy love, and she's so sweet." In 2018, when Tracee hosted the AMAs, Ashlee and Evan got their chance to gush. Talking about Tracee acting as host, Ashlee said: "She always kills it. She's hilarious and super fun," according to E! Online.
In December 2019, Tracee, Ashlee, and Evan vacationed together in Los Cabos, Mexico, per the Daily Mail. The two gals spent time at the spa, getting hydration facials, and during dinner one night, Tracee sneakily ordered a creme caramel dessert for Ashlee and Evan. So clearly, their relationship is full of family time, love, and a little indulgence.