This Is What Kim Zolciak-Biermann Typically Eats In A Day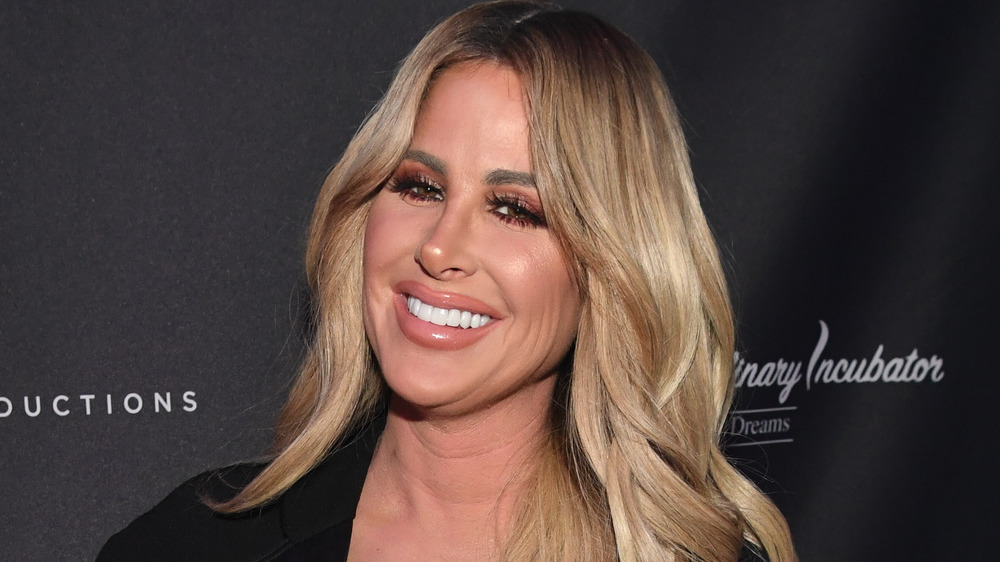 Paras Griffin/Getty Images
If you've ever wanted to live like the ladies of the Real Housewives franchise, you're in luck as one Real Housewives of Atlanta alum is letting fans in on her dietary secrets. Reality star Kim Zolciak-Biermann took to Instagram in November 2020 to answer some questions about what she typically eats in a day and how she stays physically fit. Using the "Ask Me Anything" sticker on her Instagram Story, Zolciak-Biermann came across a fan who was interested in knowing what she does and doesn't eat.
In the past, the Don't Be Tardy star has given fans a glimpse into her diet and exercise routines. In October 2018, she took to Instagram to share some "fun facts" alongside a cheeky selfie, writing, in part: "I run 3-4 miles 5x a week I have ALWAYS loved to run." Zolciak-Biermann also shared that she never eats red meat or pork. So what does the former housewife eat in a day? A little bit (or a lot of bit) of sweets.
Kim Zolciak-Biermann eats chocolate everyday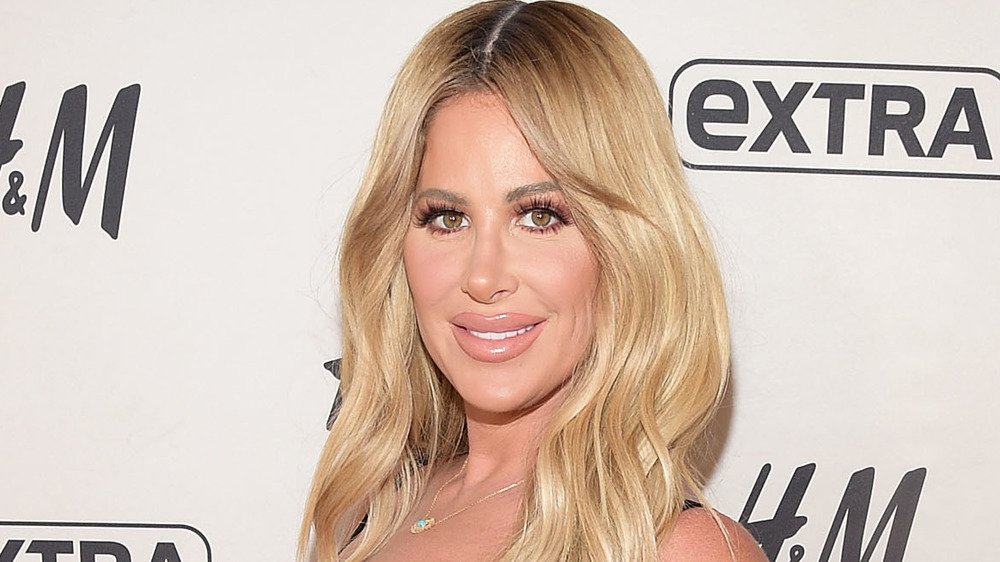 J. Kempin/Getty Images
Aside from the absence of red meat and pork in her diet, in an October 2018 Instagram post, TV personality Kim Zolciak-Biermann revealed that while she "hates breakfast" she does drink nutrition shakes. In a series of "Ask Me Anything" fan questions via her Instagram Story in November 2020, Zolciak-Biermann shared (via Bravo) that although she is not technically a vegetarian, she does "struggle eating chicken these days." No meat, no breakfast, what's left? For the reality star, her diet consists of "pasta, vegetables, and allllll sweets."
Managing six kids, a husband, a career and a reality tv series is likely a bit stressful, so Zolciak-Biermann's sweet habit makes total sense. In her 2018 Instagram post, she admitted, "I eat chocolate every day." Now that's our kind of diet! The former housewife also gave fans a look inside her sweets habit in April 2020 after sharing on her Instagram Stories (via Bravo) that her daughter Brielle Biermann had brought home stacks and stacks of cookies, donuts and muffins for their large family while they were quarantining amid the coronavirus pandemic.