Country Music Fans Aren't Happy About This Snub At The CMA Awards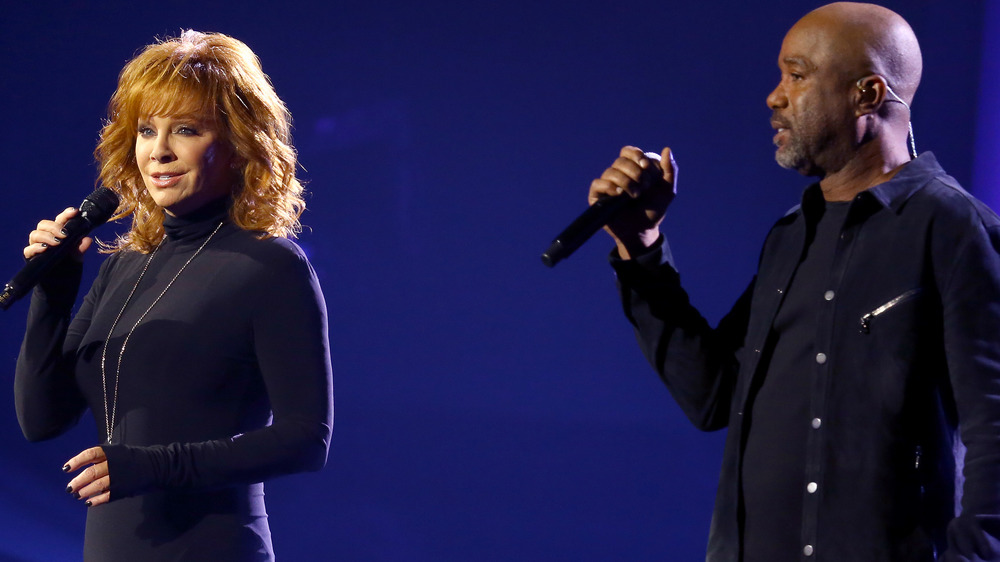 Terry Wyatt/Getty Images
Award shows are always a tricky thing, especially when honoring those who have passed away. Be it someone not being featured in an In Memoriam segment or an artist not getting their proper due with a musical tribute, someone's feathers are bound to get ruffled. The 2020 CMA Awards were no different, as the award show made several missteps with its ceremony. 
Leading up to the telecast, the show's official Twitter tweeted that, in light of a difficult 2020, the CMA Awards show would be a "no drama zone." While the Country Music Association later clarified its remarks, the damage had already been done, as it was assumed the show did not want the artists to express themselves. On top of that, the show's decision to hold an in-person award show during the middle of an escalating pandemic was cause for some major concern. Multiple performers, including Lady A, ended up dropping out of the 2020 CMA Awards due to either a positive Covid-19 diagnosis or being exposed to the virus. 
Despite the Country Music Association's wish of the award show being a night "No Drama, Just Music," it was anything but that. While the 2020 CMA Awards did honor the late country music superstars Kenny Rogers, Charlie Daniels and Mac Davis, the show failed to pay tribute to a trio of country music's pioneers who passed away in 2020. Continue reading for more on that drama.
Fellow artists and fans expressed disgust over the CMA Awards snubbing John Prine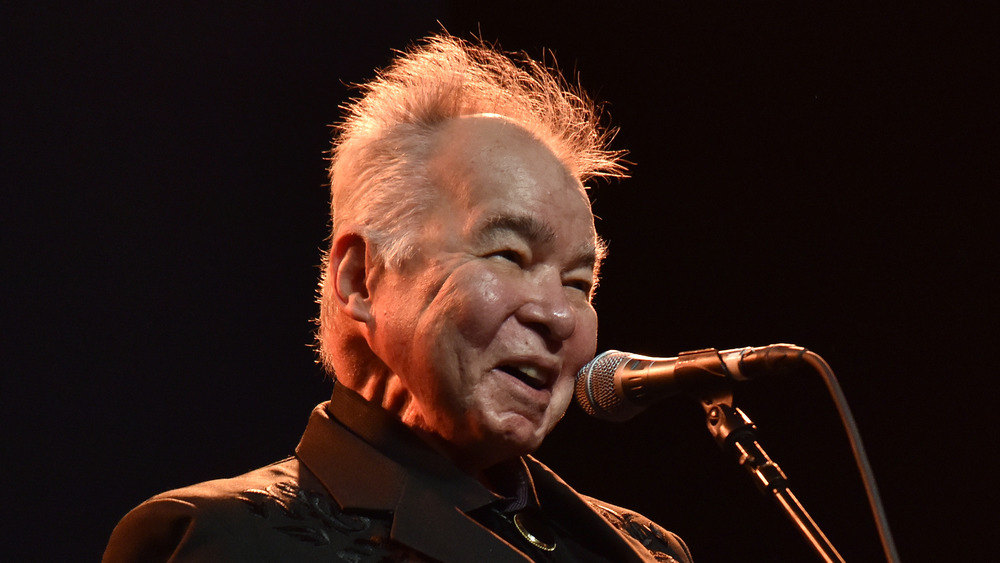 Tim Mosenfelder/Getty Images
Country-folk legend and songwriter John Prine died in April 2020 after being hospitalized with Covid-19 symptoms. When the CMA Awards failed to mention him and two other significant country musicians who passed away as well – Billy Joe Shaver and Jerry Jeff Walker – the backlash began. Grammy Award-winning singer-songwriters Jason Isbell and Amanda Shires announced that they were returning their lifetime membership cards to the Country Music Association in protest. "Due to @CountryMusic's failure to mention John Prine, Jerry Jeff Walker, and Billy Joe Shaver at the CMA's last night, @amandashires and I have decided to return our membership cards," Isbell wrote on Twitter.
One country fan flatly stated, "I didn't watch the @CMA's last night, but if it's true they didn't honor Jerry Jeff, John Prine, or Billy Joe Shaver, then they D**N SURE screwed up in a big, big way." Singer Sturgill Simpson posted on his Instagram and said rather matter-of-factly, "Two seconds. That's all it would have took. Two seconds, literally two syllables. John Prine. That's it. Nope."
Before the show, Prine's record label, Oh Boy Records, released a statement expressing their dismay that he wouldn't be honored during the show, writing, "We're disappointed John won't be a part of the CMA award show tonight. Country music was both the inspiration and foundation for his songwriting and performing. While there may be a number of artists who have had more commercial success than John, there are very few who have achieved more artistically."