The Heartbreaking Reason Why Michael J. Fox Compares Himself To Luggage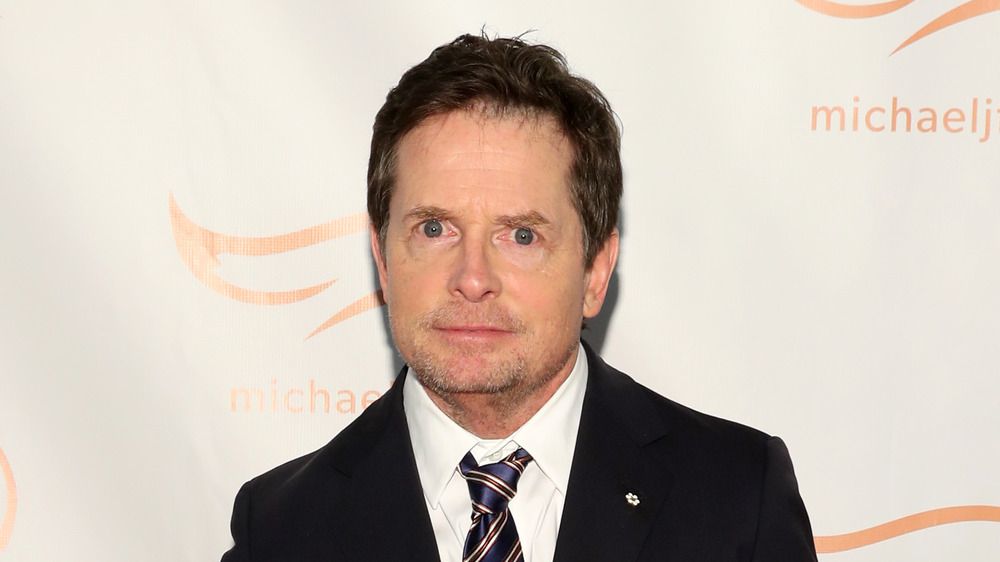 Cindy Ord/Getty Images
Michael J. Fox has been fighting Parkinson's disease for nearly three decades, and in general, he has been publicly positive about his experience. "I'd developed a relationship with Parkinson's, where I gave the disease its room to do what it needed to do and it left me areas I could still flourish in," Fox told The New York Times Magazine in 2019.
Fox has endured a string of other health complications, including spinal issues that led to surgery in 2018 and an awful fall that left him with a severe fracture which required 19 pins and a plate in his arm, per The New York Times. The actor reflected on his health struggles in his first three memoirs, in which he had an overarching theme of hope. "I had this kind of crisis of conscience," Fox told the NYT. "I thought, what have I been telling people? I tell people it's all going to be OK — and it might suck!"
That led Fox into writing his fourth memoir, No Time Like the Future. In it, he tries to be more realistic about his situation and his transformed outlook on hope. He offers readers a new peek into his life struggles in one section in particular, where he reflects on traveling by wheelchair and makes a heartbreaking comparison: he likens himself to luggage.
Michael J. Fox says he is pushed and pulled around everywhere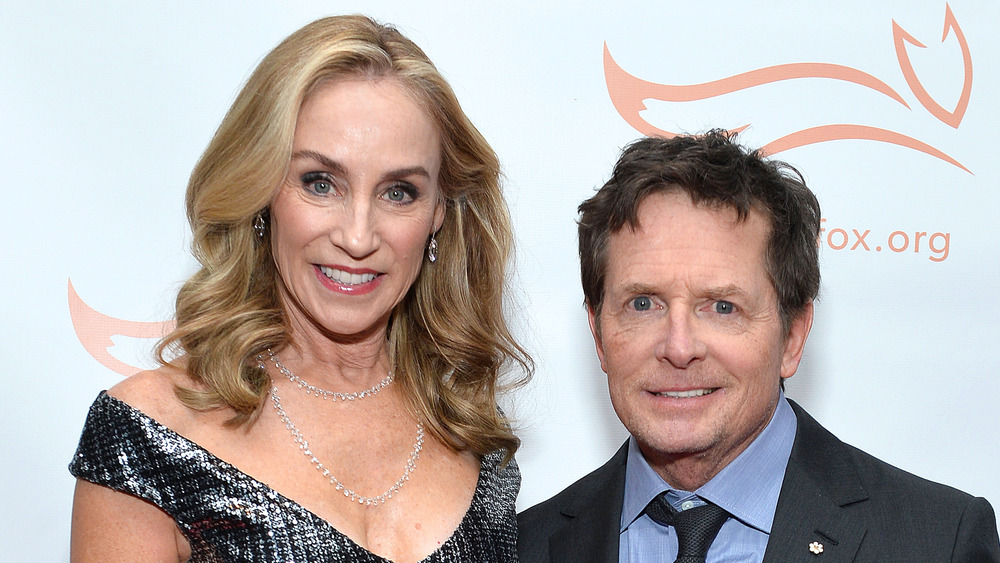 Noam Galai/Getty Images
Michael J. Fox says his life in a wheelchair is full of behinds and elbows as he gets carted around everywhere he needs to travel. "It can be a frustrating and isolating experience, allowing someone else to determine the direction I'm going and the rate of speed I can travel. The pusher is in charge," Fox writes in No Time Like the Future (per The New York Times). "Generally the person in control is a stranger," he continues. "But often in the wheelchair, I'm luggage. I'm not expected to say much. Just sit still." He later notes that "no one listens to luggage" and he usually raises his voice to be heard. Luckily, his wife of more than 30 years, Tracy Pollan, helps him feel heard. Fox said the book is a love letter to his dedicated wife.
Fox was working on a book about golf before "life happened," causing him to change course. The new book does touch on golf, which he plays on Long Island with Harlan Coben, Jimmy Fallon, Bill Murray, and George Stephanopoulos. Fox also writes about his relationships with his four children, his decision to stop acting, his new turtle tattoo, the pandemic, and of course, the progress of his disease. While his book is not straightforwardly optimistic like his previous three, it seems like Fox's core will always be full of hope. "With gratitude, optimism becomes sustainable," he said to NYT.