Geraldo Rivera Reveals Surprising Phone Call With Trump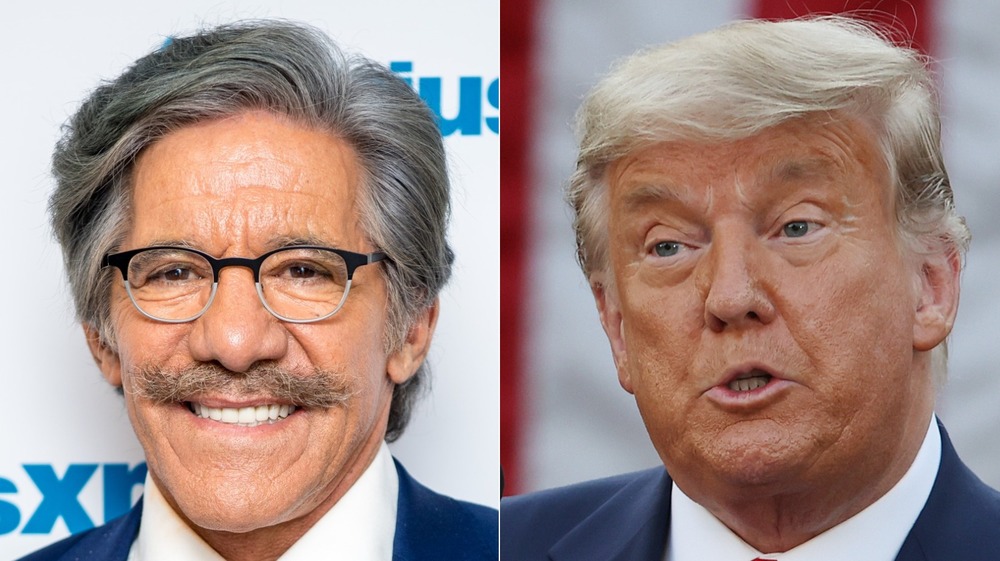 Roy Rochlin, Tasos Katopodis/Getty Images
Despite the fact that Democratic nominee Joe Biden was declared the official projected winner of the 2020 presidential election on Nov. 7, 2020, Republican incumbent President Donald Trump has yet to concede to the results as of the time of this writing, nearly a week later. Trump's claims that Biden's victory was based on a deep-seated conspiracy involving fraudulent ballots, but there is no evidence to support that claim. In fact, the federal Cybersecurity and Infrastructure Security Agency reports that the 2020 election was the most secure in U.S. history. 
According to journalist and conservative pundit Geraldo Rivera, Trump's antics are intentional. Rivera reportedly spoke with Trump over the phone and, during the course of the conversation, Trump allegedly admitted that he thought his chances of being reelected were poor, per the New York Post. So what exactly is going on, and why is Trump continuing to stall a peaceful transition to a Biden administration? Let's see what Rivera had to say about it.
Geraldo Rivera compares Donald Trump to a boxer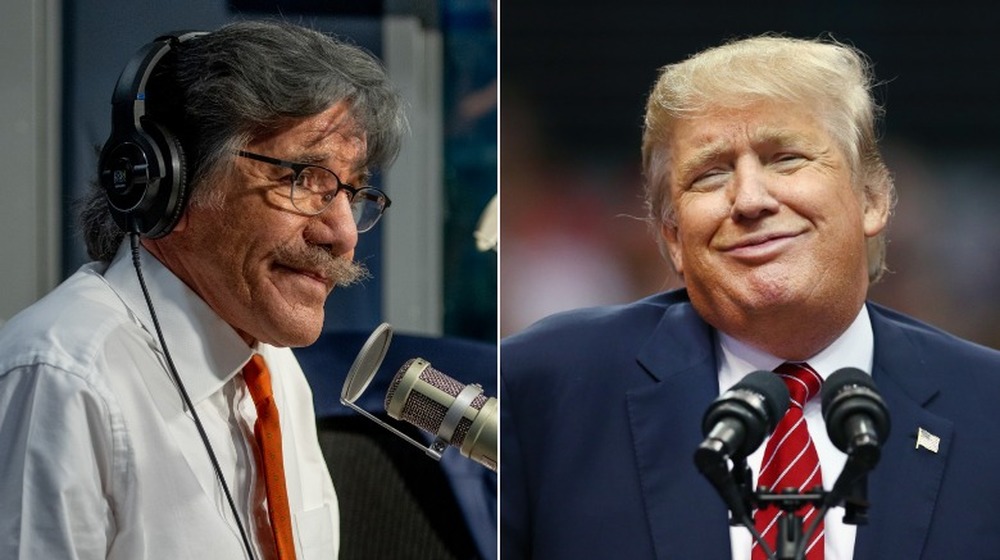 Getty Images
Geraldo Rivera took to Twitter to dish on comments Donald Trump allegedly made during a purported phone call between them. "Hi I spoke with my friend @realDonaldTrump this morning," Rivera tweeted on Nov. 13, 2020. "He told me he was a 'realist' who would 'do the right thing,' when all the legitimate votes have been counted."
The term "legitimate votes" has been bandied about by the president and his supporters. According to the Brennan Center for Justice, "Politicians at all levels of government have repeatedly, and falsely, claimed the 2016, 2018, and 2020 elections were marred by large numbers of people voting illegally. However, extensive research reveals that fraud is very rare, voter impersonation is virtually nonexistent, and many instances of alleged fraud are, in fact, mistakes by voters or administrators. The same is true for mail ballots, which are secure and essential to holding a safe election amid the coronavirus pandemic."
Despite the lack of evidence, Rivera predicts that Trump won't take a seat anytime soon. He described him as "a heavyweight champion who is behind in points leading into the final round, but determined to fight on, knowing all the refs have scored the fight for the other guy," he tweeted.
Now would be a good time to remind everyone that this is not a boxing match, and as of Nov. 13, 2020, "President-elect Joe Biden has won a total of 306 electoral votes, flipping five states in the process," per The New York Times.