Paul McCartney Just Revealed An Insecurity That Might Surprise You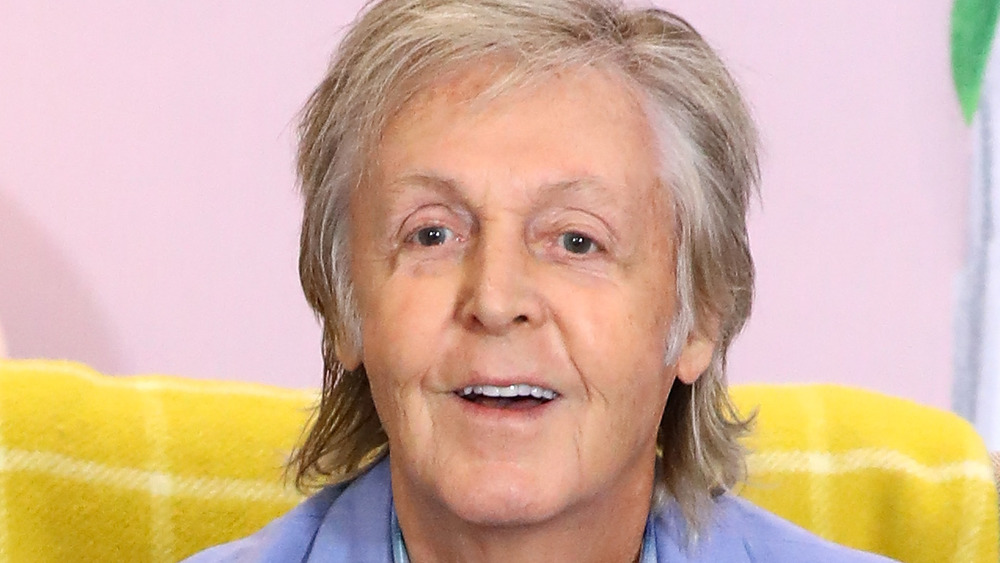 Tim P. Whitby/Getty Images
There's no denying that Sir Paul McCartney is a music industry icon. Alongside John Lennon, Ringo Starr, and George Harrison, McCartney was a member of The Beatles, one of the most iconic bands in music history. McCartney then went on to team up with his (now late) wife, Linda McCartney, as well as Denny Laine, Dennis Seiwell, and Henry McCullough, to form the two-time Grammy award-winning rock group Wings (aka Paul McCartney and Wings), after which he eventually enjoyed success as a solo artist. Frankly, "to state the obvious, Sir Paul McCartney is many things," the Grammy website explains. "He's a Beatle. An artist. A musician. A singer. A songwriter. A producer. A collaborator. A husband. A father. [A grandfather.] A philanthropist. An icon. A knight. A vegetarian. And a doctor, given his honorary doctorates from Yale University and University of Sussex."
In fact, USA Today argues that he may have been the best Beatle — yes, that always has been and always will be cause for debate. And yet, the outlet explained that "Sir Paul is an institution in a way the other Beatles aren't, perhaps the most beloved melody man in rock 'n' roll history, the defining force behind the genre's defining band." However, despite McCartney being able to look back at his career and know that he has achieved things that most people could never even dream of doing, it turns out that there's one aspect of his life that he was rather embarrassed about and it's surely not what you would expect.
Paul McCartney thought one aspect of his life was unimpressive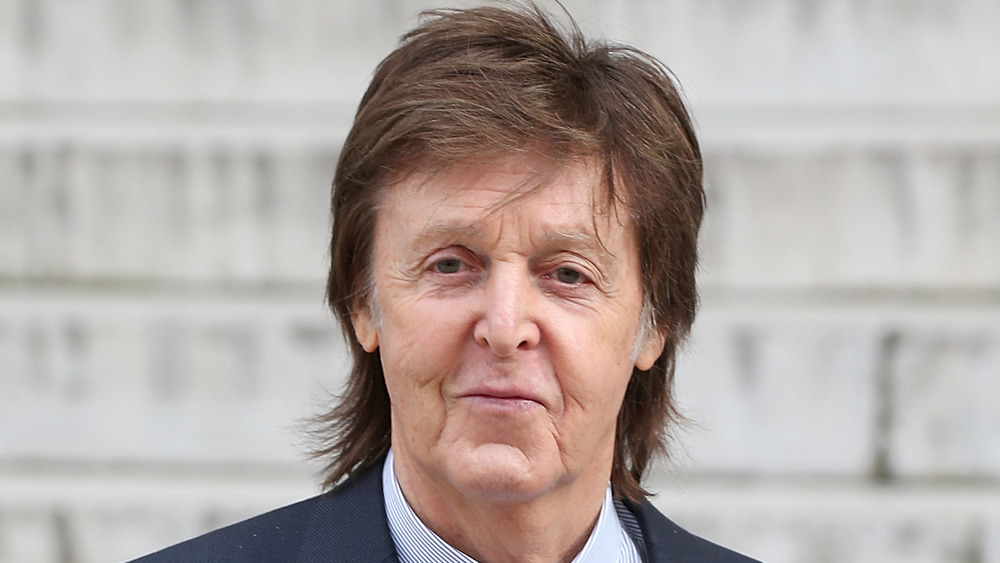 Pierre Suu/Getty Images
It probably won't surprise you that Sir Paul McCartney is rich. However, you might be shocked by just how much money he really has. Imagine a lot of cash and then add even more (and even more on top of that) and you might start to gain an idea of how big his fortune truly is. Yet, the fact that he's super rich is why you might be surprised to find out that, even after finding fame, he was insecure about his modest home.
In November 2020, McCartney chatted with fellow singer Taylor Swift for Rolling Stone about acting as a host to a big-time music producer years before. "Quincy Jones came to see me and I'm, like, making him a veggie burger or something. ... This was after I'd lost Linda, in between there," he said. While it would be understandable if McCartney only had music on his mind considering who his guest was, he admitted that, at the time, "I'm very consciously thinking, 'Oh, God, Quincy's got to be thinking, 'What is this guy on? ... It's not a fancy house at all. And we're eating in the kitchen! He's not even got the dining room going,' you know?"
On the other hand, McCartney also admitted that he'd "be so embarrassed" to have "a big stately home" and "a staff." He explained, "I'd want to walk around dressed as I want to walk around, or naked, if I wanted to." That certainly might be awkward with staff hanging around the house!