How Old Is Colleen Ballinger And Who Is Her Husband?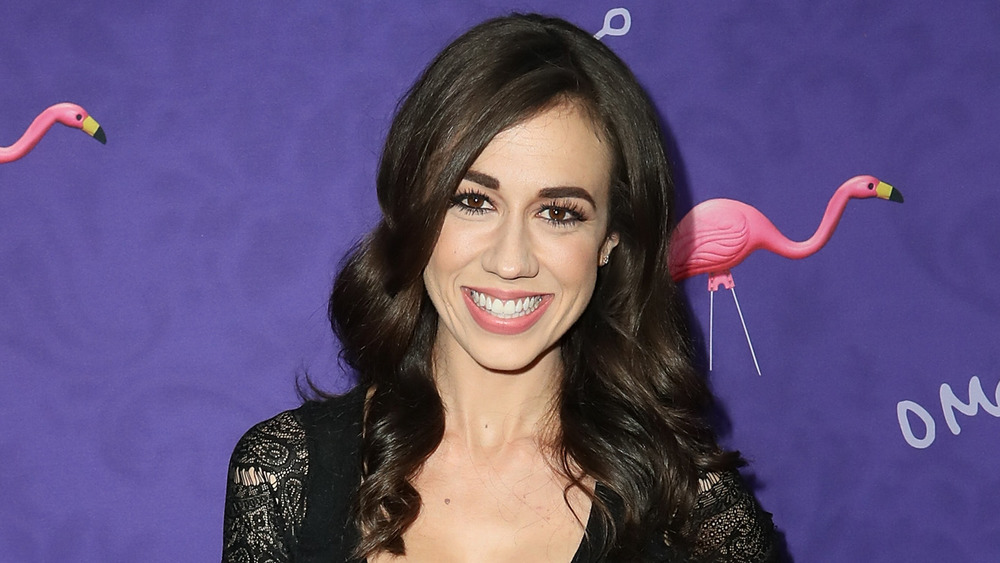 David Livingston/Getty Images
Although you may know her as Miranda Sings, the famous figure who has become one of the biggest YouTube stars around was born as Colleen Ballinger on Nov. 21, 1986, in Santa Barbara, Calif., according to Biography. Making her nearly 34 years old as of this writing, Ballinger may or may not have had as much success in her professional life as you might have assumed (meaning she may or may not be as rich as you thought), and she may or may not have had the same kind of success in her personal life.
Those who have kept up with Ballinger over the past few years will be able to tell you that she was once married to Joshua Evans. The two were seemingly open about their romance and shared their relationship in YouTube videos. Ballinger also used the platform to announce they were splitting up less than a year after saying "I do," which she admitted was likely a "confusing" and "devastating" development for her viewers.
"You've watched us date, you've watched us get engaged, you've watched us get married," Ballinger said in the now-deleted video (via Teen Vogue). While she explained that "there were a lot of hard parts of [their] relationship," Evans claimed in his own video (via Independent), "I do not want this divorce... but I truly believe she thinks she's making the right decision right now."
While that relationship wasn't meant to last, Ballinger has gone on to tie the knot a second time.
Colleen Ballinger secretly married her second husband
Colleen Ballinger was relatively open about her first marriage to Joshua Evans, which is why her fans were surely shocked when she revealed she secretly married her boyfriend (who is now her husband) Erik Stocklin in 2018. While that was a big enough surprise, the star also announced that she and her new hubby had welcomed a baby into the world!
"So Erik and I knew that we were meant to be forever," Ballinger said in a YouTube video titled "2018 was hard." Explaining they were already sure they wanted to get married and also agreed they were "at a really good age to have kids," they figured they'd start trying to conceive. They thought it would "probably take a few years."
Well, "it didn't take a couple years. It took, like, a couple days." Saying that they "were over the moon excited" and that it was the "best news of her whole freakin' life," Ballinger added, "So this year I got pregnant and engaged and married all in the same year — yeah, we got married." She then stopped to clarify that last point, noting, "Oops, forgot to tell you that one."
"I'm so happy that I have an incredible husband who... [is] the most selfless, wonderful, sweet, perfect man... I feel so lucky," Ballinger later said while talking about Stocklin. "I don't know how he exists, and I hope my son is exactly like him when he grows up." Aw!