The Truth About Becky G And Jennifer Lopez's Relationship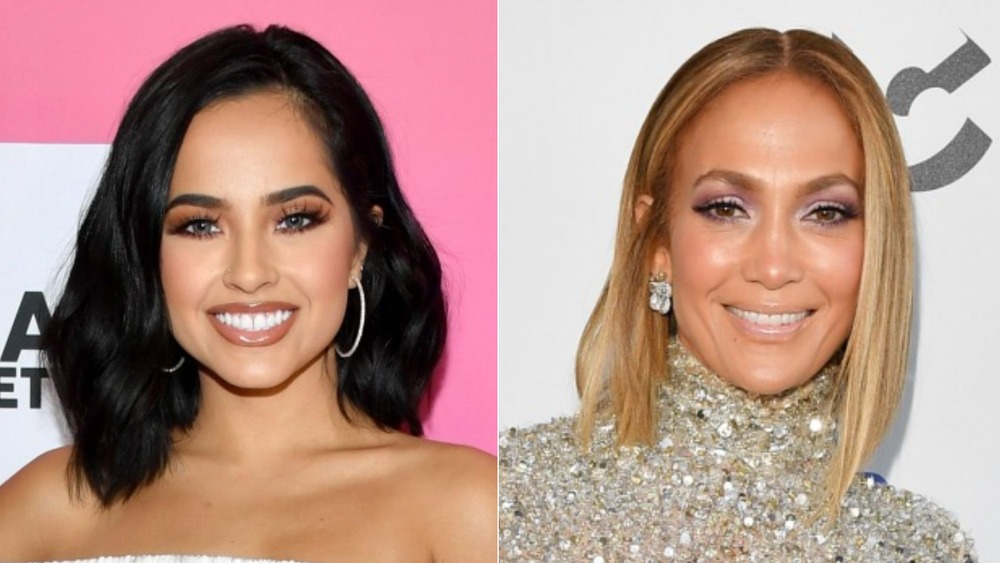 Amy Sussman, George Pimentel/Getty Images
As you may be aware, Becky G is a rising star in the music industry. She's released hit songs like "Lovin' So Hard," "Can't Stop Dancin'," and "Green Light Go," and taken home show business honors like a Latin American Music Award in the favorite female artist category in 2019, as well as a nomination for Choice Latin Artist at the Teen Choice Awards that same year. And as you might have already figured out, she happens to be a Latinx artist, which means that she has a connection to another famous singer: Jennifer Lopez.
There's no denying that Lopez is an icon. Frankly, she was even given the People's Icon Award at the 2020 E! People's Choice Awards. The star "has an unmatched global appeal and for more than two decades, has given us some of the most iconic, unforgettable performances of all time," Jen Neal, General Manager of E! News, Live Events & Lifestyle Digital, said in a statement. Neal continued by noting that Lopez was being given the award because she's "pav[ed] the way for artists around the world and single-handedly increasing Latinx representation in music, film, television, and fashion."
One of those fellow artists whose way was paved in part by Lopez, and who followed in her footsteps, is none other than Becky G.
Becky G and Jennifer Lopez are both 'from the block'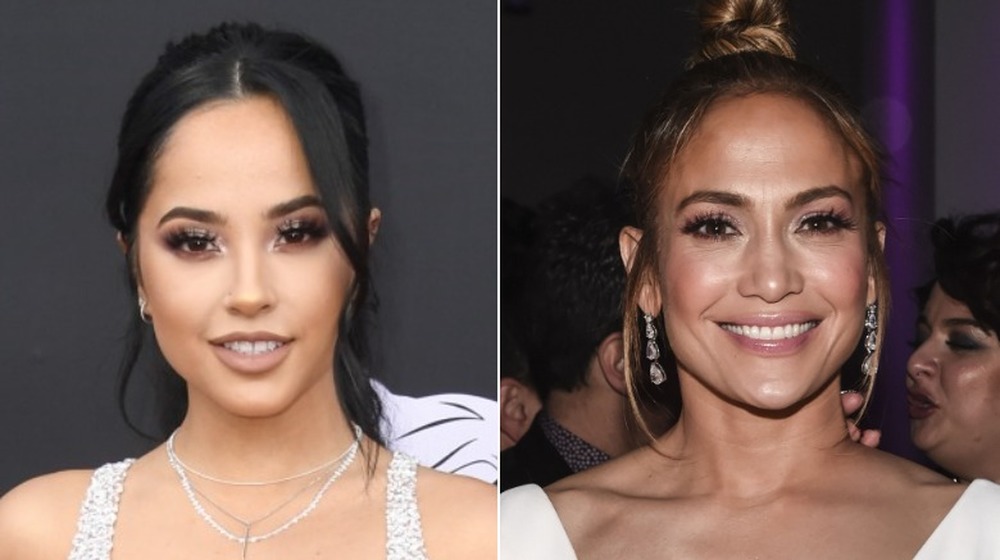 Frazer Harrison, Daniel Zuchnik/Getty Images
During the red carpet for the People's Choice Awards in 2020, Becky G — who was nominated in the Latin Artist category, going up against other big names like Bad Bunny, J Balvin, and Maluma — was ready and willing to chat about the incredibly successful Jennifer Lopez, who's someone who inspires the younger star. Becky G explained, "She — from a very young age — showed me that the sky is the limit."
While Lopez obviously was someone who Becky G could look up to while growing up and first making a name for herself in the business, the two have actually collaborated together. Back in 2013, the pair teamed up to release a video for Becky G's song, "Becky from The Block." If that sounds familiar, that's because it's (of course) a cover of J. Lo's own famous tune "Jenny from the Block," which came out back in 2002.
"I'm obsessed with J-Lo and I'm one of the biggest J-Lo fans... so it was like, 'Let's do it,'" Becky G told Grammy.com in 2014. She also talked about the process, saying, "I wrote to [the instrumental part she'd been sent], recorded it, [her producer] sent it over, she listened to it and showed up to the studio a few days later and was like, 'What's up Becky from the block?' and I was like, 'Oh my god!'" That's an understandable reaction, to say the least!