The Advice Obama Gave Trump On 60 Minutes Is Causing Quite A Stir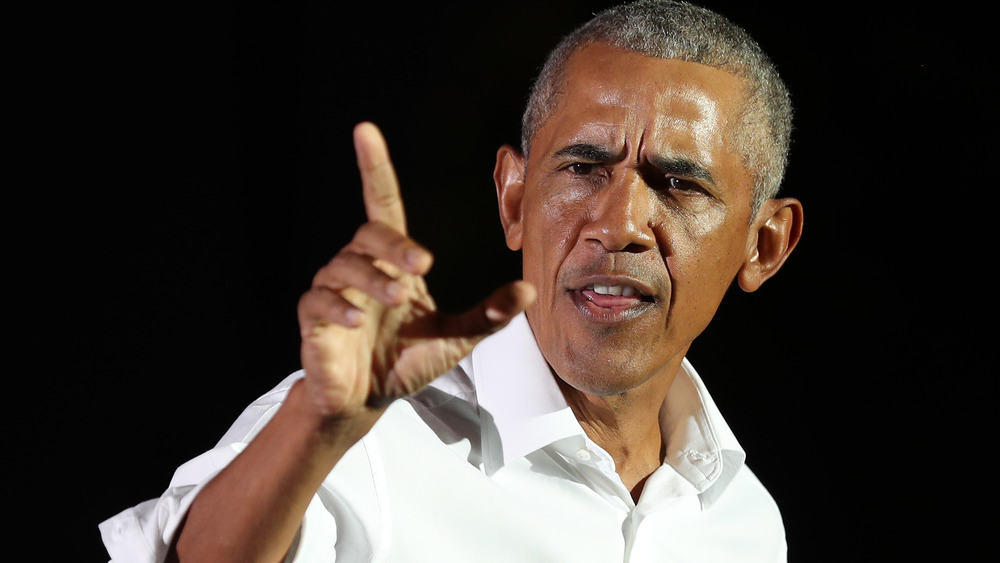 Joe Raedle/Getty Images
On Nov. 15, 2020, former president Barack Obama appeared on CBS's 60 Minutes to offer President Trump some advice about the 2020 presidential election results. This comes after Trump refused to concede the election and admit that president-elect Joe Biden won. Trump and his campaign also alleged voter fraud and have taken their case to court in multiple states — so far, all of the lawsuits have been unsuccessful (per BBC). Most recently, Trump admitted for the first time that Biden won in a tweet, but later backtracked and reiterated his refusal to concede, claiming "we have a long way to go," Bloomberg reports.
Obama sat down with CBS correspondent Scott Pelley to share his thoughts on the president's recent actions, the first time he as publicly spoken about the results of Nov. 3.
Obama also discussed his new memoir, A Promised Land, as well as the divisions that currently exist in America and the death of George Floyd.
Keeping reading to learn what advice the former president would offer President Trump.
Obama advised President Trump to concede the election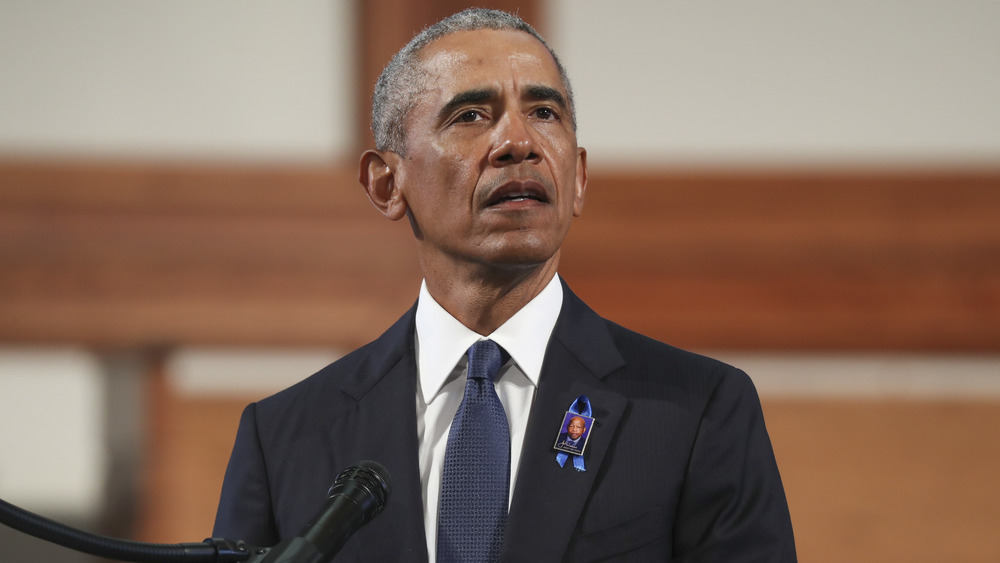 Pool/Getty Images
In a 60 Minutes special, CBS correspondent Scott Pelley states that back in 2016, then-president Barack Obama called to congratulate Donald Trump on his presidential win at 3 a.m. on election night. This could not be further from the actions of current president Donald Trump, who has yet to concede the election a week after the results were announced.
During the special, Obama sat for an interview in which he offered Trump some advice and urged him to concede the election, and he is not the first to do so.
"When your time is up then it is your job to put the country first and think beyond your own ego..." Obama said. "My advice to President Trump is, if you want at this late stage in the game to be remembered as somebody who put country first, it's time for you to do the same thing."
Obama went on to say that the president's refusal to concede is not only harming the country and consequently himself, but that it is also doing a disservice to the Biden administration and making their transition into power more difficult.
"More than the courtesy of a concession, the Trump White House is declining to free up the usual funds and facilities for the incoming administration," Obama said. "President-elect Biden is not receiving secret national security briefings as Mr. Trump did when he was president-elect."
We will just have to wait and see if the president will heed his predecessor's advice.