This Is What Demi Lovato Said About Her Failed Engagement At The People's Choice Awards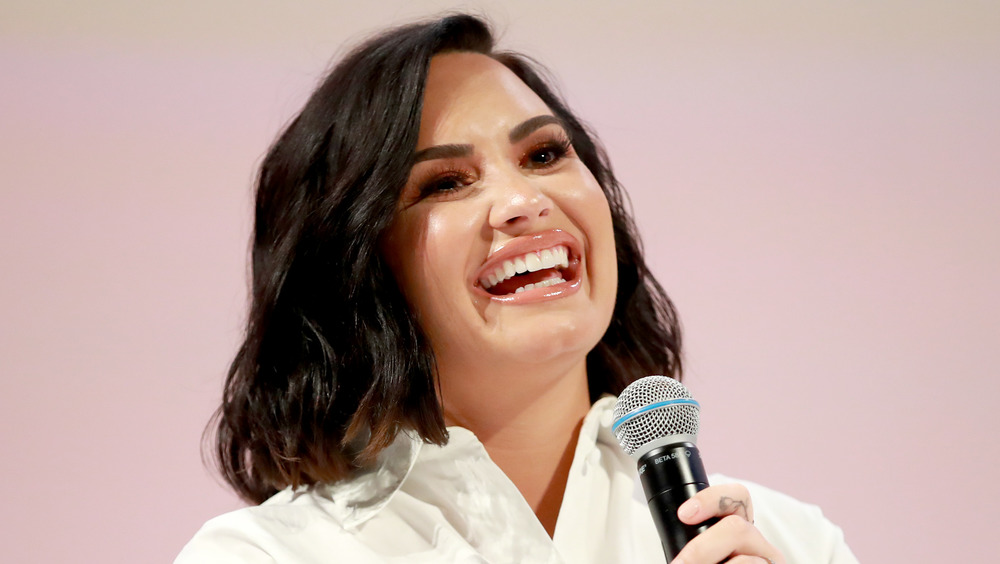 Rich Fury/Getty Images
Demi Lovato isn't afraid to poke a little fun at herself.
During her opening monologue at the 2020 People's Choice Awards, the two-time Grammy nominee talked about what a year it's been, given the way the pandemic has ravaged the country. But that's not the only reason 2020 has gone downhill, at least for her: Lovato and actor Max Ehrich called off their engagement this summer, too.
"I did what everyone else did: I went into lockdown mode, and got engaged," Lovato joked about her quarantine activities. "I got into painting, photography, and meditation, tested the limits of Postmates Unlimited. I also didn't know this could happen, but I reached the end of Instagram four times. I binged seven seasons of Pretty Little Liars, got unengaged, and then I went looking for aliens in the desert. So, basically the same as everyone else."
Lovato's joke about her engagement is also a nod to how different the pandemic has been for celebrities in general. While many Americans lost their jobs because of COVID-19, with increased demand at food banks amid financial insecurity, celebrities have been able to stay home at their mansions and, well, order Postmates Unlimited and take up painting. Lovato's monologue shows that she knows how out-of-the-ordinary her life is, and not just because of the end of her whirlwind engagement.
For fans who need a quick refresher about Lovato and Ehrich, here's what to know about the failed romance.
Demi Lovato and Max Ehrich got engaged after four months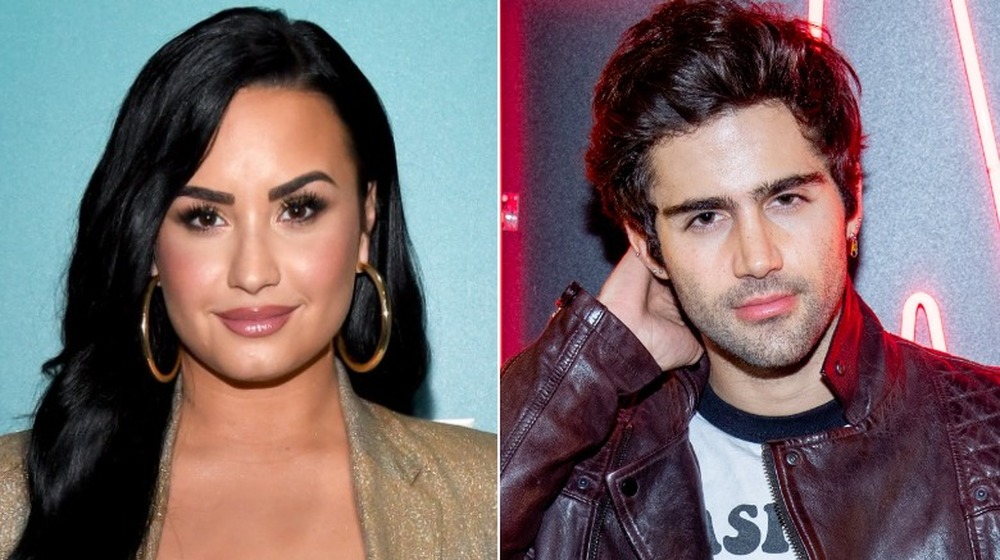 Kevin Mazur, Roy Rochlin/Getty Images
That was fast! After starting to date sometime between February and March 2020, Demi Lovato and Max Ehrich announced their engagement in July. In a since-deleted Instagram post, Lovato gushed about the Young and the Restless star.
"You are every love song, every film, every lyric, every poem, everything I could ever dream of and then some in a partner in life," Lovato wrote in her Instagram caption at the time. "Words cannot express how infinitely in love with you I am forever and always and then some."
Sadly, that "forever" didn't last long. The pair called things off in September, and it doesn't sound like there's hope for a reconciliation.
The November 15 awards show wasn't the first time Lovato has addressed the split. During a November 12 appearance on Today With Hoda & Jenna, the "Confident" singer called 2020 a "rollercoaster," adding that she's focusing on self-love.
Breakups are never easy, but Lovato isn't afraid to have a laugh at her own expense. 2020 has been filled with a lot of ups and downs for her, but she's still standing and still smiling.