Meghan King Edmonds Reveals How She Got Coronavirus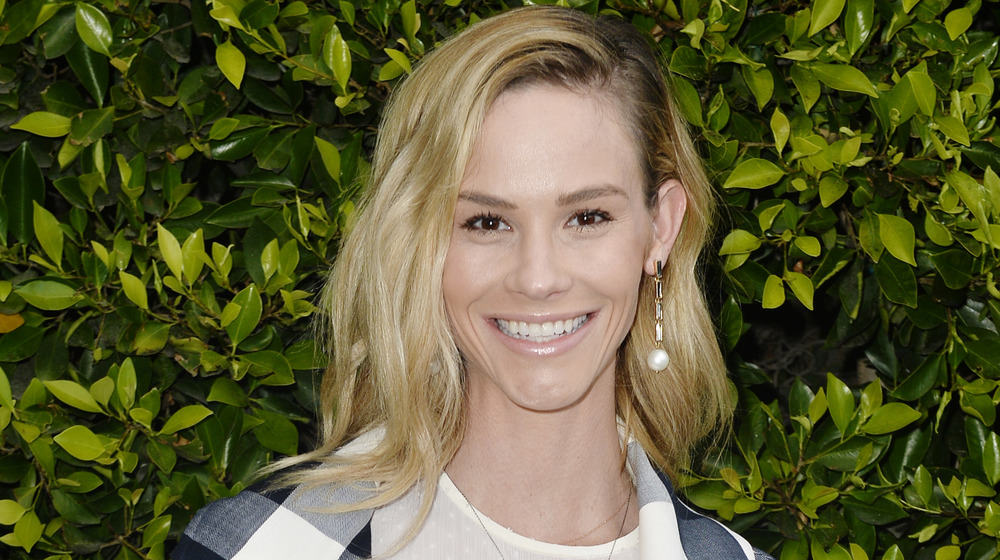 Jerod Harris/Getty Images
On Nov. 15, 2020, Real Housewives of Orange County alum Meghan King Edmonds revealed her coronavirus diagnosis via Instagram Stories, according to Us Weekly. "I tested positive for Covid," the former reality TV star's message began. Alluding to her recent trip to Miami, she went on to say she has "been safe while traveling." However, she made an apparent misstep after her vacation. "I had an exchange on Tuesday where I did not protect myself and this is when I had to have been infected," she shared. Though she didn't reveal the details of that "exchange," she did add, "I have been safe with distancing and masks since Tuesday including when I went to dinner solo and stayed distant and wore a mask at [son] Hayes's soccer." She also noted that she got tested and stayed home once she realized she "could have something other than a cold."
Meghan posted a photo cuddling with her son Hayes at his soccer game the day before she revealed her coronavirus diagnosis. The Bravolebrity added that she had been "directly exposed multiple times" to coronavirus in recent months and she did not test positive after any of those experiences. 
Meghan King Edmonds shared her Covid-19 recovery plan
Mike Coppola/Getty Images
As Us Weekly reported, Meghan King Edmonds got into her coronavirus recovery plan on Instagram Stories. "My kids have been at their father's but Hayes will quarantine due to brief (1 hour) proximity to me," she wrote. Meghan revealed that she has "contacted everyone and will isolate for 10 days minimum per CDC guidelines" and will have her kids stay with her parents. And while the former Real Housewives of Orange County star doesn't have a fever, she says she has been suffering from "extreme exhaustion, sneezing, a mild cough, and diarrhea." She also shared videos of the medicine and vitamins she plans to take while battling Covid-19.
Unfortunately for Hayes, Hart, and Aspen Edmonds, this is not the first time one of their parents has been sick with coronavirus. While Meghan insisted multiple times in her announcement that she was "safe," she slammed ex-husband Jim Edmonds' behavior when he contracted coronavirus in March 2020. In a statement provided to Page Six, Meghan's rep accused Jim of handing over custody "2 days early so he could party in Nashville (the epicenter of the coronavirus outbreak at the time) with his 22 year old daughter and his new live-in girlfriend." A month after his diagnosis, Jim's rep told Page Six that he donated plasma after his recovery.