Tracee Ellis Ross' Speech At The People's Choice Awards Has Everyone Talking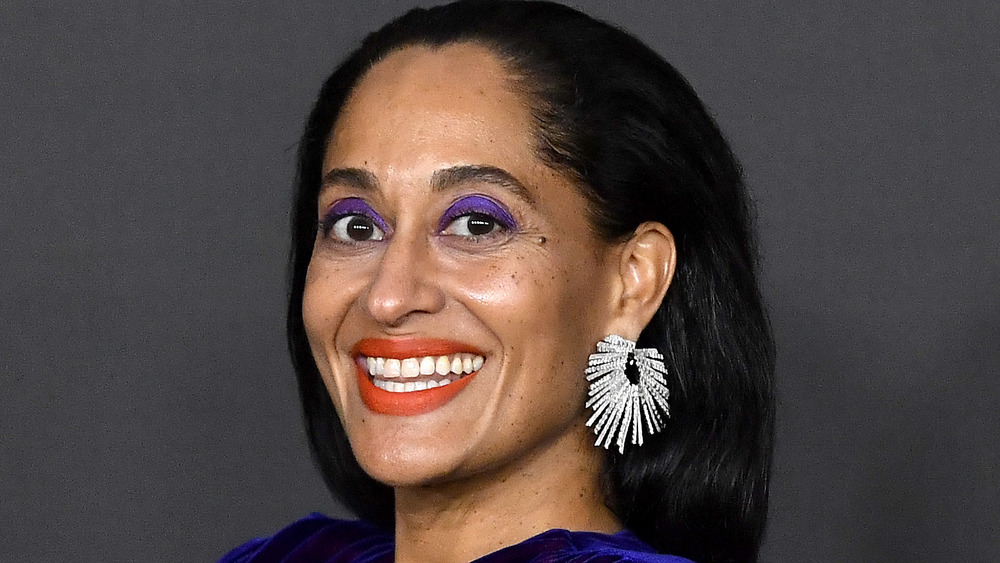 Frazer Harrison/Getty Images
Tracee Ellis Ross received the Fashion Icon Award at the 2020 E! People's Choice Awards, and the Black-ish star's powerful acceptance speech prompted a wave of love for the entertainer on Twitter. 
"Use fashion as an entrance. Let your clothes be your superhero cape, allowing you to the best you can be," she said (via People). "Activate the clothes through your joy and commitment to the world that you want to see. It doesn't matter if you wear a black tie or a Black Lives Matter t-shirt, but suit up and show up because our action creates our destiny; our joy creates space for our freedom. GA Senate.com, donate, get involved, stay engaged, people — we've got work to do. Thank you, I am a fashion icon!"
Read on for more about Ross' powerful statement at the People's Choice Awards.
Tracee Ellis Ross: 'I wear my insides on the outside'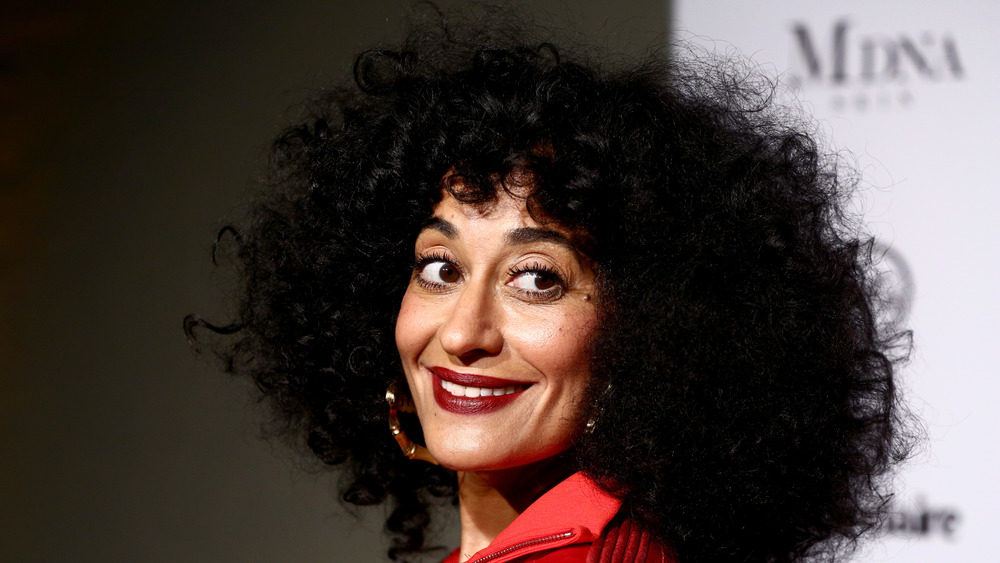 Rich Fury/Getty Images
Black-ish star Tracee Ellis Ross received the 2020 Fashion Icon Award at the People's Choice Awards for good reason. According to E! News, the honor recognizes her "passion for self-expression and how she uses her voice and reach to inspire others to believe in themselves." The outlet also mentioned that the ever-candid social media star and the mogul behind the Pattern haircare line is "the most relatable celeb we've never met."
Ross made it clear that fortune and fashion do not need to go hand-in-hand. "Second-hand clothing helped me understand that style has nothing to do with money," she said during her acceptance speech (via People). "It's the way you put things together. Style is the how, not the what."
The High Note star explained that fashion is about more than looking good. "I wear my insides on the outside, and if featuring Black designers at the American Music Awards helps somehow see the power of Black artistry, or if joining the call to wear black at the Golden Globes led to solidarity with women saying time's up on sexual harassment, then you heard me loud and clear. If fashion is the thing that draws you in, then use it as a tool for transformation."
One thing is clear: the internet was excited about Ross receiving recognition. "Tracee Ellis Ross winning the Fashion Icon award at the #PCAs is the only thing that has made sense to me in 2020," tweeted The List. We couldn't agree more.